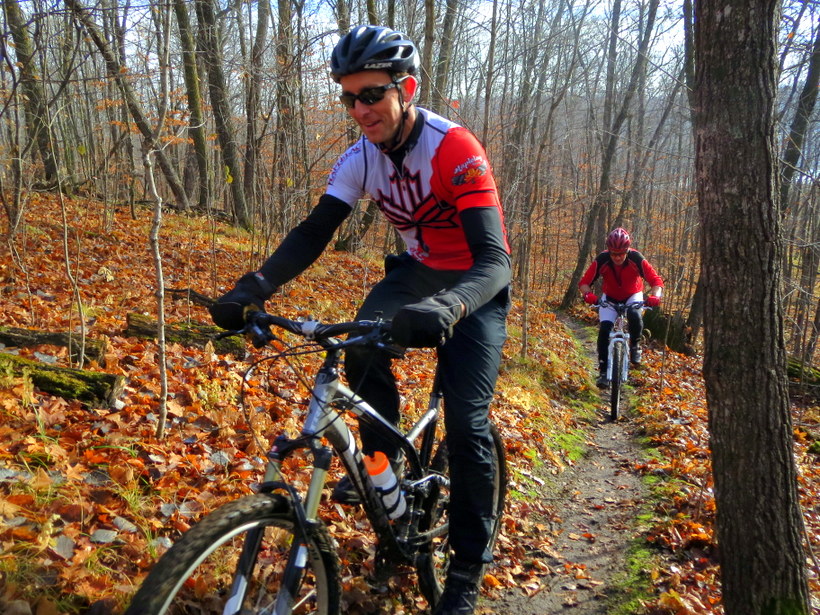 Great riding for the first day of November! Photos and  latest mountain bike trail report.  
Maplelag maintains around 8 miles of mountain bike specific trails outside the winter months and are open to the public.  The trails are closed to horses and motorized traffic.  
We are also part of the Minnesota Mountain bike series (named race of the year in 2011 and 2012), a sponsor of the series and also support a mountain bike team!