5″ of new snow overnight. Grooming planned middle of the week.
A great weekend of riding. Good seeing folks out. The groomed trails rode nice, few soft spots from early season but overall great early season conditions.
We finished up our fall new trail building before Thanksgiving, working on a new 1.5 mile loop that we will complete in the spring. The new loop branches off the original loop on the east side on Maplelag property.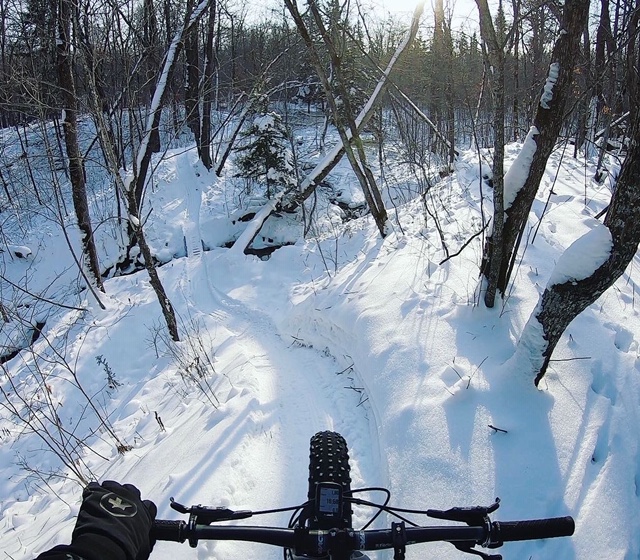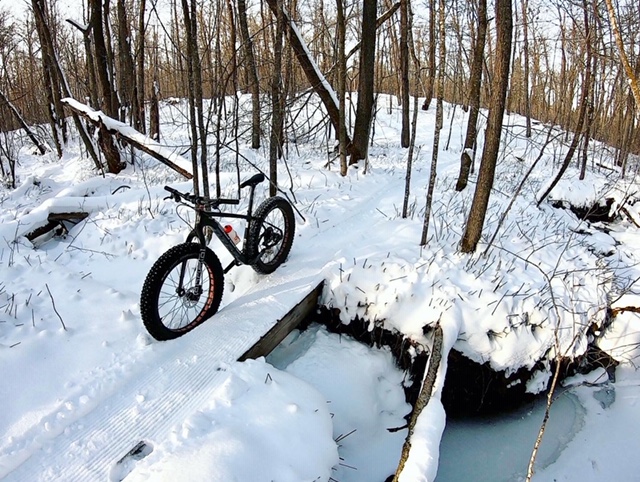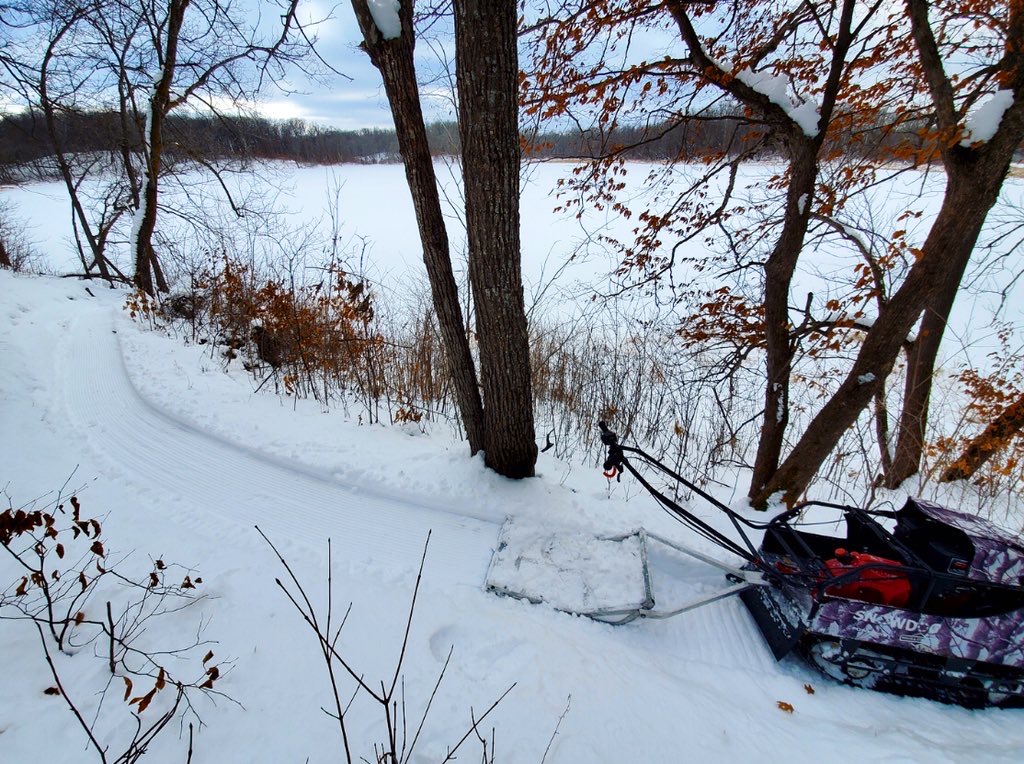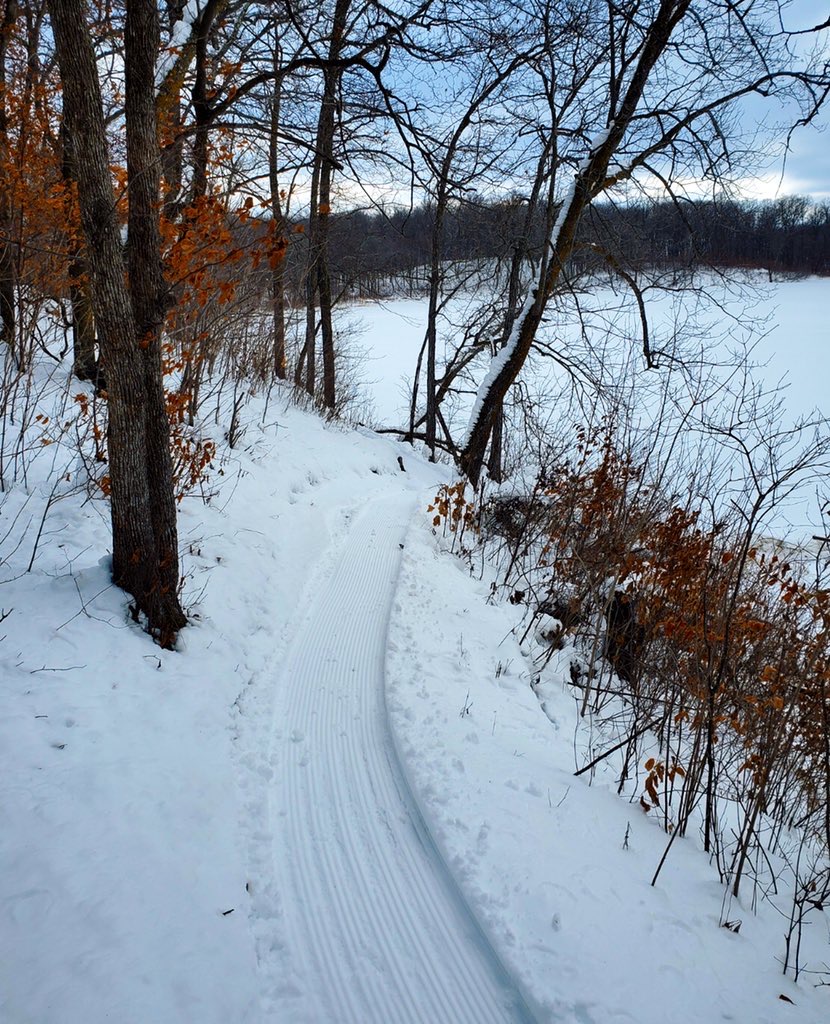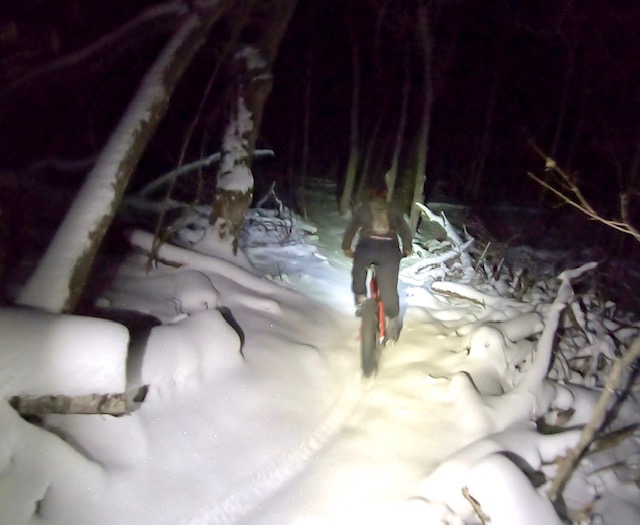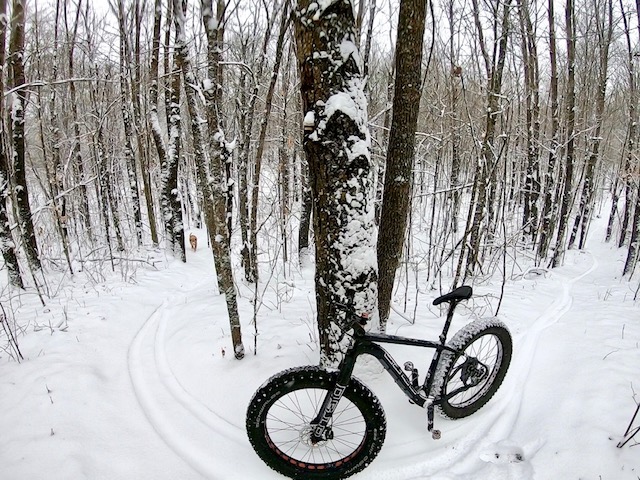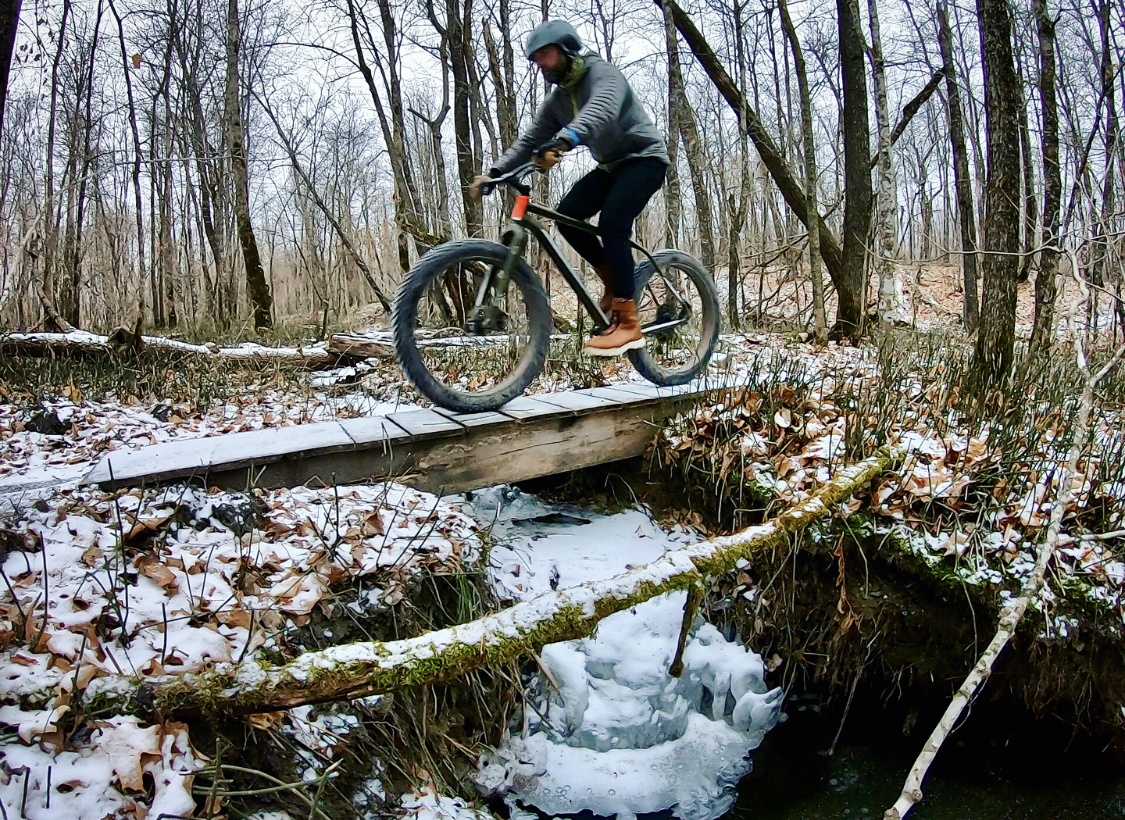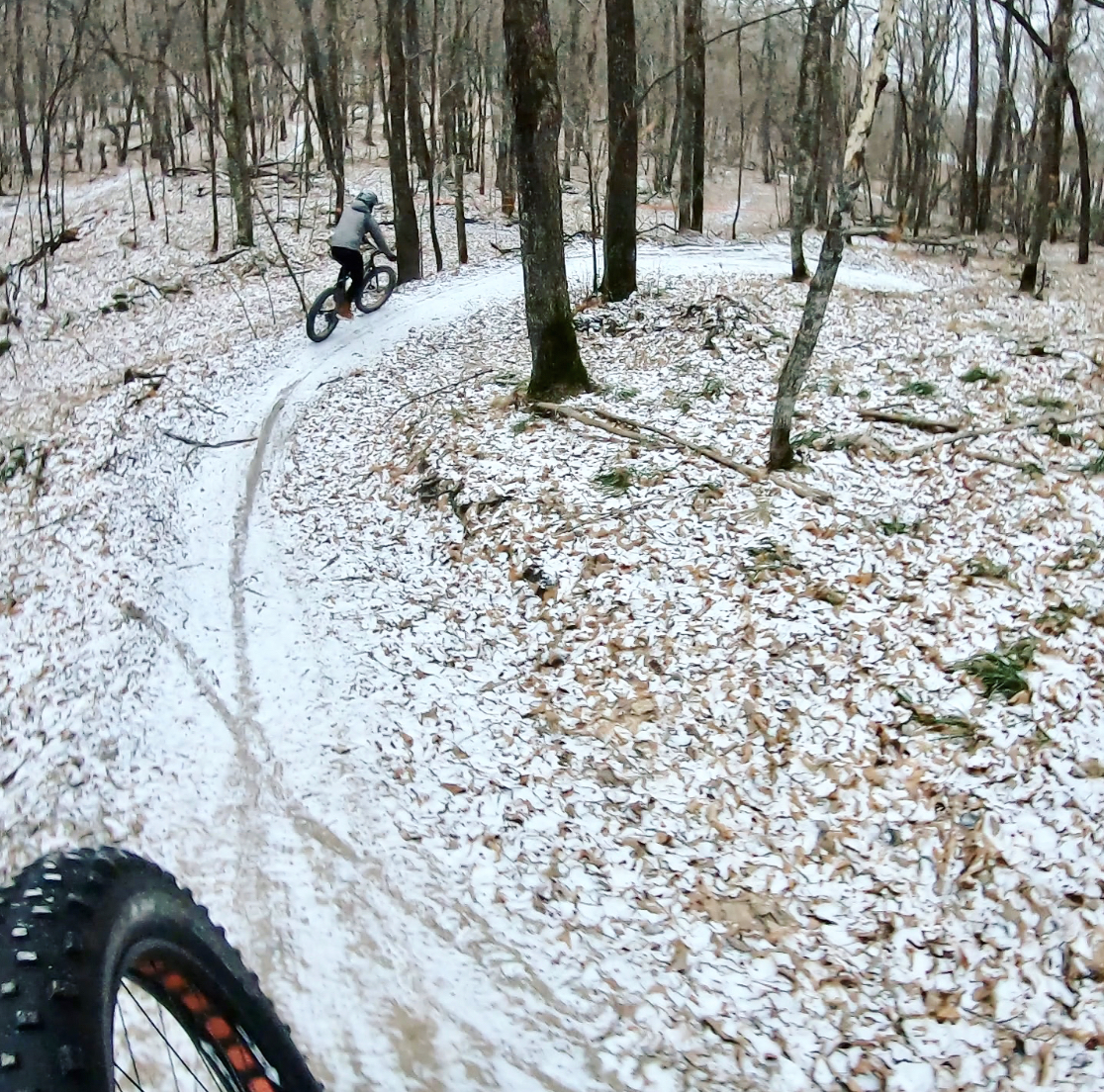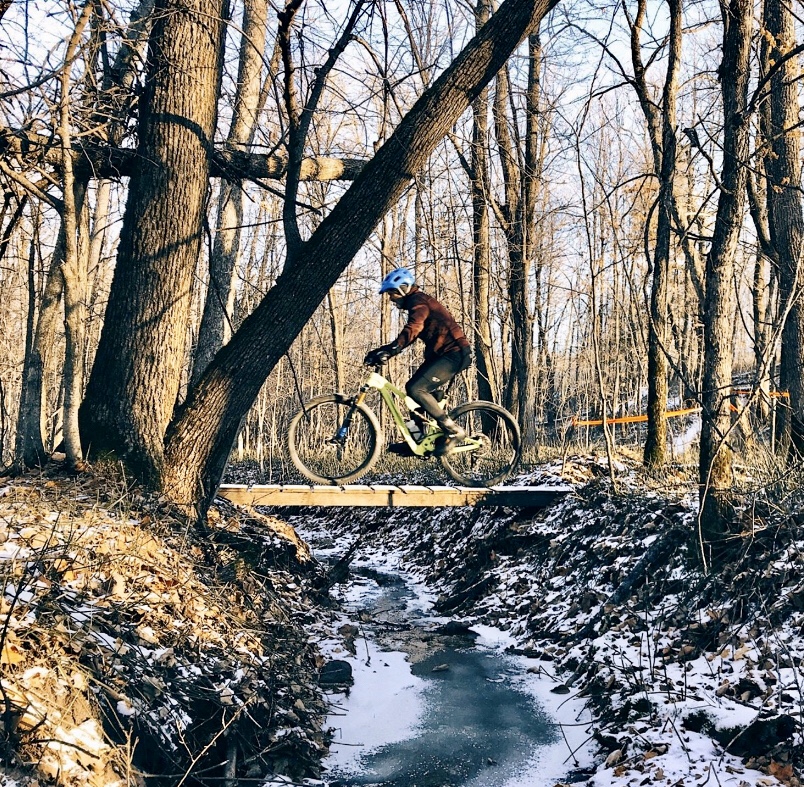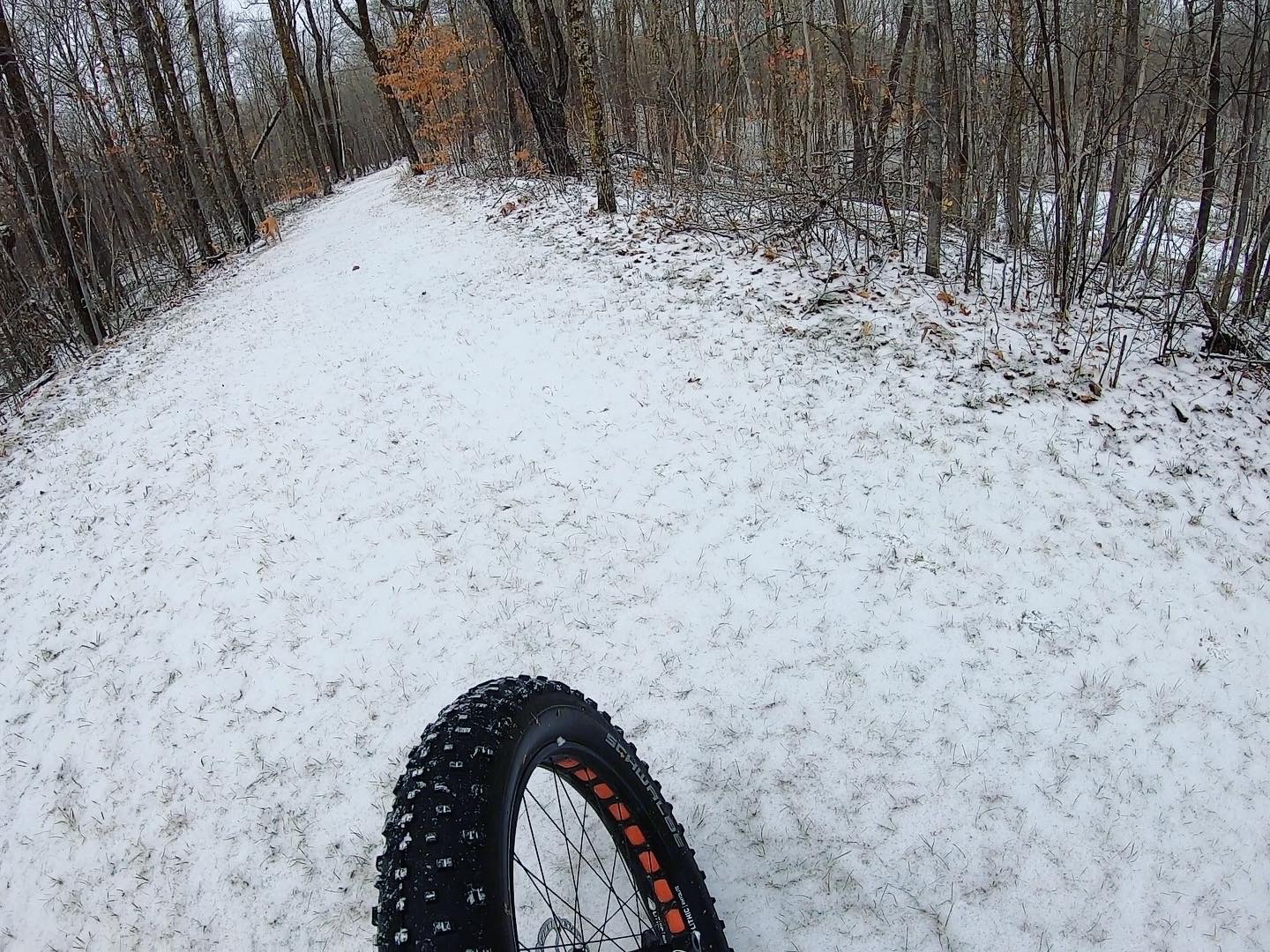 The trails we will have open this winter will be the Twin lakes singletrack and the new Bootleg loop. We will begin fat bike grooming once there is a base and 4-5″ of snow.
We are planning on grooming the Twin Lakes singletrack again for fat biking and hopefully the new Bootleg loop as well. Like last year, we will have select ski trail segments open later in the winter.
Enjoying fresh grooming on Twin lakes singletrack, March 4th, 2019.
Thanks to everyone who helped make it a great 29th year of mountain biking at Maplelag. We are looking forward to next season with more new trail, hopefully a fat bike race the end of February, a spring race in May and of course the 30th annual Laddies Loppet. Keep the wheels moving!