We are now open for lodging and meals. We are taking additional reservations. We are still well below occupancy to continue to operate safely. The latest order on 1/6/21 allows us to have inside dining with protocols in place (social distancing, mask wearing and assigned times for seating, only 6 per table). For those coming that are not comfortable with inside dining, takeout option is available. The sauna, steam room and hot tub will remained closed per MDH restrictions and guidelines. Lodge use will be limited for overnight guests, following guidelines and rules set forth by the MDH.
The trails are open for day use including skiing, snow shoeing and fat biking. Please park in far parking lot near the "blue recycling bins". There are porta bathrooms located in the far parking lot. In effort to reduce gatherings and crowds, the main lodge is limited to bathroom use. Enter at main entrance and exit through wax room exit. All day and season passes must be purchased online.There is no ski rental available for day skiers at this time. There is no cookie bar service available. Please help us remain open by limiting lodge use if at all. Our essential staff, family members have underlying health conditions and we are doing everything we can to keep everyone safe, healthy and in operation for the duration and remainder of the winter season.
We have separate entrance and exit points for the lodge and dining room when entering and exiting.
We are constantly monitory the rules and regulations set forth by the Minnesota Department of Health, the Stay Safe MN guidelines, along with processing information from the CDC and other health organizations. The health of ourselves, the staff and guests is our number one priority. We are a family owned and operated resort that values the well-being of our staff and guests above all else.
Thank you to all that have confirmed and indicated your plans for the upcoming season. Even if it does not involve a visit this year, the heartfelt words are so appreciated and a reminder of how fortunate we are to have such wonderful guests, that we consider "Maplelag Family".
How things will look this year:
When Maplelag first started as a resort, welcoming guests for skiing among a mixed hardwood forest, it was a place to escape to rejuvenate and restore from the outside world. It was much simpler times that saw folks arrive, go to their cabin, stoke the wood fire stove, ski/snowshoe and either come back to the sugar shack for a home cooked meal or enjoy pre-prepared food. There was not much community atmosphere like there is now. In discussion and planning on how things might look this winter, we envision a similar approach to these simpler times of the past. For example, arriving to Maplelag, checking into your cabin with pre confirmation of exact unit and location, recreating and enjoying the beauty of winter whether skiing, snowshoeing, fat biking or gazing at the stars at night or watching snow fall gingerly from the sky. Don't forget a good book or puzzle, options in the lodge or in the expansive library.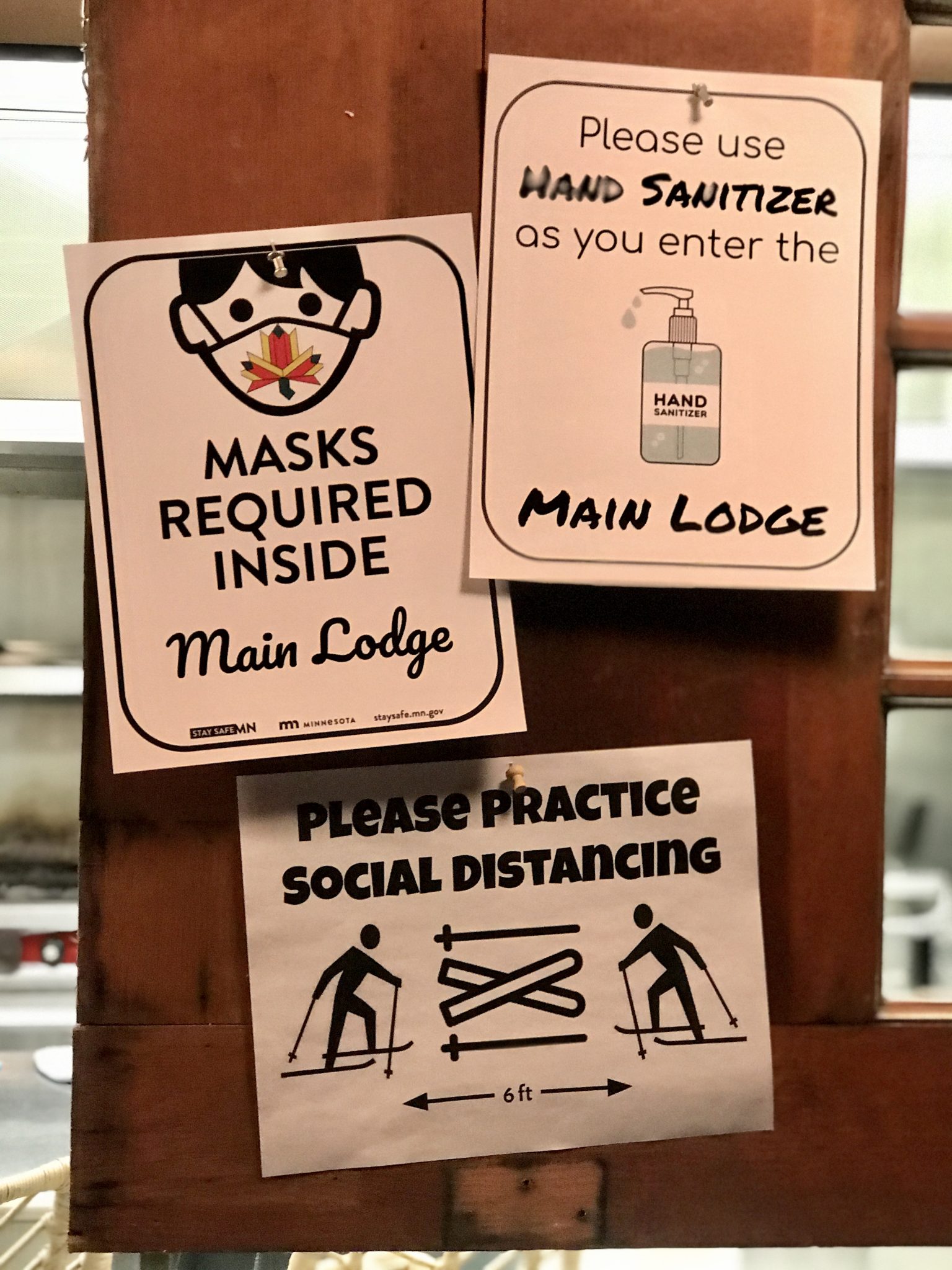 The coffee bar area will have a different look. The cookie jars will not be in place; instead, all cookies will be individually wrapped. Coffee, tea and hot chocolate will be available.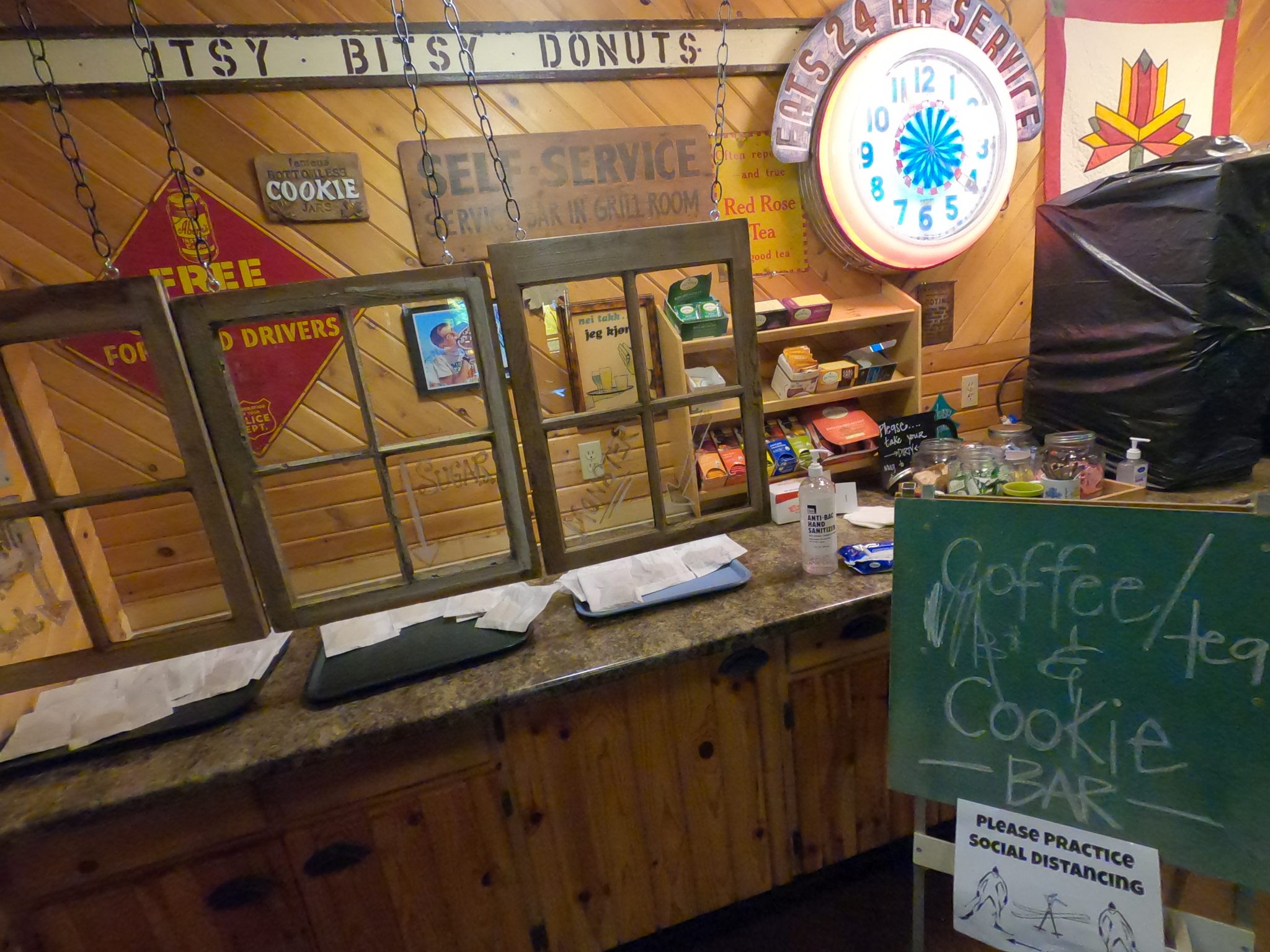 At this time, the hot tub, sauna and steam room will not be in operation. Locker rooms are closed.
Ski Rental will be limited for overnight guests. No ski rental for day skiing use (non overnight guests).
Day passes for day skiing (non overnight guests) must be purchased online; there will be no services for day skiers offered in the lodge at this time.
The dance/variety show will not be planned at this time.
Checkout/final payments will be done online, we will invoice folks through PayPal or other electronic means. We will continue to update this page with our latest plans, and of course we ask anyone with specific questions outside of this information to reach out. Thank you and be well!