Trails are open for day use only. Trail fee is waived. Spring conditions. Lodge is closed (see below) At this time we will plan to be open this week and closing the trails on Sunday the 29th at 6pm. This could change without notice based on the current COVID-19 situation.
Spring conditions. Corn snow base. Freezing down hard the past few nights. Skiing has been fast in the mornings than softening as the day passes. Saturday should soften a bit earlier. "Sweet Spot" of best time of transition from 10am-1pm. Skaters Waltz groomed Friday evening. Tuesday night grooming on Skaters Waltz and North Loup smoothing and texturing the skate lanes and reset the track on the downhills on North Loup. Few more thin areas and a couple bare spots to be aware of if skiing Saturday.
Tracks holding out well on classic trails recently groomed which include Sap Run, Sukkerbusk, JibFly, Rootin Tootin, North Loup and Twin Lakes.
Other trails have been skiing fine, use caution if skiing trails not mentioned above. Unmarked obstacles exist, in particular bark from the trees.
Lodge is now locked and closed for the season. Please respect the closure and practice social distancing in the parking lot and the trails. We want to continue to have the trails open for those looking to escape for a peace of mind.
No guest services available including ski rental. Lodging closed for the season. Ski at own risk, assume all responsibility. No emergency services available. Park and Ski!
Typical spring conditions are fast/icy in the morning, softening mid day than soft in the afternoon before glazing down again. Every day can vary with temperature, sun and any new snow. There is a bit more risk skiing spring conditions but when timed properly, nice skiing to be had. Use a bit more caution and assume risk.
Fat Bike report on the bike trail report.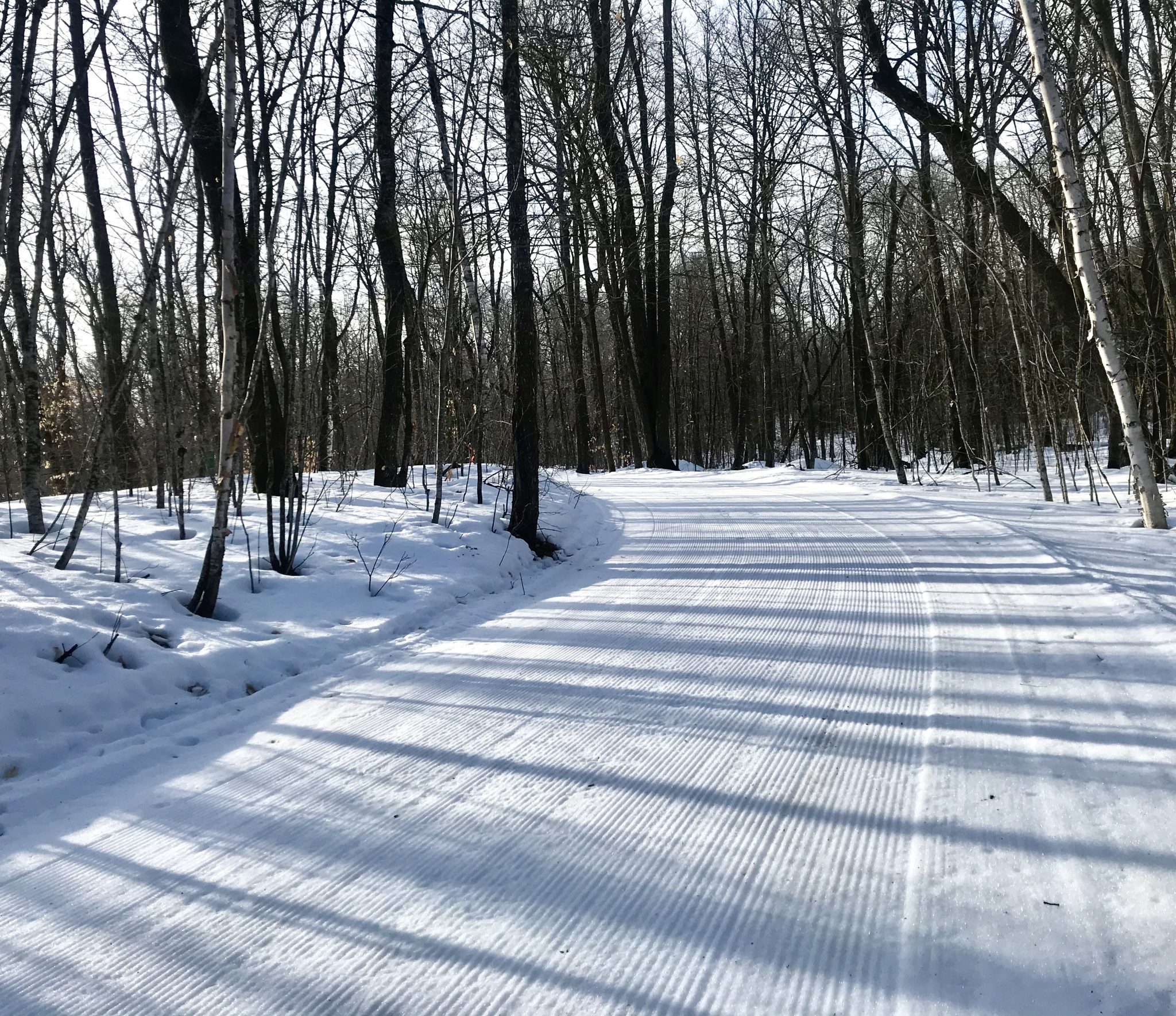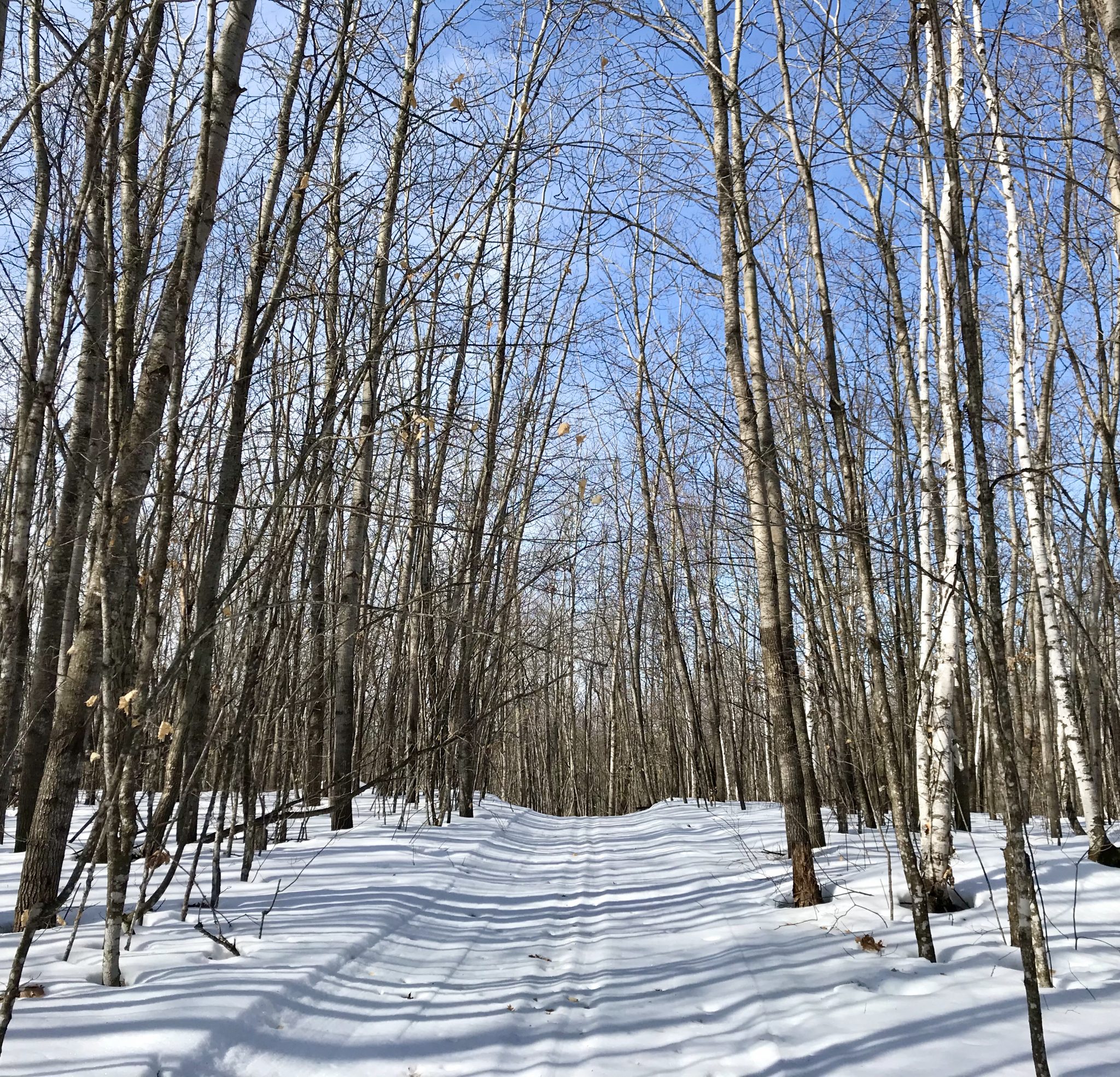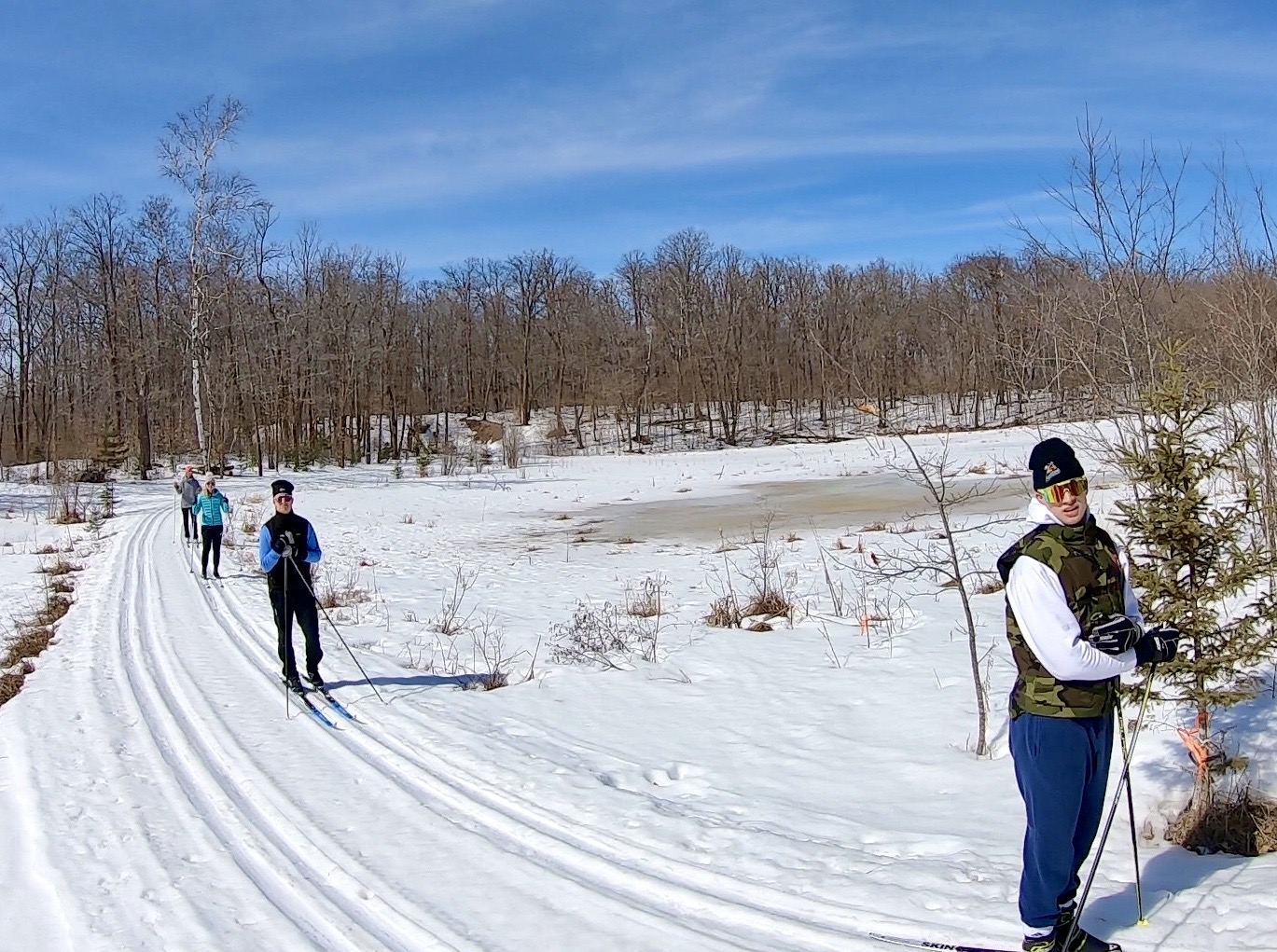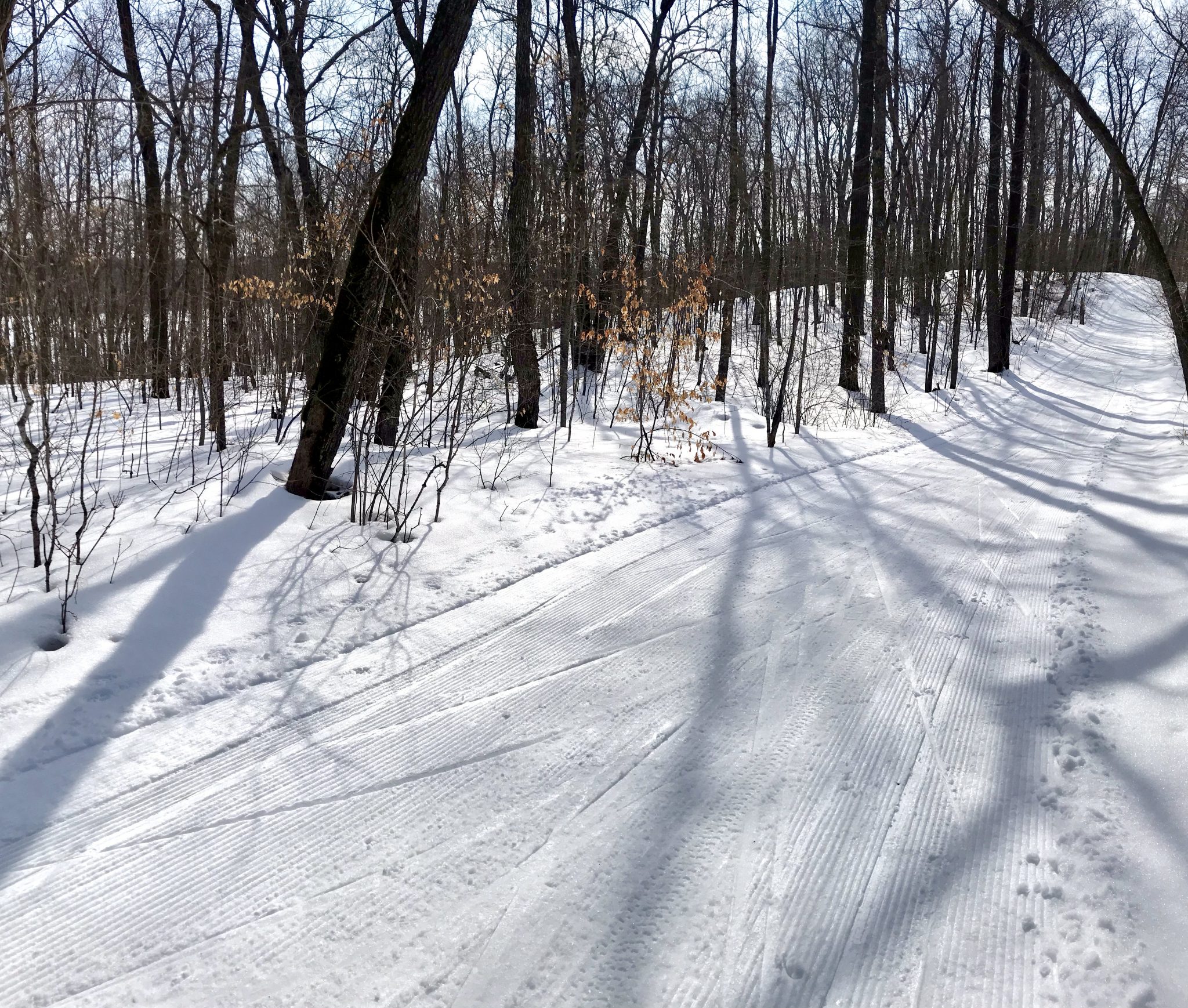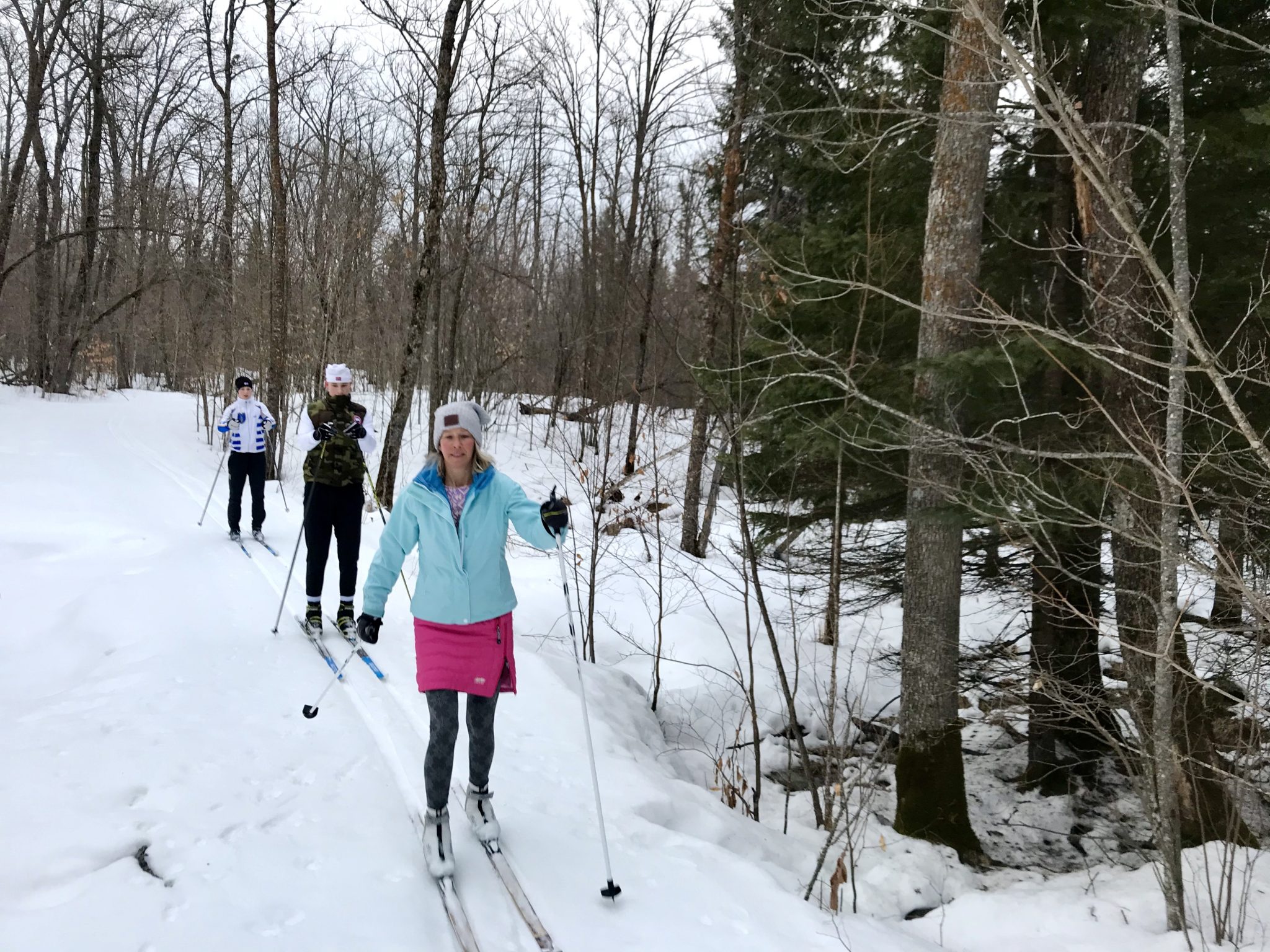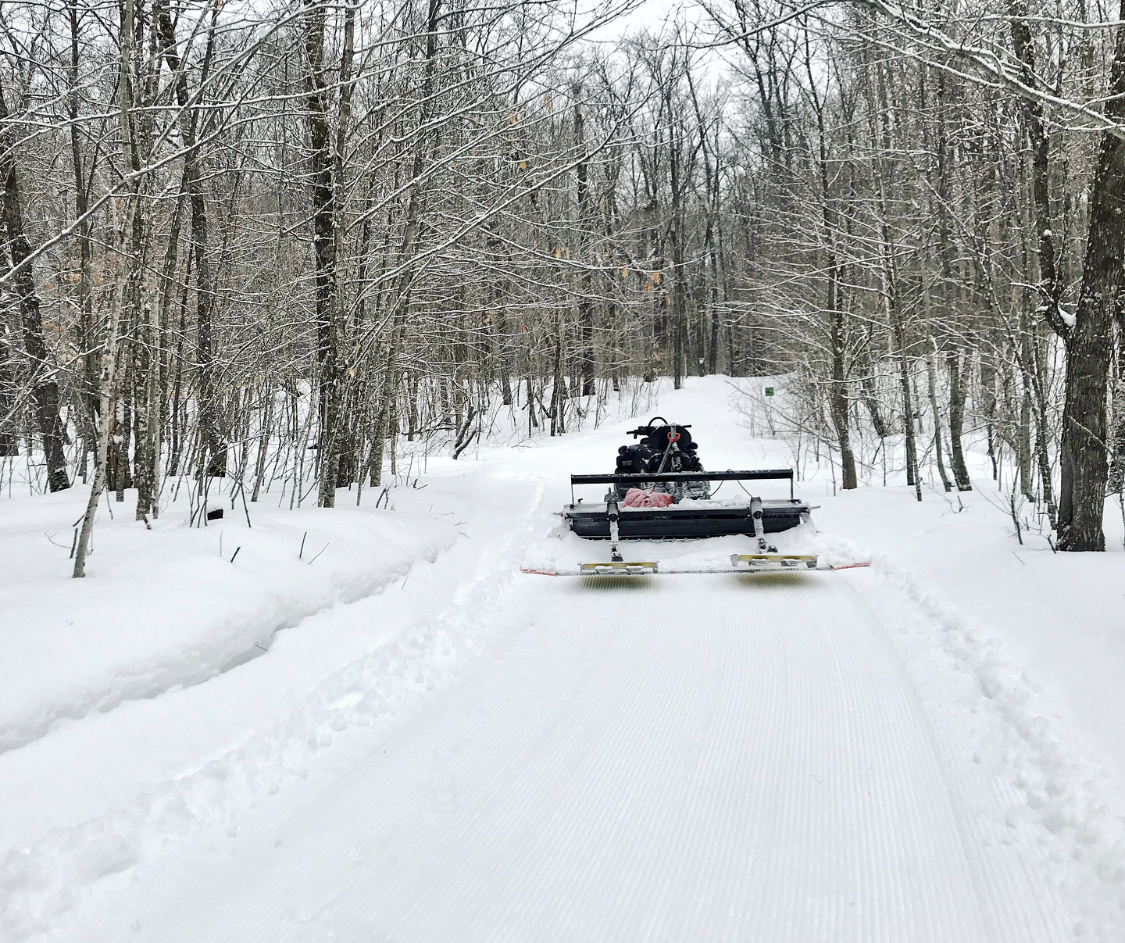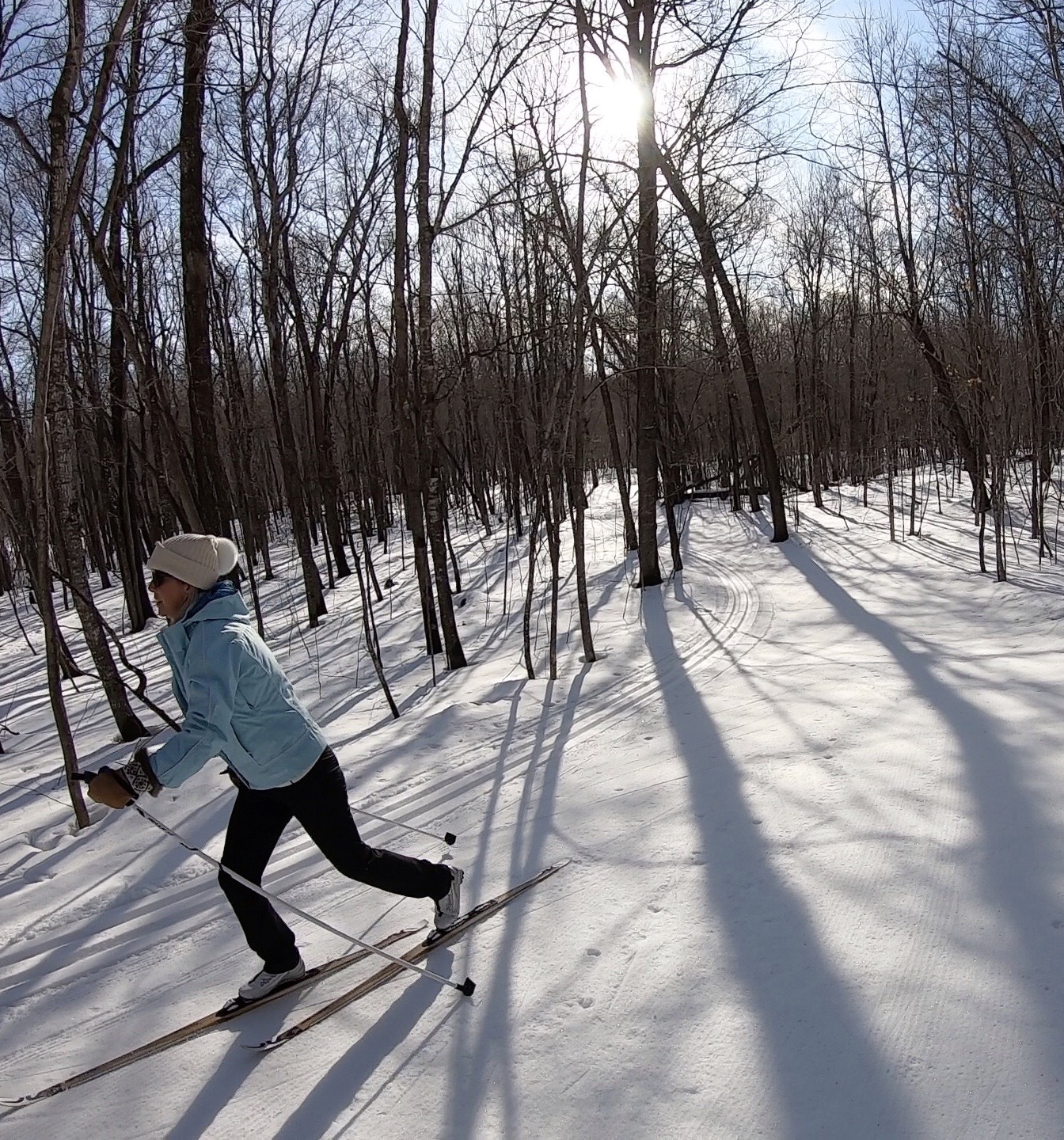 Striding on North Loup, March 20th, 2020