Over a foot of new snow this week. Twin Lakes singletrack loop groomed multiple times this week. We also groomed a few connector segments on the main loop/east side. Monday we groomed out the Bootleg loop and also on Friday. Bootleg needs a few more passes before open to riding. Ski trail grooming on tap this weekend than fat bike trail grooming will resume Tuesday and Wednesday to groom out the new snow and clear the big drifts in open areas.
To access Twin Lakes singletrack, head down the driveway and cut in at the bridge segment. Note: The ski trail segments on Mother North Star, open for fat biking this week.
Thanks Ben and Keith for helping out with your hard work this past few weeks to have the trail open again!
Run low tire pressure for best riding experience and deck consideration.
If any questions, please contact Jay @ 218-849-7669.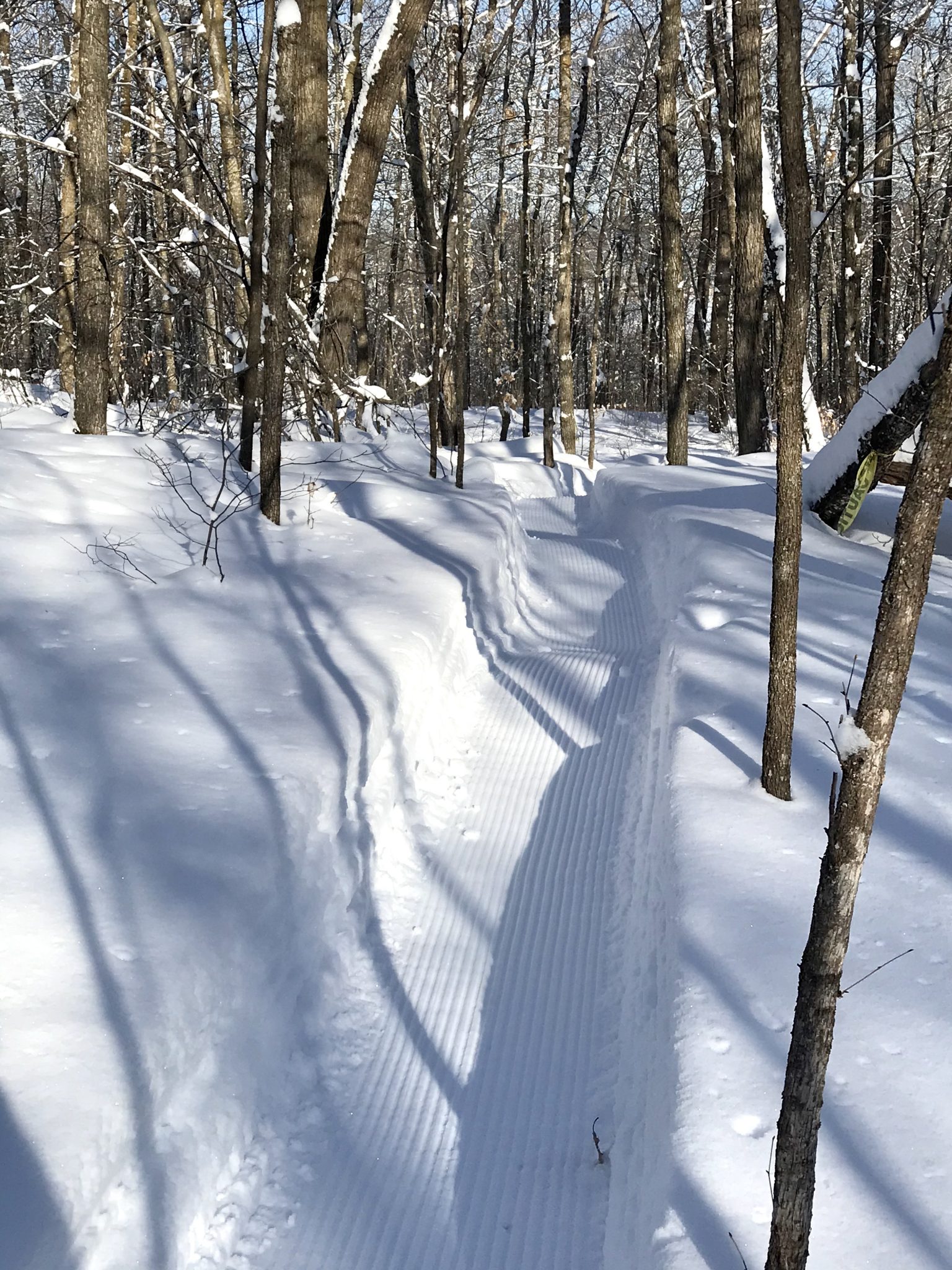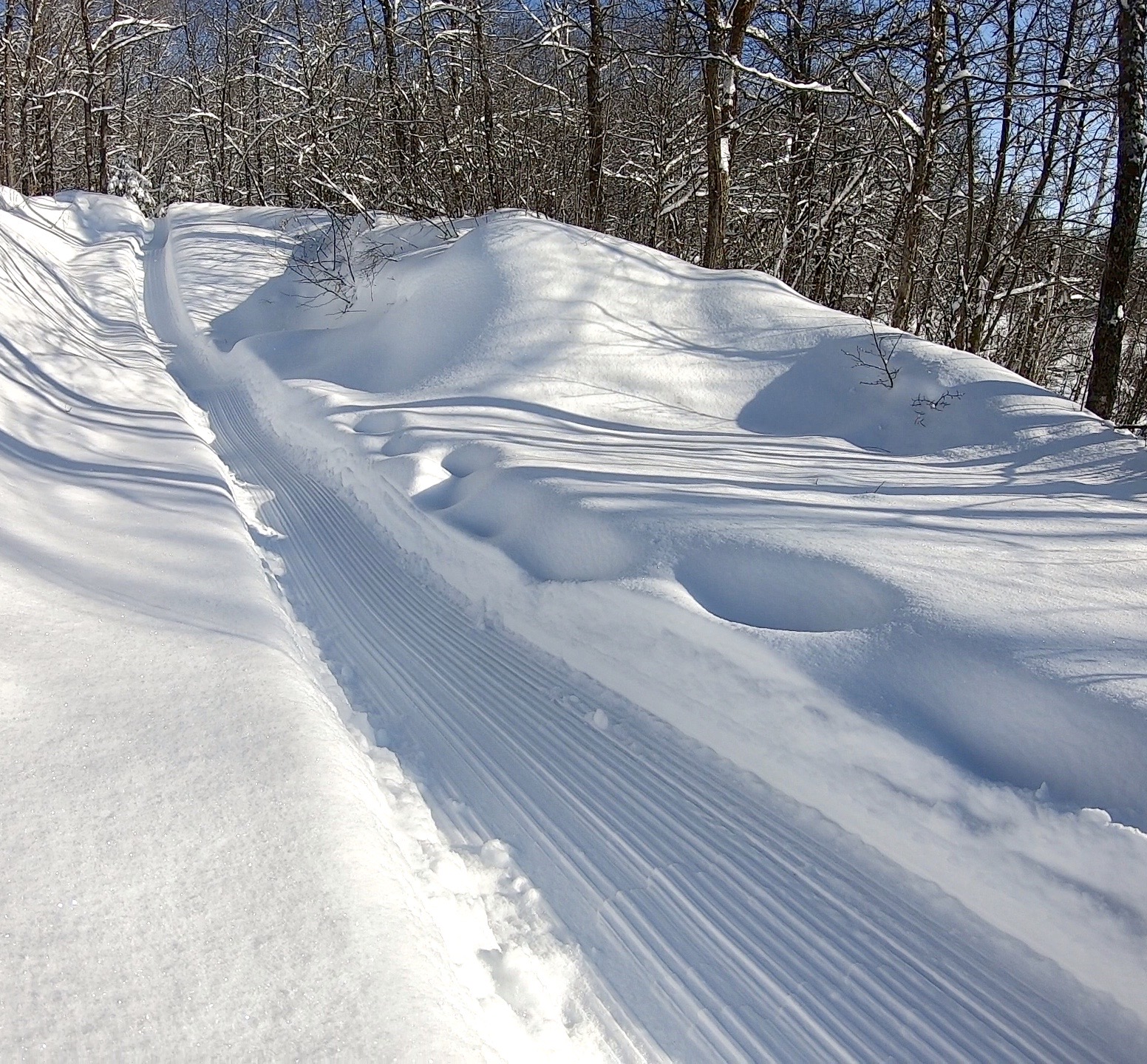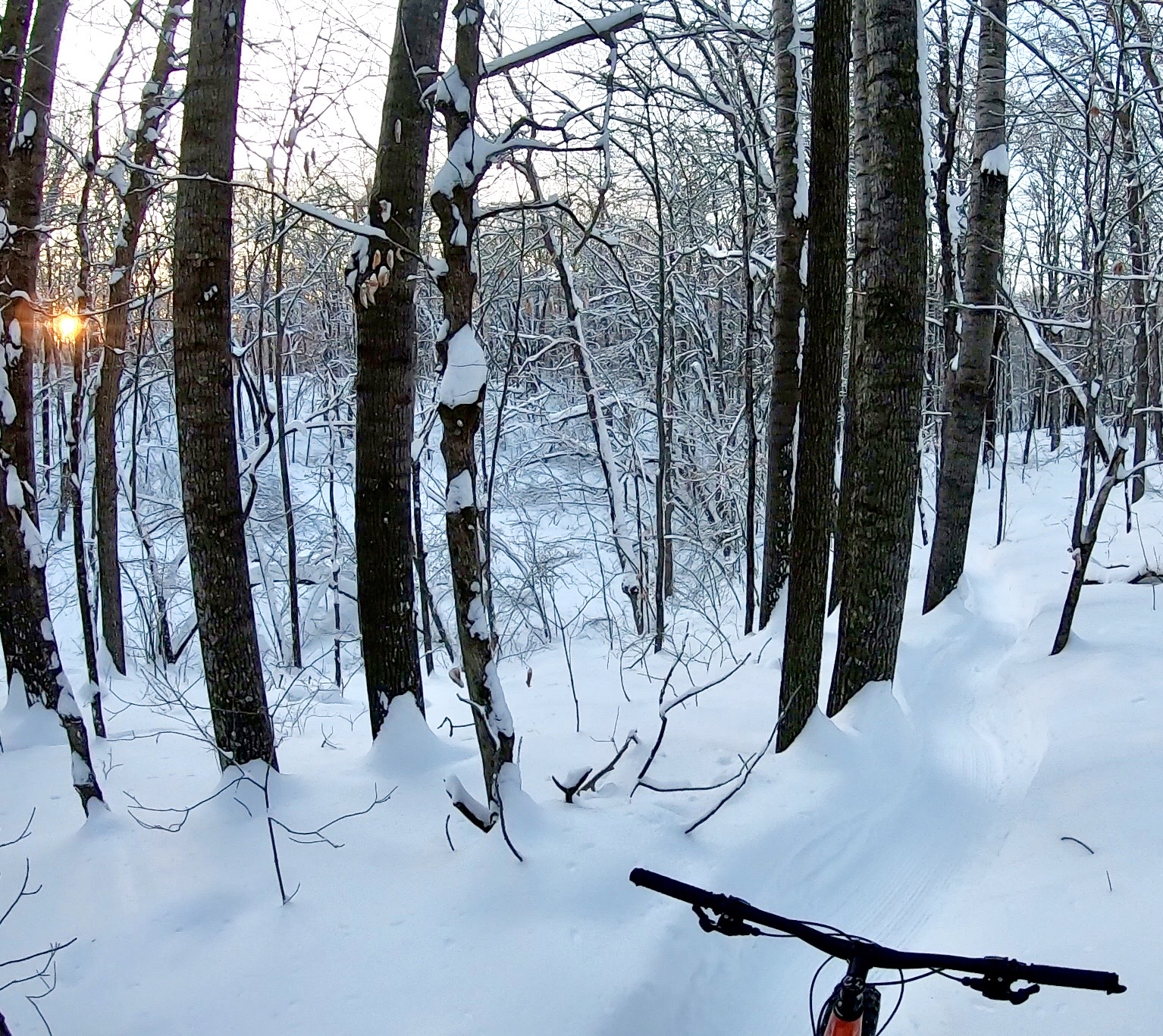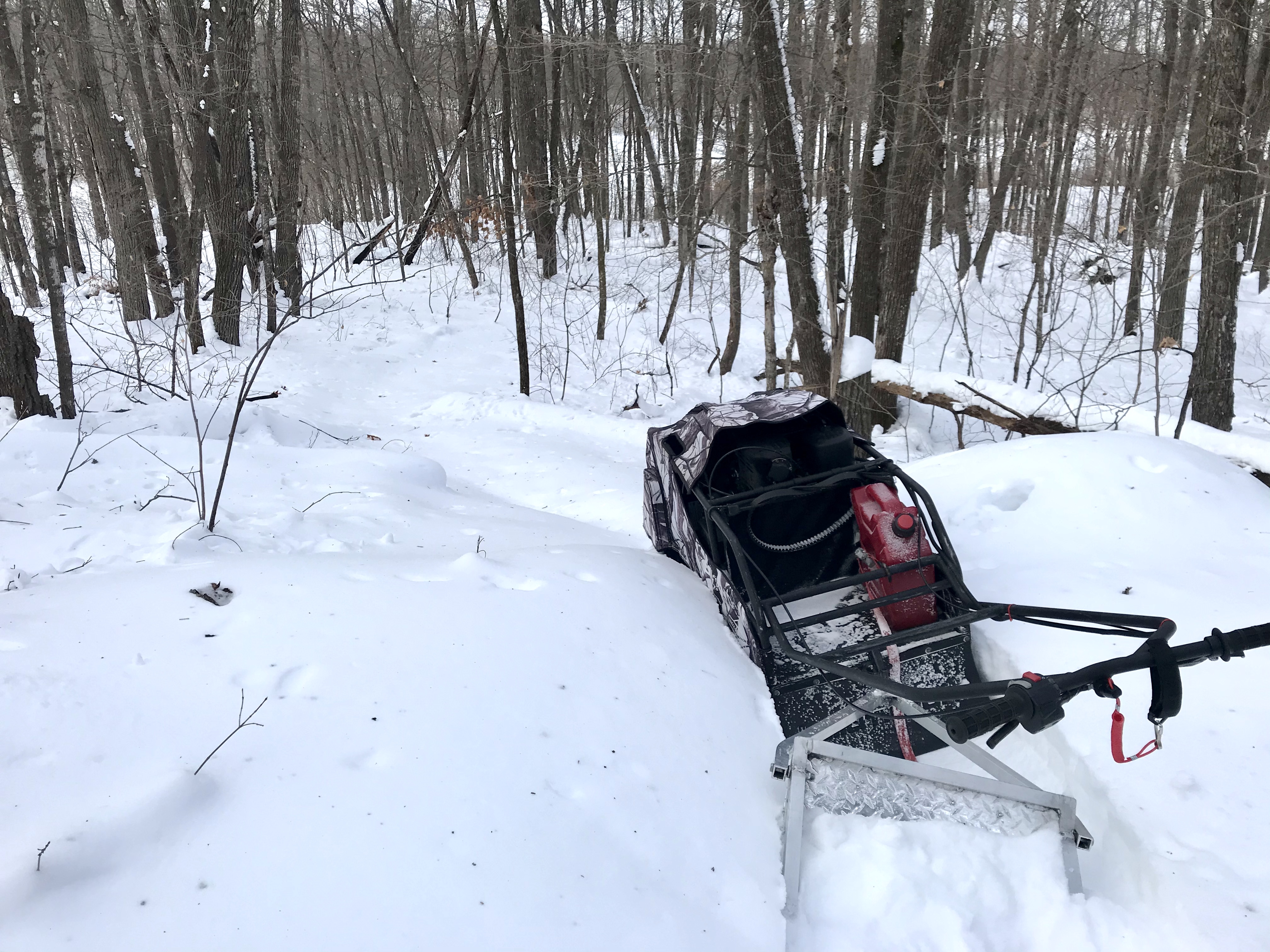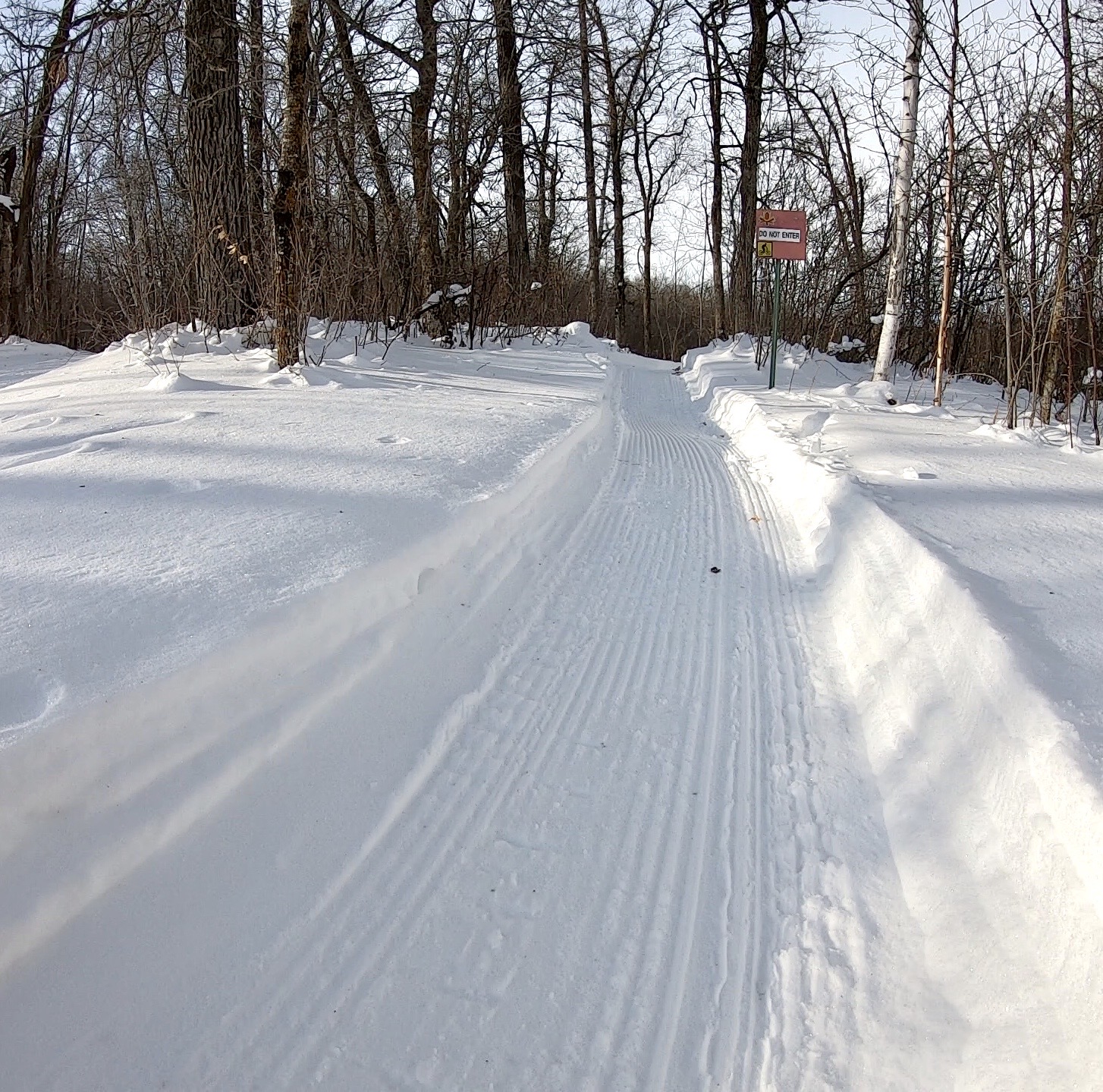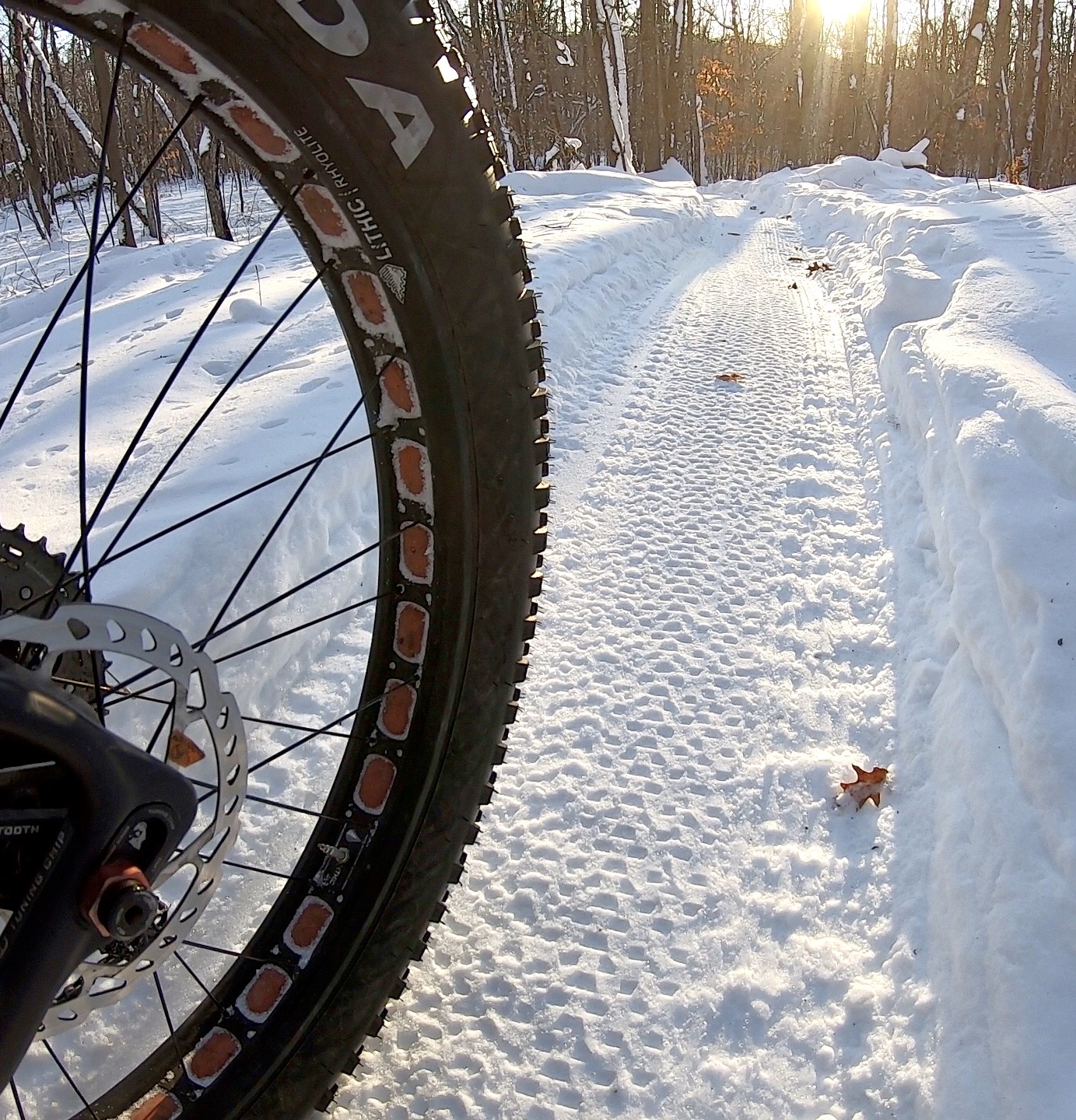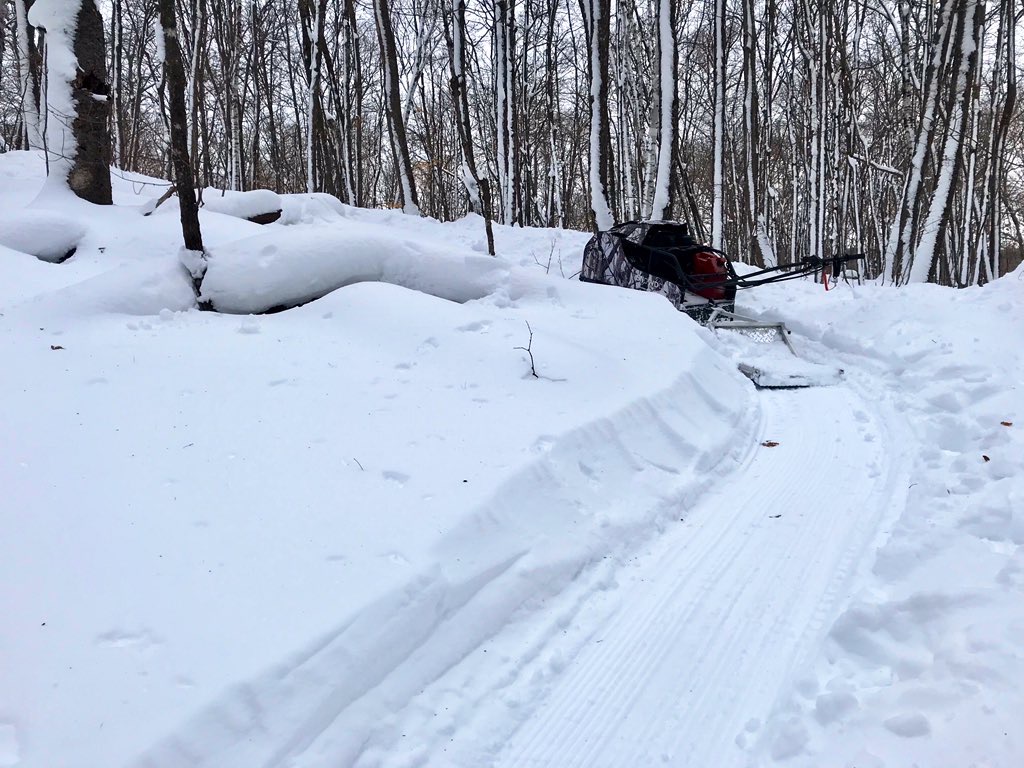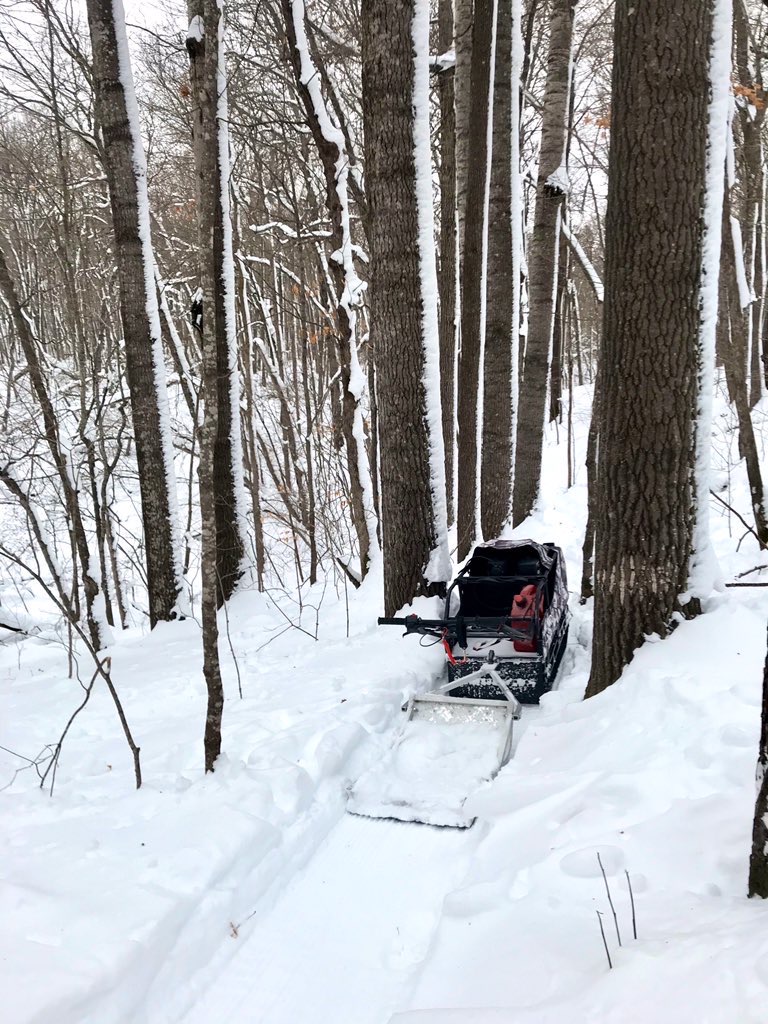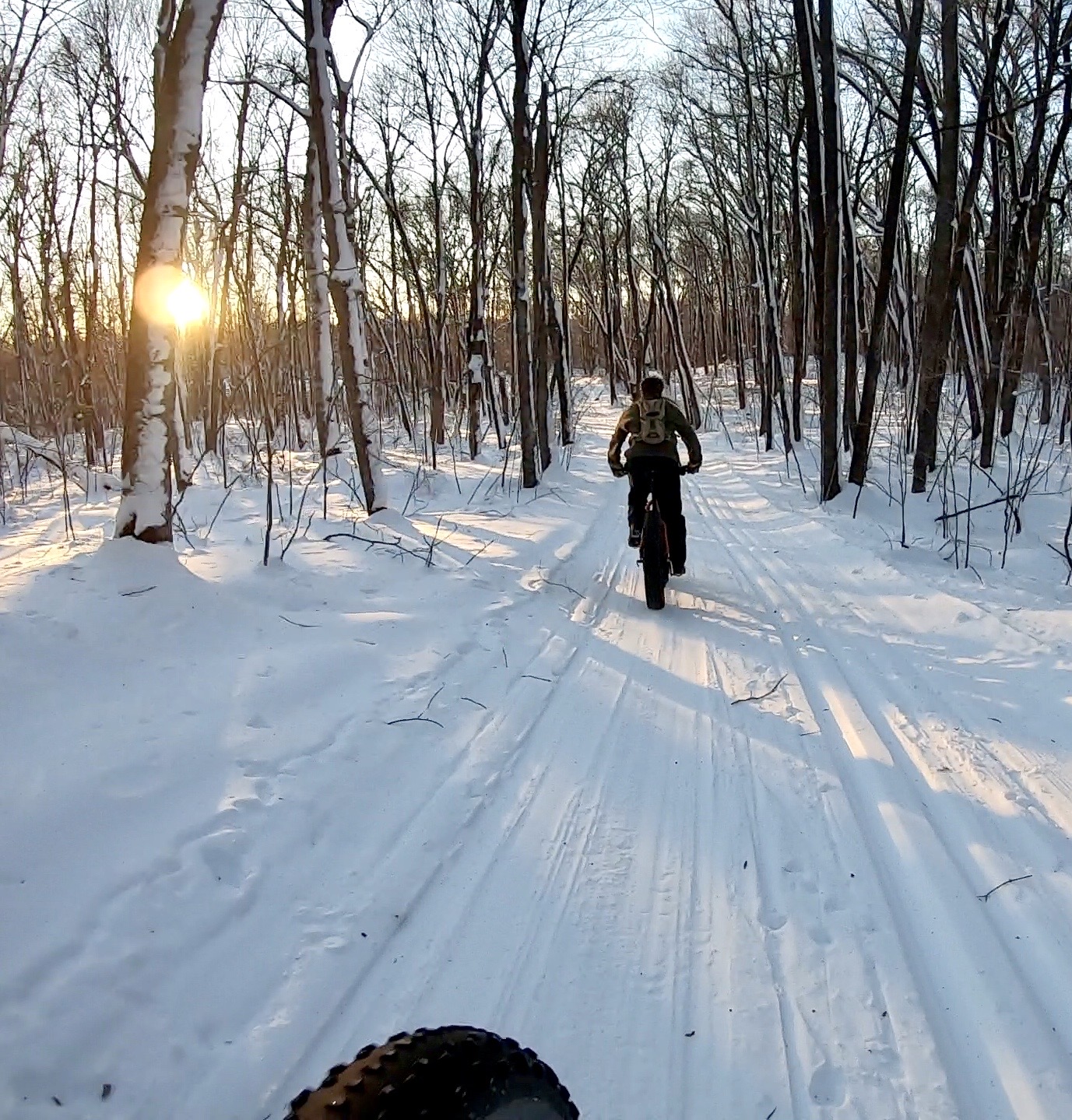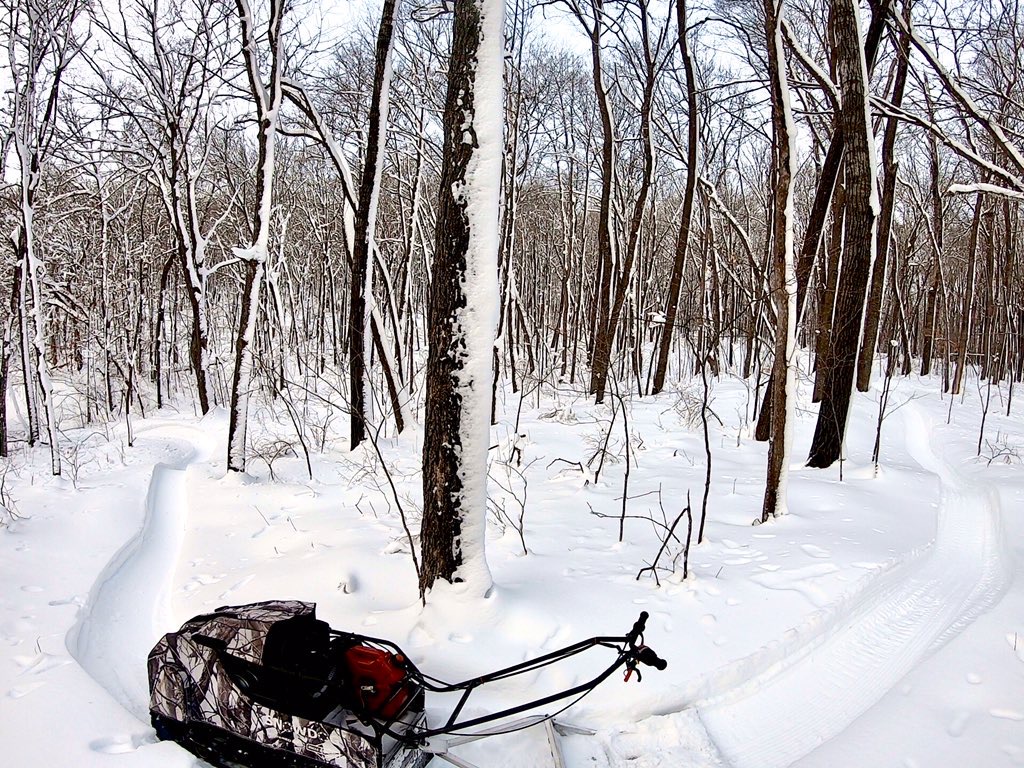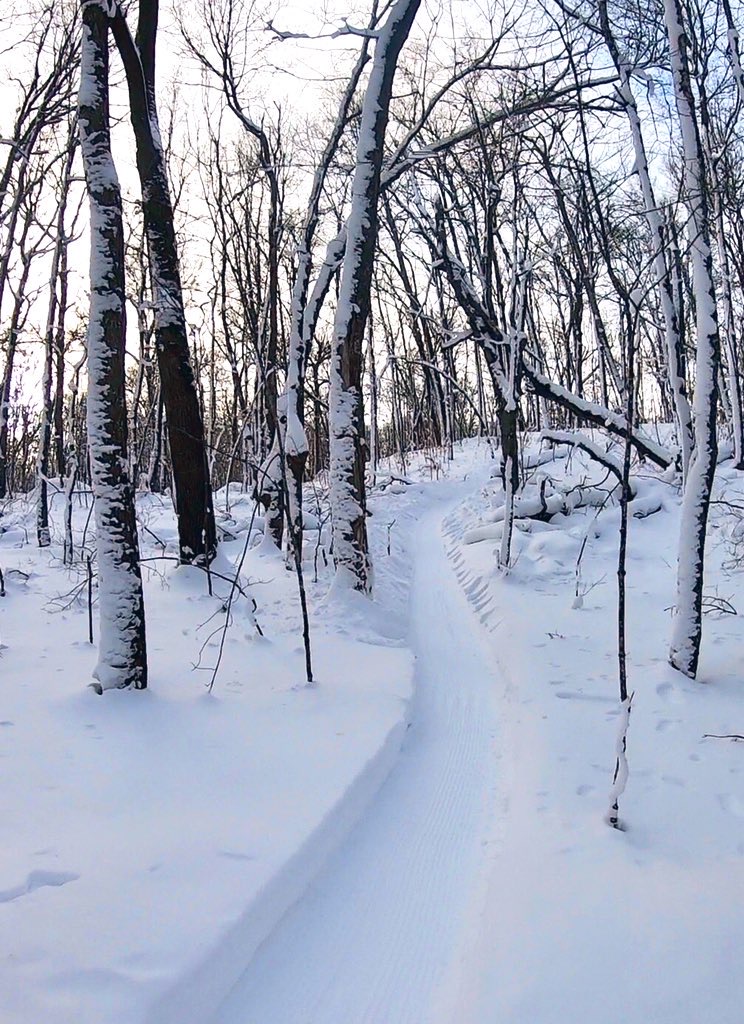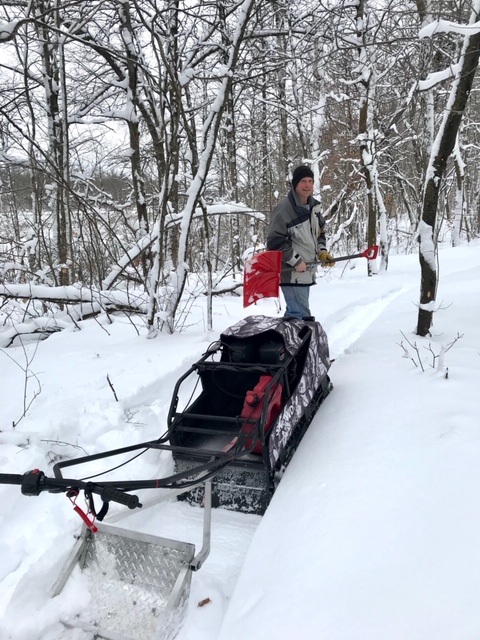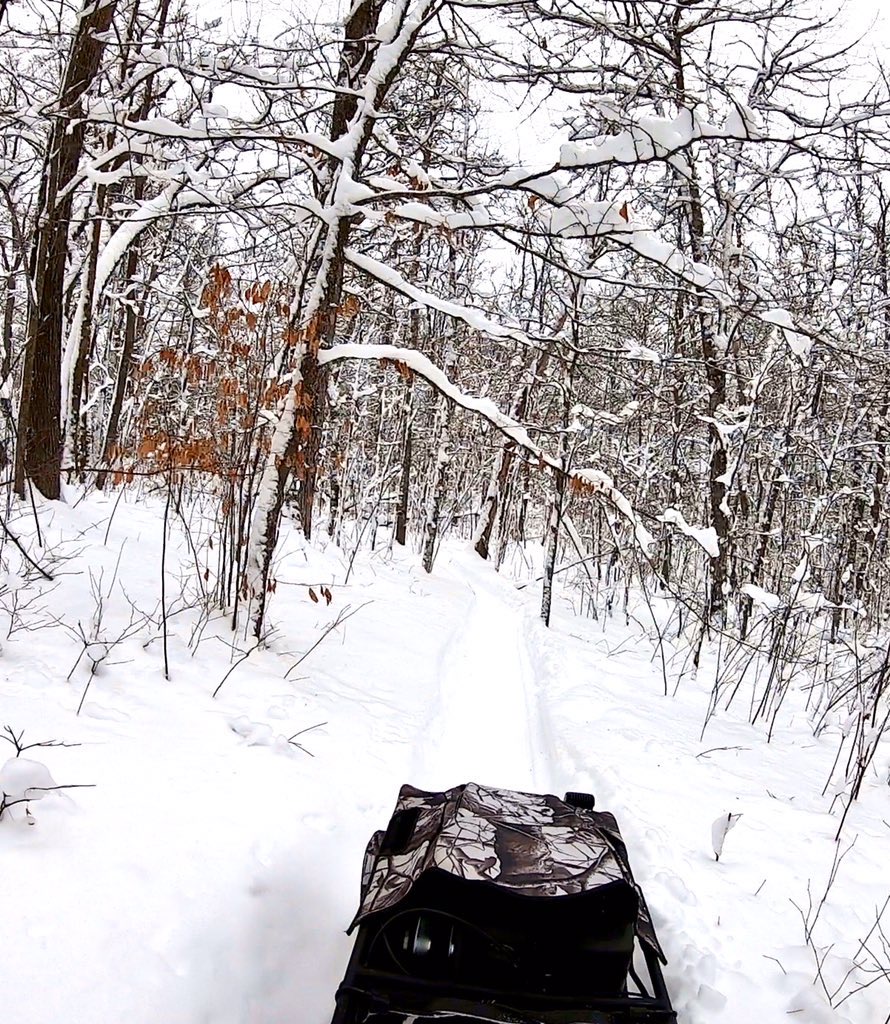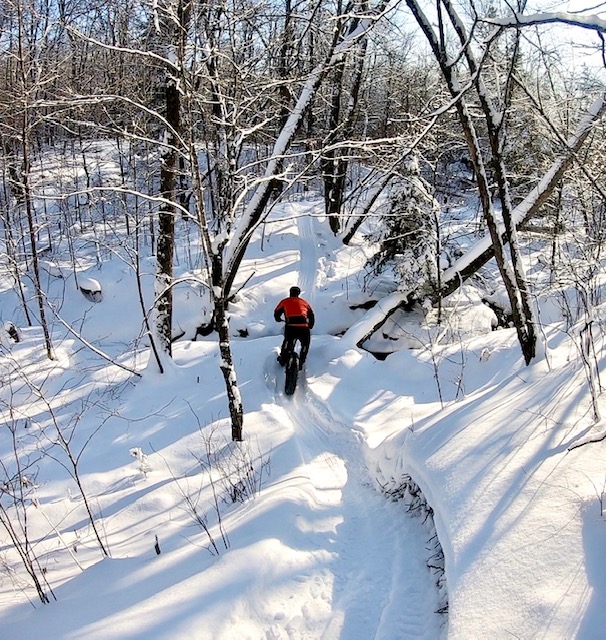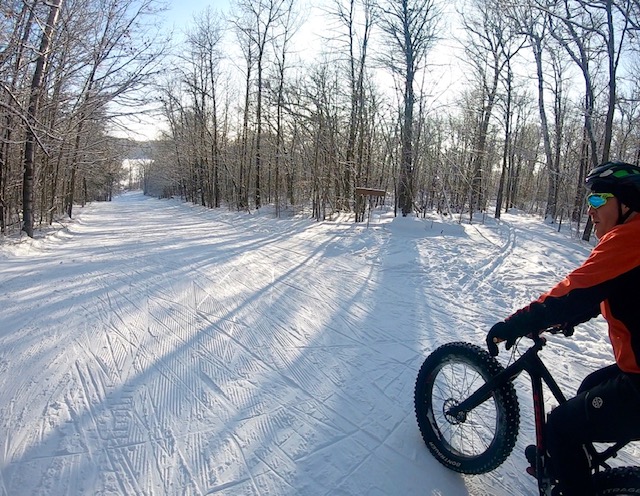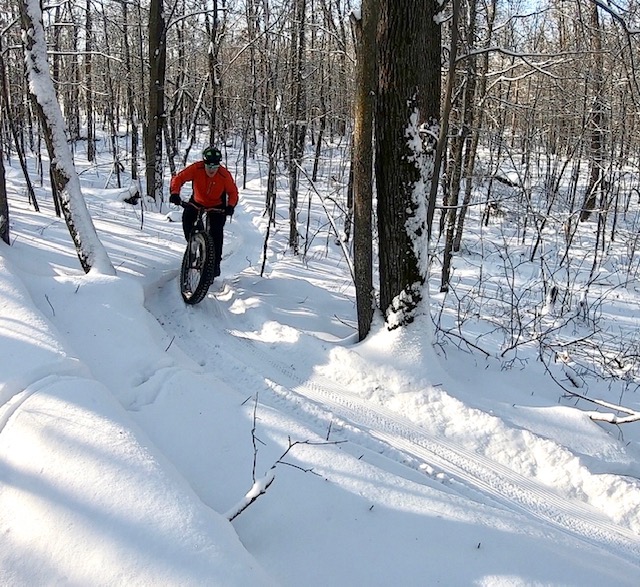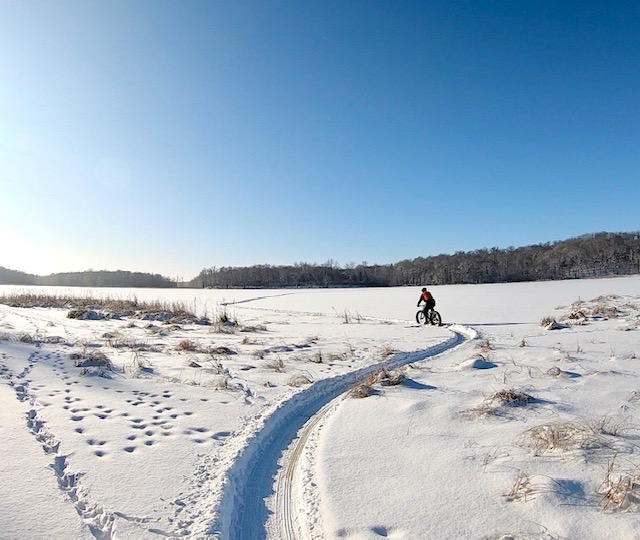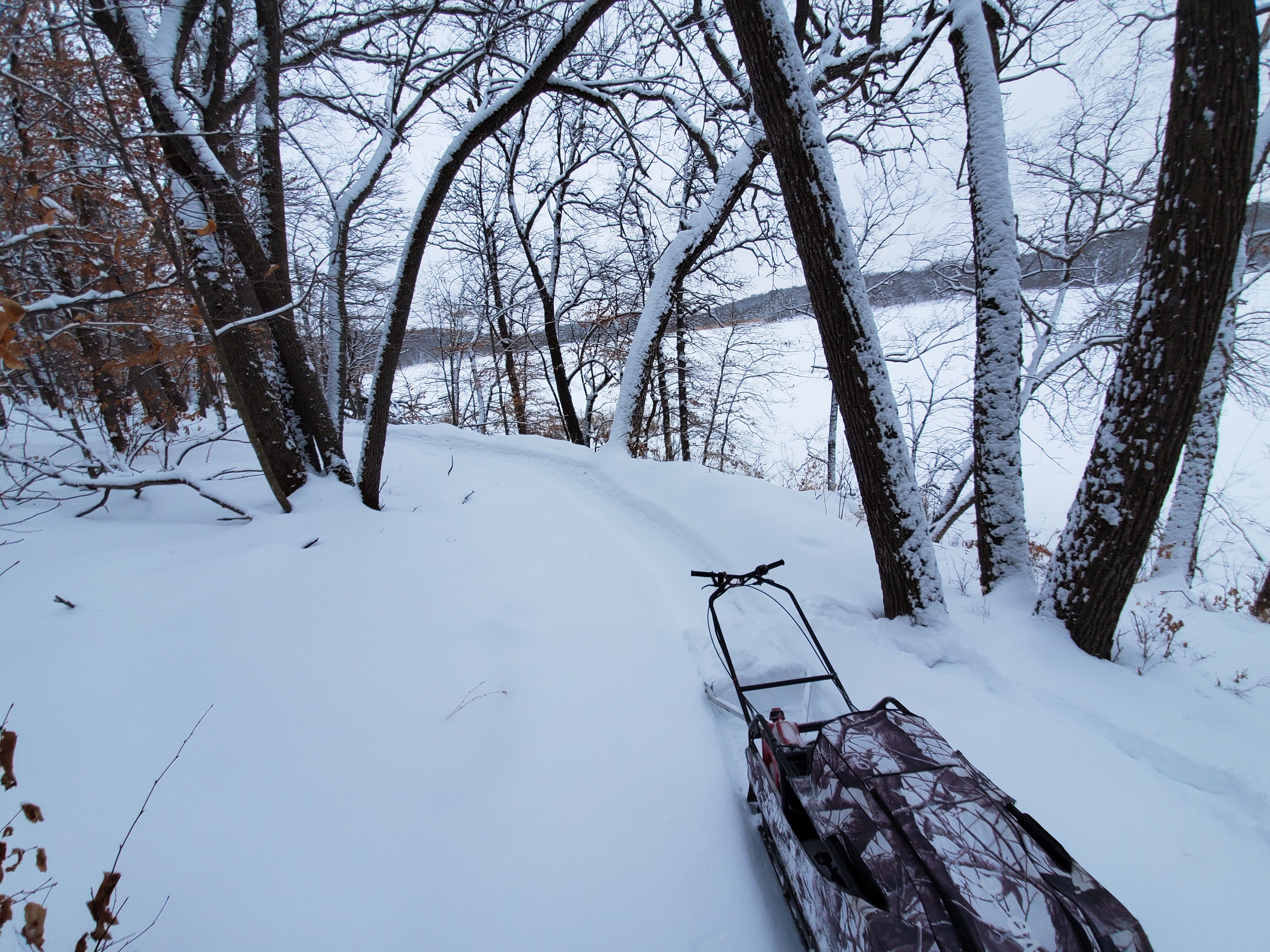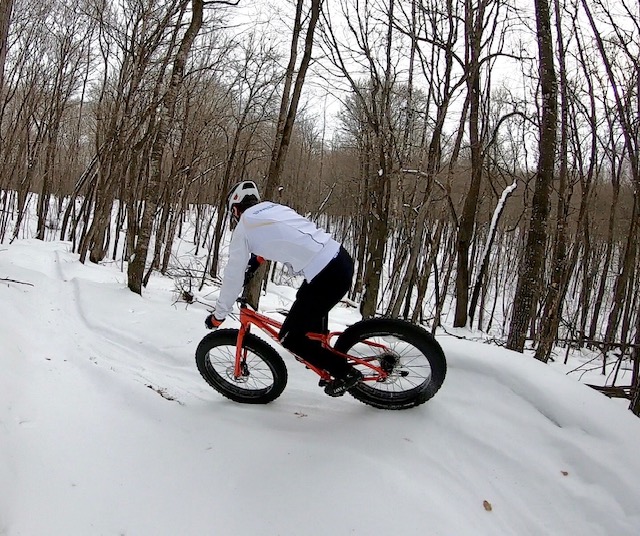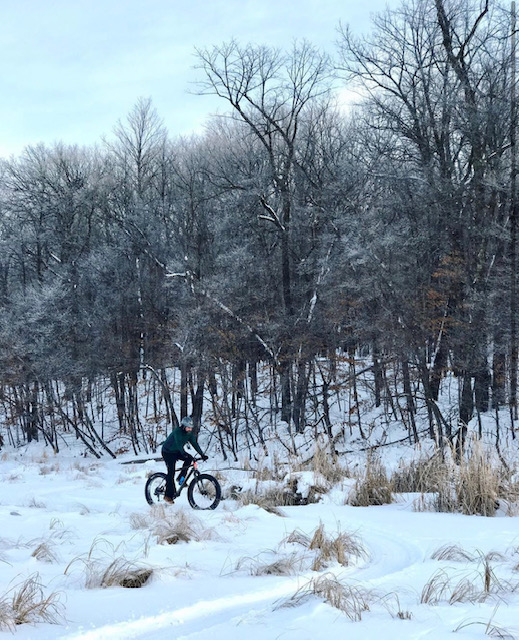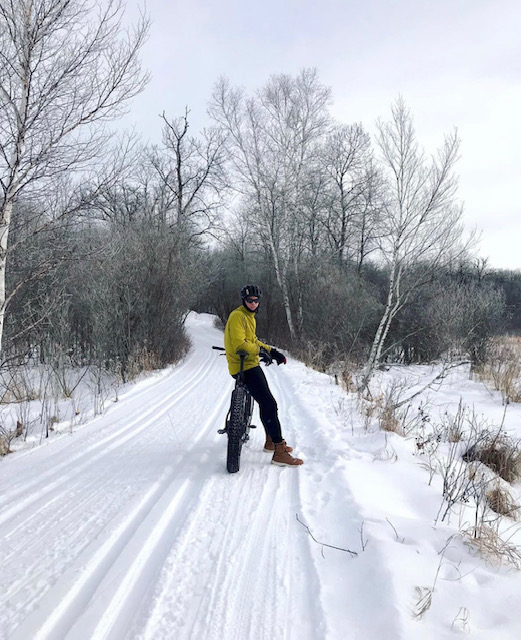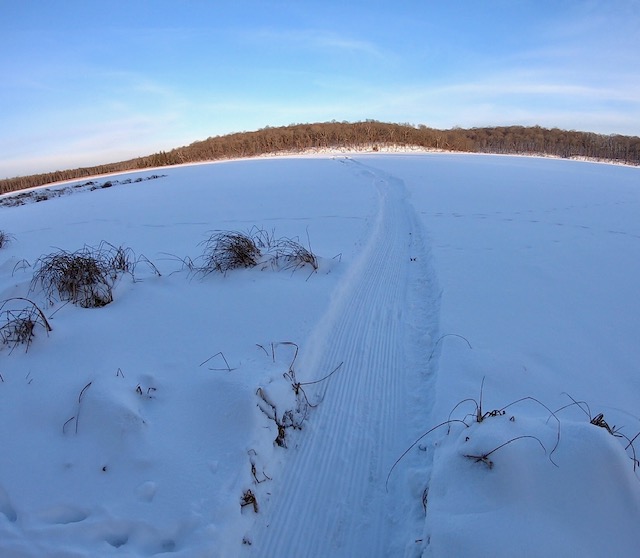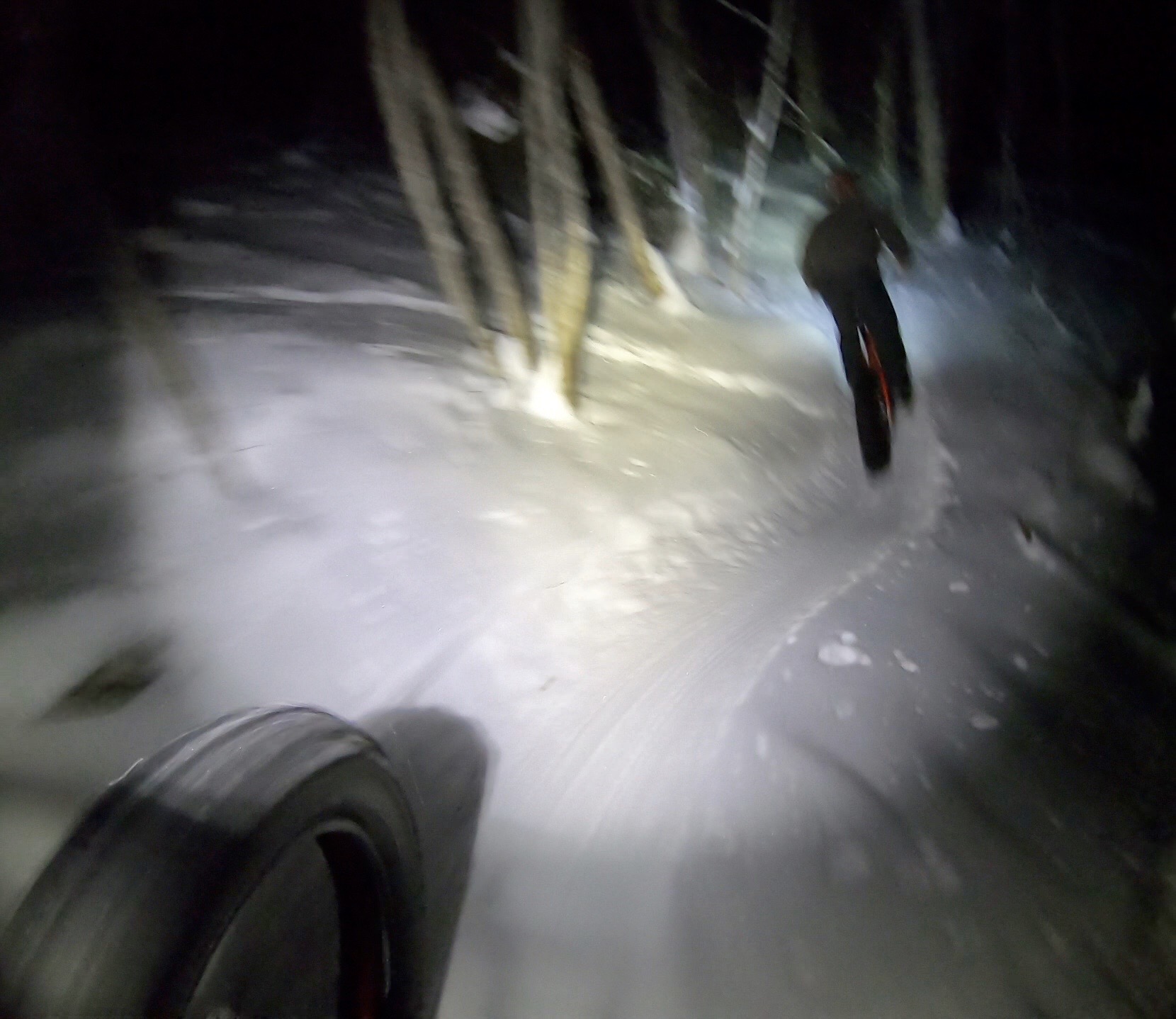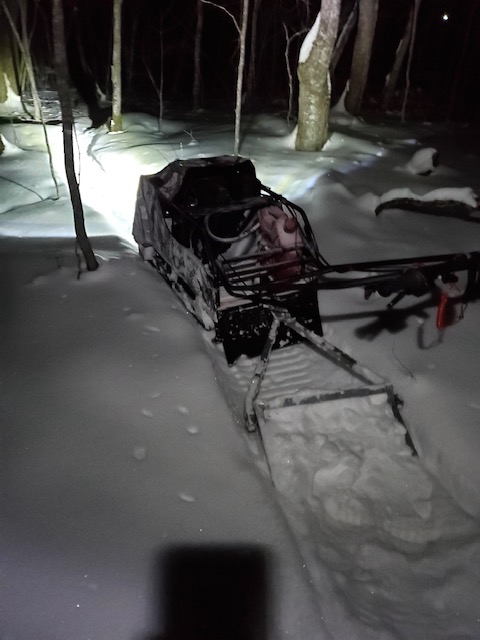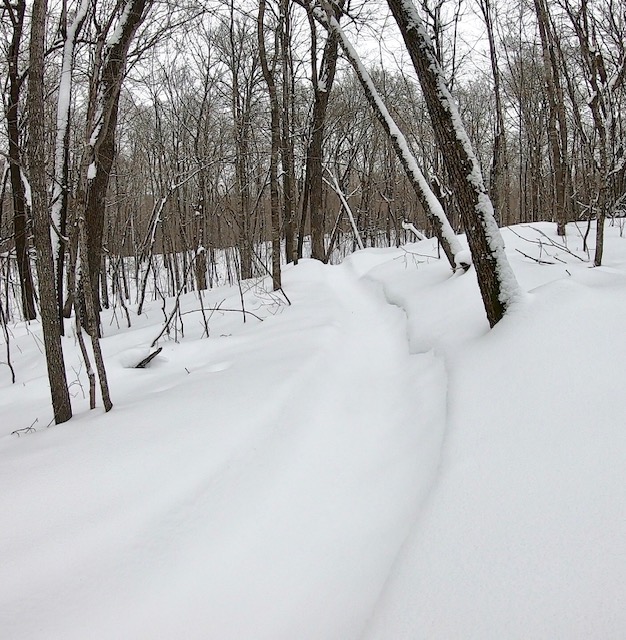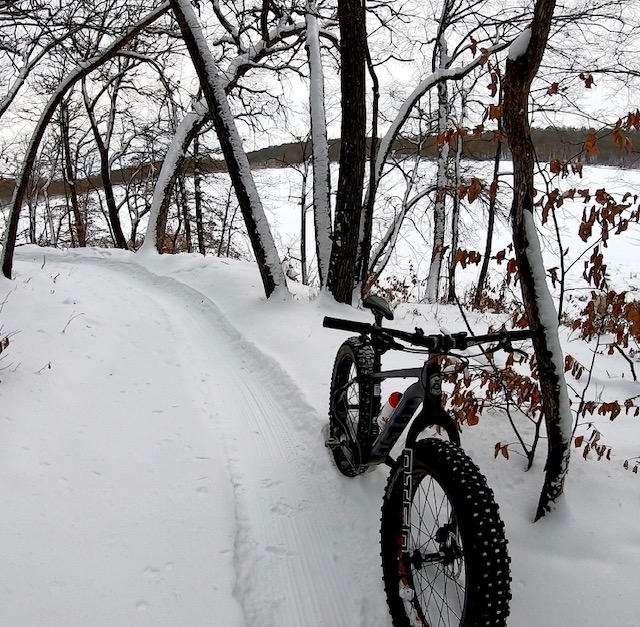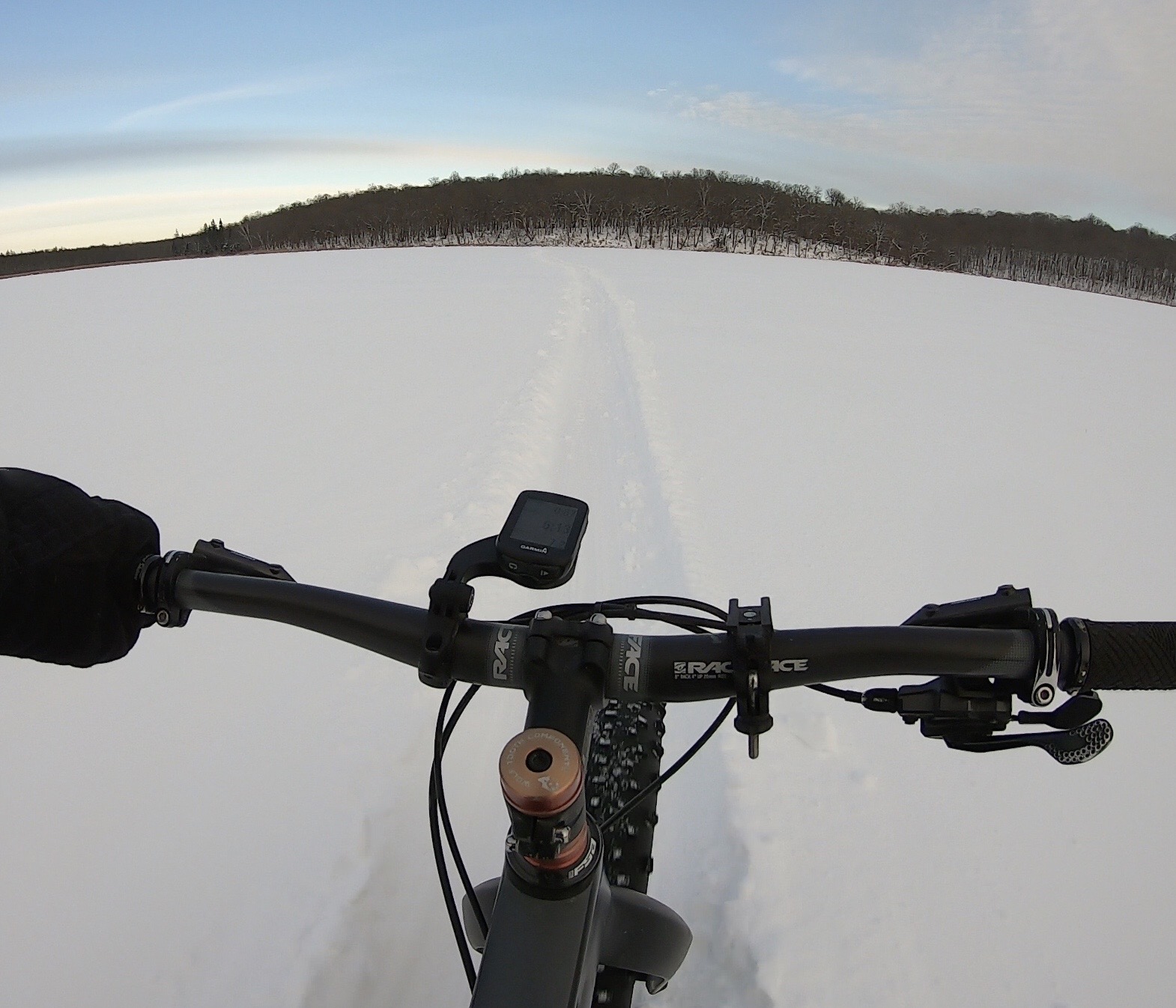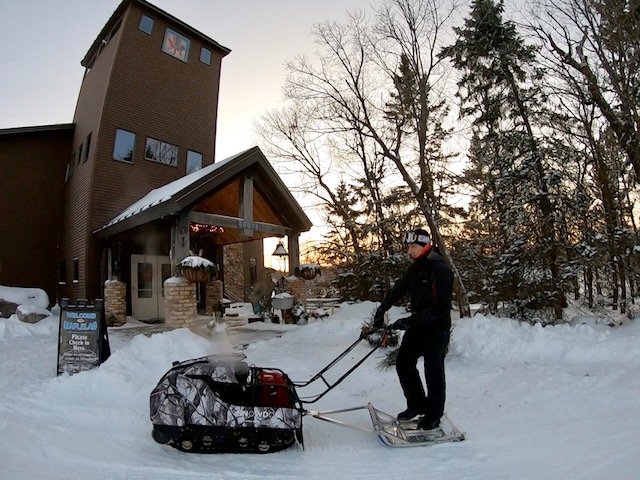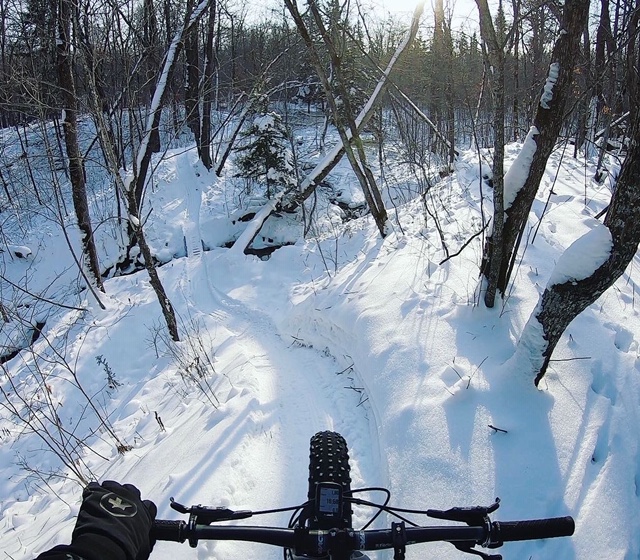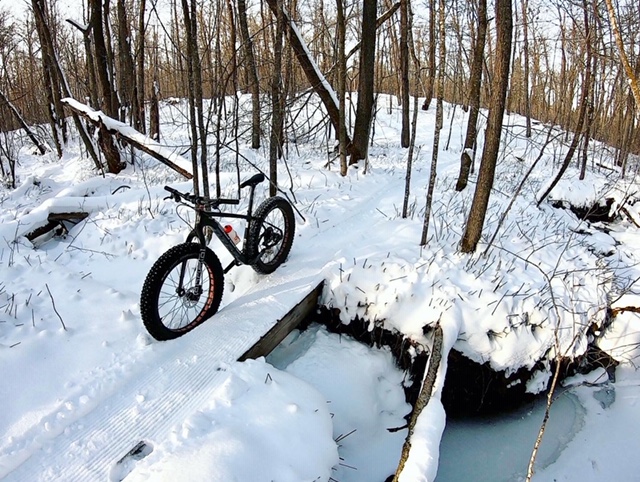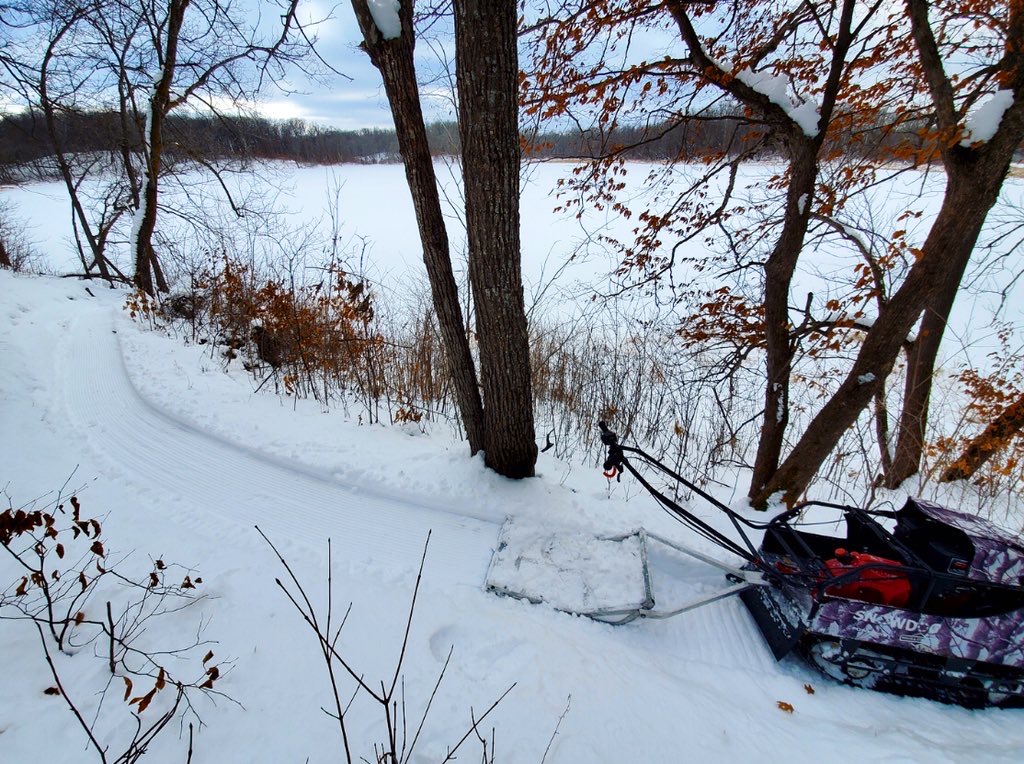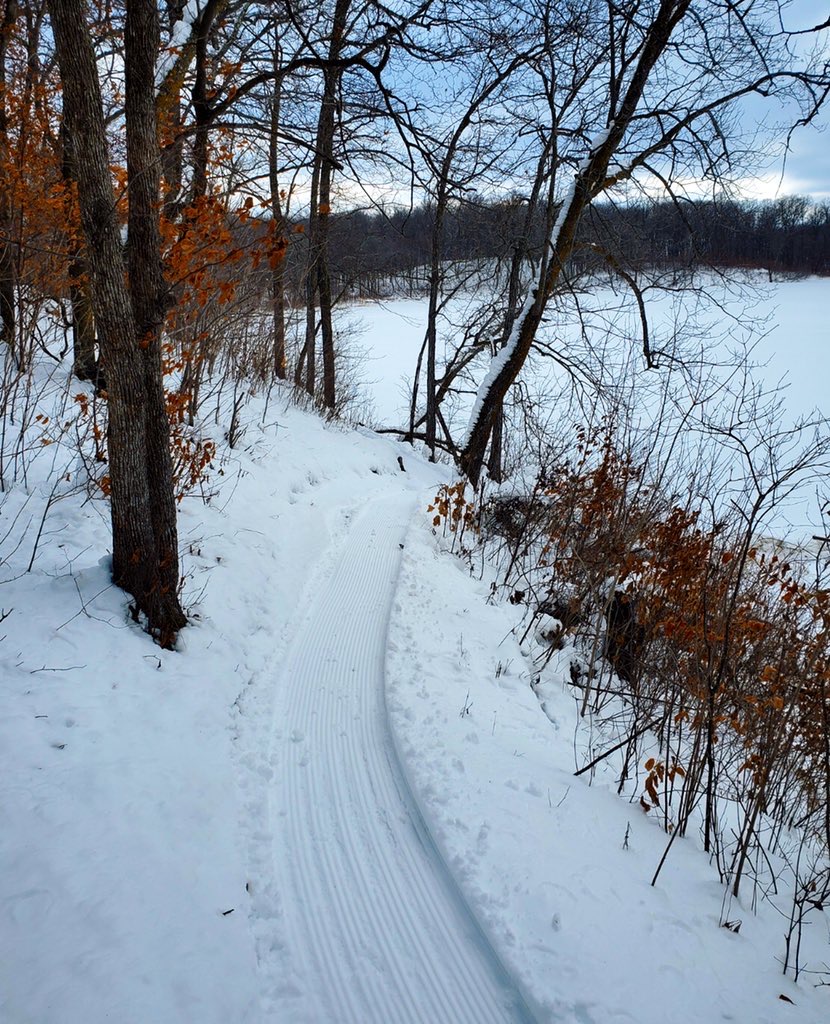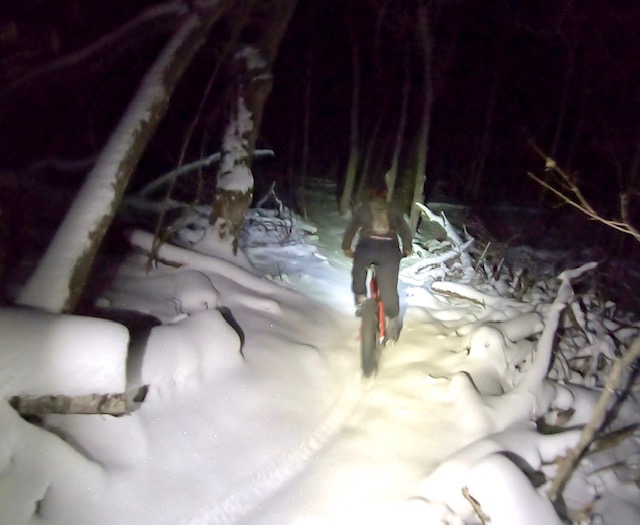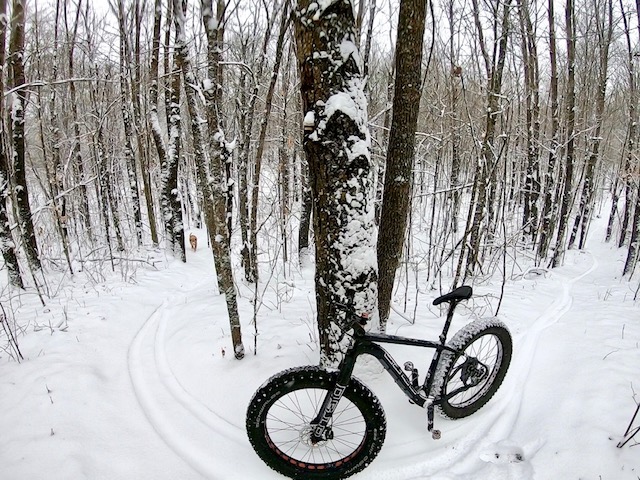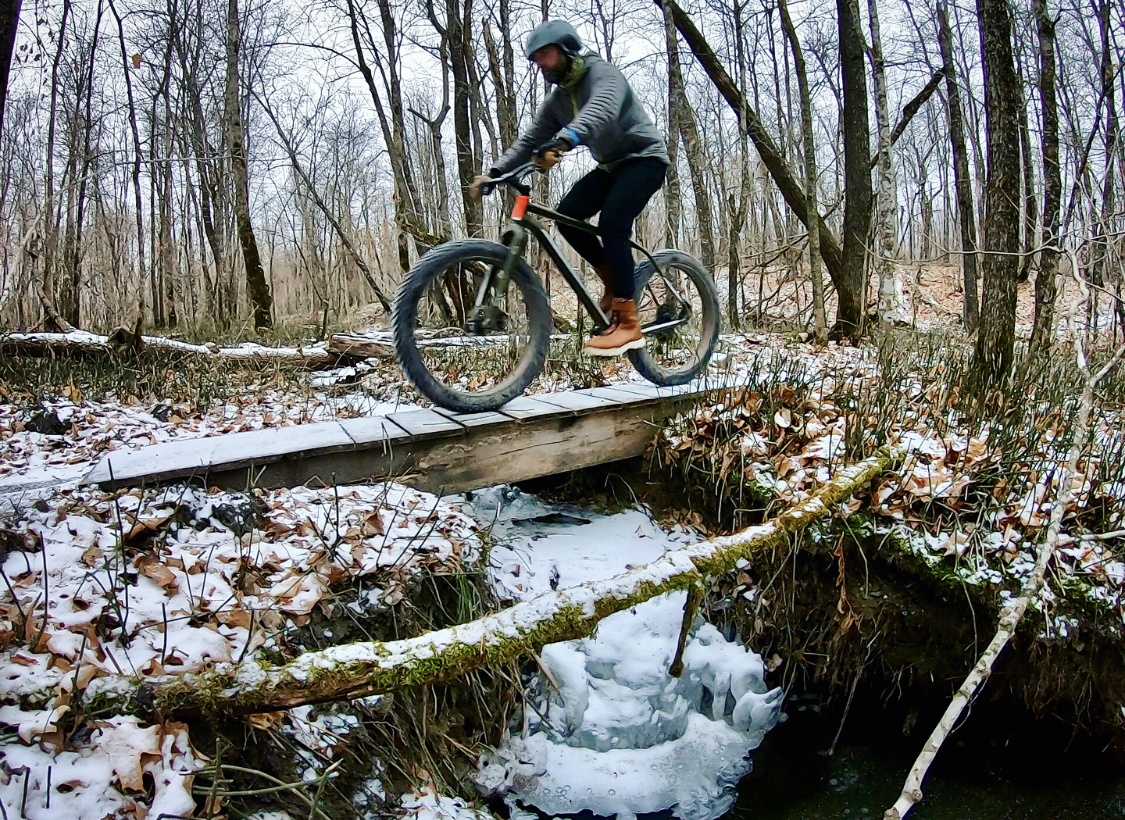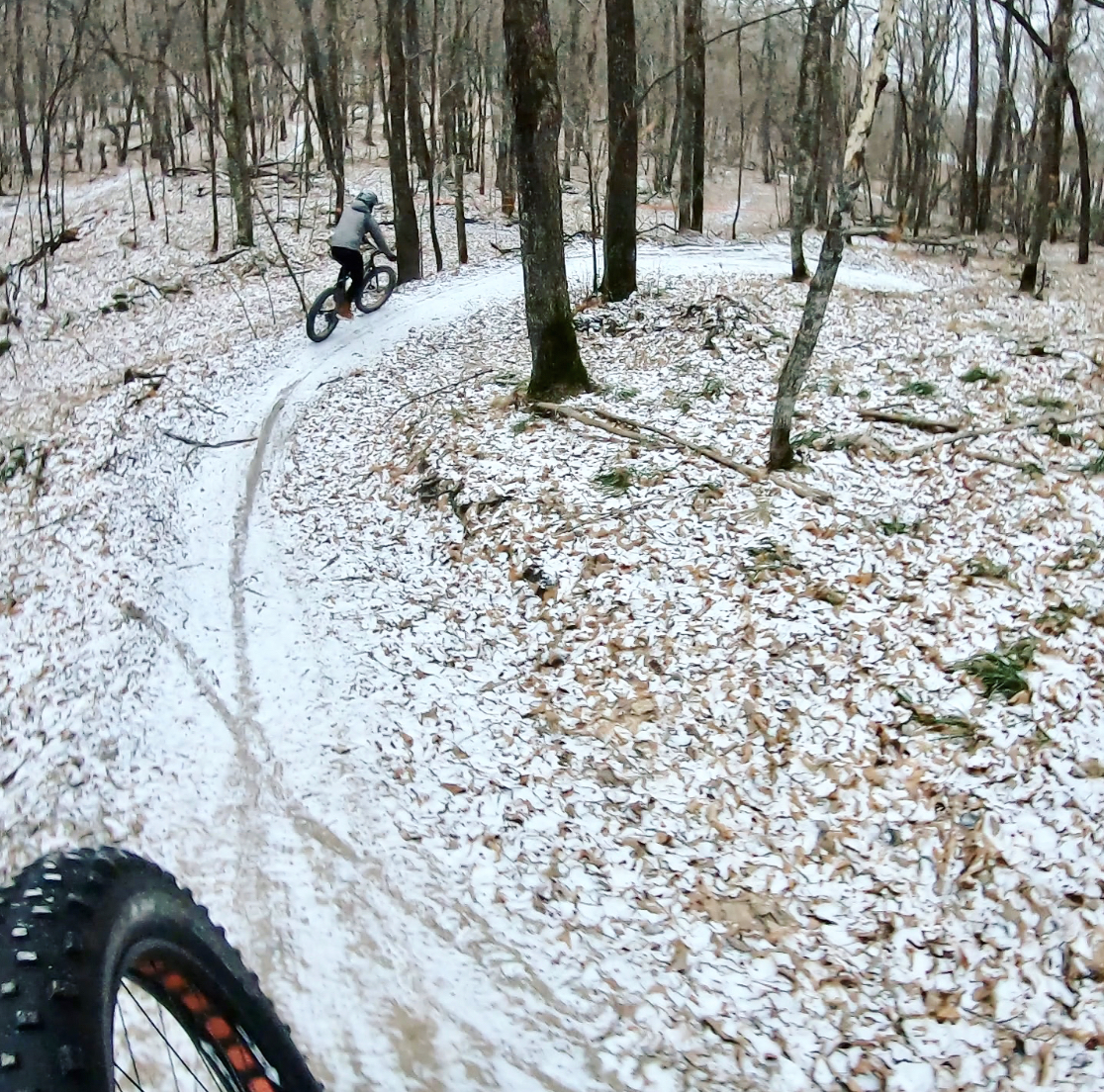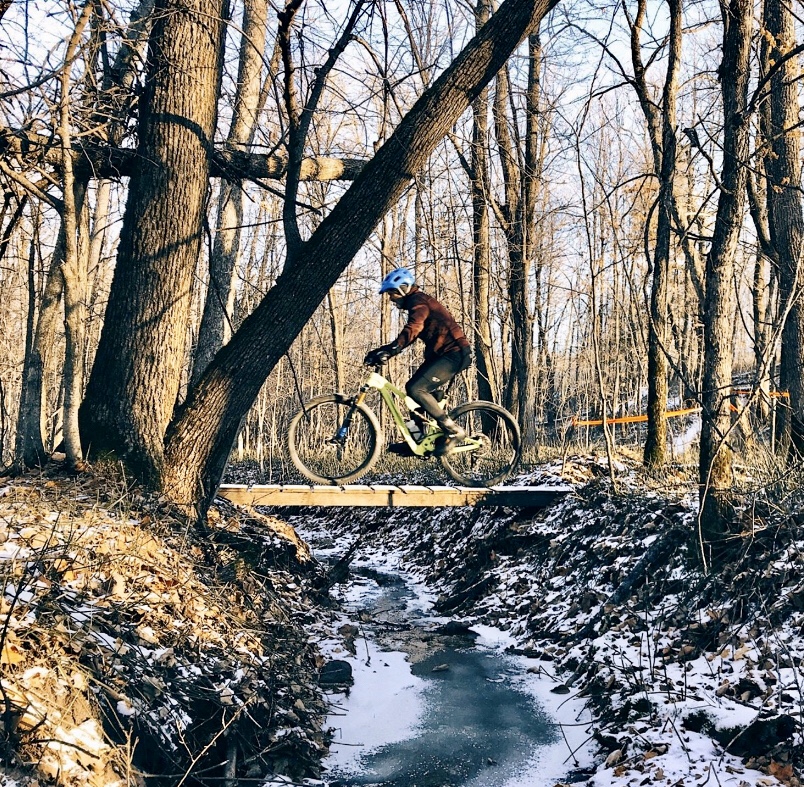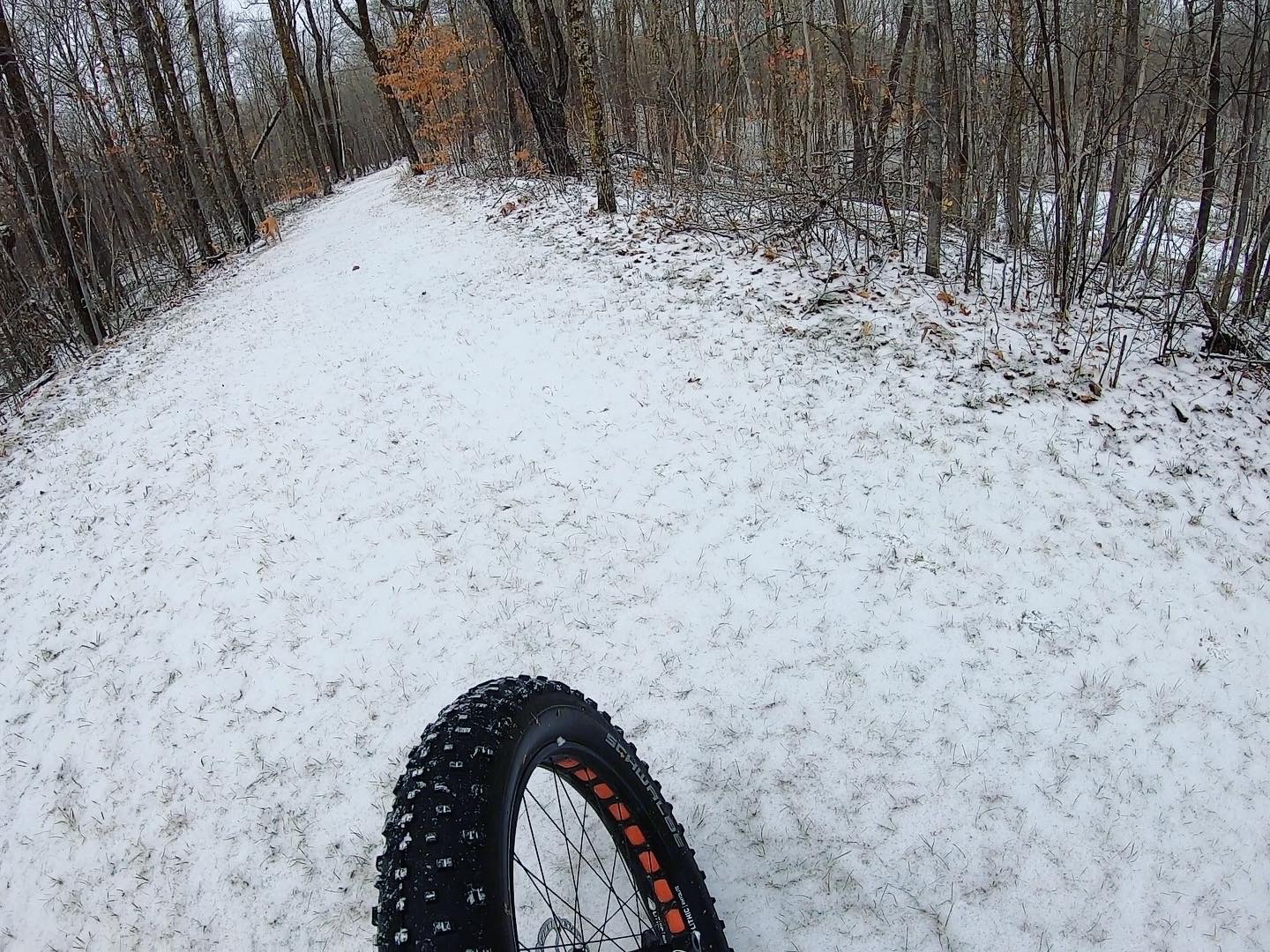 The trails we will have open this winter will be the Twin lakes singletrack and the new Bootleg loop. We will begin fat bike grooming once there is a base and 4-5″ of snow.
We are planning on grooming the Twin Lakes singletrack again for fat biking and hopefully the new Bootleg loop as well. Like last year, we will have select ski trail segments open later in the winter.
Enjoying fresh grooming on Twin lakes singletrack, March 4th, 2019.
Thanks to everyone who helped make it a great 29th year of mountain biking at Maplelag. We are looking forward to next season with more new trail, hopefully a fat bike race the end of February, a spring race in May and of course the 30th annual Laddies Loppet. Keep the wheels moving!