Laddies Loppet is a mountain bike event we hold every Labor Day weekend at Maplelag. We have been hosting the event since 1990, making it one of the oldest mountain bike races in the Midwest! This year's dates are August 30th-September 2nd, 2019. The race is named after our former, friendly dog, Laddie. This is a great event for the whole family with races and age categories for every type of rider. Latest course update can be found on the mountain bike trail report page.
This year's event will once again be part of the Minnesota Mountain Bike Series (click here for more information on registration). Racing action begins on Saturday with the traditional Series Cross Country races including Kids Comp, Citizen, Sport, Marathon, Comp, and Pro/Expert. On Sunday we will hold our traditional Short Track races with Open Men's and Women's Classes in Kids Comp, Citizen, Sport, Comp and Pro/Expert. The Short Track racing will be held on a tight course winding through the cabins and trees near the lodge making for great spectating. The cross country races will count for points in the series.
You can expect challenging raw and rooty singletrack, technical decents, and punchy climbs. The Kids Comp and Citizen events will incorporate doubletrack ski trail mixed with fast singletrack.
Follow us on Twitter for course updates and race details @LaddiesLoppet and on Instagram @Laddies Loppet
Latest trail report with photos
Note: There are no license requirements for any riders including Canadians.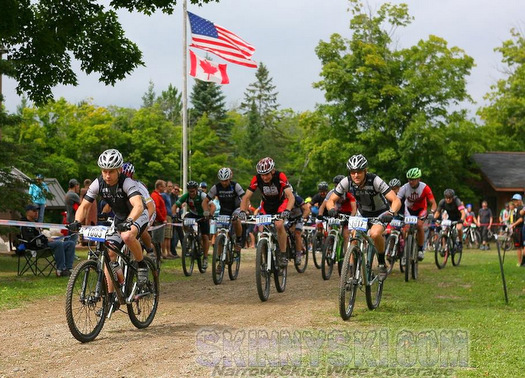 Weekend Schedule:
Friday:
Supper 7:00pm (all meals are served family style, please come to the dining hall at meal time)
Race Registration open 8-9:00pm
Saturday:
Breakfast 8:00am
Race Registration open at 8:00am and closes 30 minutes prior to each event
Cross Country Racing Start Times
Kids Comp 9:00am
Citizen 9:30am
Marathon 10:50am
Sport 11:00am
Kids Fun Race 12:45pm
Expert/Pro Women  1:10pm
Comp/Singlespeed Open/Fatbike Open 1:15pm
Expert Pro Men 1:30 Cross Country Awards TBD
Lunch TBD
Supper 6:30 pm
Registration for Sunday's event open at 8:30pm
Sunday:
Breakfast 8:00am
Race Registration opens at 9am and closes at 9:30am
Short Track Racing Start Times
Kids Comp Open 10:00am
Citizen Open 10:15am
Sport Open 10:45am
Comp Open & Expert/Pro Women 11:15am
Expert/Pro Open 11:45am
Short Track Awards TBD
Lunch served in lodge at 1pm (available for sale for spectators)
Supper 6pm
Bonfire 8:15pm
Monday:
Breakfast 830am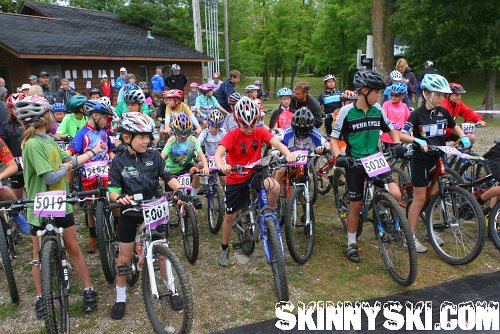 Racing Details:
Laddies Loppet Cross Country (Saturday): The main event will be the cross-country mountain bike race on Saturday. This race will utilize most sections of the famous singletrack at Maplelag including new singletrack built in 2015. Like the first race in 1990, we continue to offer a free shirt with registration for all registrants and our great sponsors are providing many door prizes to give away. Race medals will be  awarded to the top 3 finishers in each age group. To register visit Series Online Registration. Onsite registration will be available Friday evening and Saturday morning.
The citizen and kids comp races run on the cross-country ski trails at Maplelag and include a few small sections of singletrack. Laps will be around 3 miles.
Kids Comp (1 lap) race starts at 9:00am. This race is ideal for kids ready to tackle some singletrack trail on their own, normally ages 10 and up. The race will consist of one lap of the Kids Comp/Citizen course.
Citizen (2 laps) starts at 9:30am. This race is ideal for someone who wants to compete against others on doubletrack (ski) trail and fast singletrack segments.
Marathon (4 hours) starts at 10:50am. This race is ideal for experienced mountain bikers looking for an endurance challenge. Lap is same as sport and comp (does not include lakeside segment)
Sport (1 lap) starts at 11:00am. This race is ideal for more experienced mountain bikers ready to tackle most all of the challenging singletrack trails at Maplelag. (no lakeside drop segment)
Comp (1.75 laps) starts at 1:15pm. This race is a step up from Sport for riders 15 above and will utilize all the challenging singletrack at Maplelag except for the lakeside drop segment.
Expert/Pro (2 laps) starts at 1:30pm. This class is the highest level of competition. First lap same as sport/comp/expert second lap lakeside drop segment added.
Kids race at 12:45pm. The kids race will be a short spectator friendly loop near the start finish area and will include a small section of ski trail suitable for kids 3-9. There is no cost for this event.
Race results are posted near the finish line toward the end of the race. You have 15 minutes after the complete results are posted to report any issues to a race official. Once medals have been awarded, results are final and cannot be changed. However, we do reserve the right to make later adjustments in the results and standings due to registration/timing issues that cannot be resolved prior to awards.
Short Track (Sunday): The short track criterium will be Sunday. The laps will be 1-2 minutes in length and run in between the cabins and lodge making for a great spectator event. Total race time is around 10-20 minutes. There will be prizes awarded to the Top 3 Men and Women in each race.  There will be an equal cash payout for Top 5 Pro Men and Top 5 Pro Women. Cost of the Short Track event is $15 in advance online and $20 onsite.
We will not have a Time Trial event this year and will not be following the stage race format. Each event will be award individually.
What a great chance to experience Maplelag, other than during the winter season, at a very reasonable rate! For those of you not interested in racing, please consider hiking, canoeing, fishing, or bird watching as other activities to enjoy during the weekend including the bonfire on Sunday night.
Lodging:
Call 1-800-654-7711 or e-mail us for more information on lodging. The special rate of $98 per adult per night includes at least two meals and use of Maplelag amenities. The rate for children ages 10-15 is $39, ages 6-9 is $19. Children ages 5 and under are free. We will also have a limited number of camping spots available. Cost of camping is $10 per person. There is a food service option with camping (camping and meal option). The cost will be $54 per person and include at least two meals.  We will also reduce the cost on the Tier 1 units (rooms without a bath) for this weekend at a rate of $64 per person. Call or e-mail maplelag@tvutel.com to make reservations. A two night minimum. With Labor Day on Monday, why not stay Sunday night and relax at Maplelag before heading back home!
Note: You must pre-register for camping. Please do not show up and camp without registering. Please register by phone or e-mail for camping at least 7 days before the event!
Our Sponsors:
Premier:

At Fredrikson & Byron, we've built a reputation as the firm "where law and business meet" by bringing business acumen and entrepreneurial thinking to our work with clients, and by operating as business advisors and strategic partners as well as legal counselors. Our lawyers blend a common sense approach with in-the-field experience, and we utilize our firm's strong reputation and our lawyers' broad networks of business and industry contacts to get things done for clients. Clients have relied on us since 1948 for great solutions that help them minimize legal risks and maximize business benefits. We look forward to an opportunity to show you what it is like where law and business meet.  Thanks to Fredrikson & Byron for their longtime support.  
www.fredlaw.com

We love helping our customers build their ultimate mountain, road, CX, TT or fat bike. Choose your groupset, components, wheelset spex, and as much as you want to specify….and we're here to help you choose the parts you're not an expert on or don't have a strong opinion about. Supply some of your own equipment if you have it, whatever works to get you on the best bike for the money. Call us any time to start customizing.  
www.lamerecycles.com

Matt Engen is a Wealth Management Advisor and is a CERTIFIED FINANCIAL PLANNER™ certificant, a designation awarded by the Certified Financial Planner Board of Standards, Inc. and has been in the financial services industry since 1991 and with Merrill Lynch since 1999. In 2009, 2011 and 2012, Matt was included among an elite group of Financial Advisors ranked in Barron's magazine's "The Top 1,000 Advisors", "The Top Ranked Advisors in America State-by-State." Matt's experience and intimate knowledge of wealth management enables him to establish objectives, develop an appropriate strategy and recommendations that draw upon the breadth and depth of Total Merrill™ to connect all the pieces of your financial life.  We appreciate Matt's support of the Laddies Loppet.   http://fa.ml.com/el_group
Midwest Bank is a rapidly-growing, locally-owned, independent bank with offices located in West Central Minnesota. Through our rapid growth, we have       developed the financial and technological resources to meet the needs of our small and large customers alike. Being locally-owned, we have a vested interest in seeing our communities thrive. Being independent allows us to provide a banking atmosphere that our customers appreciate — a responsiveness not matched by our competition, decisions made by the people you talk to rather than a committee in a distant city, and fees that are considerably below our competition. These items, combined with top-notch customer service, make us believe that we offer banking the way you want it — "Banking Your Way."  Thank you to Midwest Bank for their support again this year.  www.midwestbank.net

Wolf Tooth is a company that was founded to design and manufacture unique cycling components that emphasize function, performance, and reliability to meet the needs of fellow racers and riders.  We are excited to have their support.  www.wolftoothcycling.com

Absolute Insurance Agency, LLC is a full-service, independent insurance agency located in West Fargo, North Dakota.  We focus on and serve the insurance needs of North Dakota, Minnesota, and South Dakota individuals, businesses, and farms.  We are licensed in a handful of other states as well.  We represent many different insurance companies and take pride in being an independent insurance agency giving us a competitive advantage.  We understand that each customer is different.  We are able to match the needs and wants of our customers with competitive premiums and comprehensive coverage's from one of the many financially sound insurance companies we do business with.  www.absoluteinsure.com

Foltz Buildings has been a long time partner and constructed the lodge at Maplelag Resort.  For more than 35 years, Foltz Buildings has been the leader in the area for custom built post frame buildings.  Their construction crews are experienced professionals who build year-round.  They have built thousands of buildings thoughout the years and have thousands of satisfied customers.  www.foltzbuildings.com

Foltz Trucking is one of the largest over-the-road carriers operating in the Upper Midwest and Canada who specialize in bulk hopper bottom freight. With experienced management, dispatch and drivers, Foltz Trucking has built a reputation for service unsurpassed in the industry.  www.foltztrucking.com

Richwood General Store is a historic landmark in the small village of Richwood, Minnesota. Conveniently located on the way to Maplelag. Pete and his staff offer superior service providing gas, basic groceries and also deli meats and cheeses including some of the best fresh cut bacon found in Minnesota. You can also pick up bait featuring minnows, leeches and night crawlers. Be sure to stop at Richwood on your way to or from Maplelag to fill up on gas and experience a piece of Americana. 218-847-9092
Retailers:
These retailers support our event and are the best place to start when you need the right cycling gear.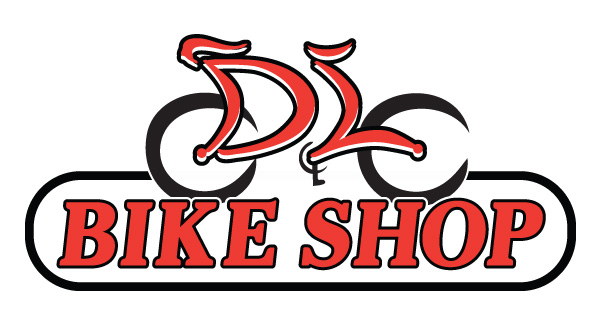 For your cycling needs in Detroit Lakes, check out DL Bike Shop.  They carry Trek Bicycles and Bontrager parts and accessories.  www.dlbikeshop.com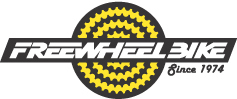 Freewheel Bike offers 3 Twin Cities locations catering to all types of cyclists and supports multiple events including the Murphy Mountain Bike events.  www.freewheelbike.com

Gear West started 20 years ago because of their passion for cross country skiing. Since then, through that same passion and the support of their loyal customers they have grown into one of Minnesota's premier independently owned specialty sports businesses. www.gearwest.com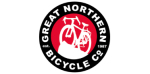 Great Northern is a natural fit for the Laddies Loppet with their railroad theme.  Check out their group ride schedule when you are in Fargo.  www.gncycles.com

Hollywood Cycles offers up front service, custom fitting, and racing experience across virtually every cycling discipline at their Minneapolis location.  www.hwoodcycles.com

Jakes Bikes offers friendly knowledgeable service in Alexandria, MN.  Whether you are buying bikes for the first time or just need a tire pumped up.  www.jakesbikes.com

Outdoor Motion is based in Hutchinson, MN.  They have an exerienced staff that owns an extensive collection of bikes so they are well qualified to help you find your next ride.  www.outdoormotionbikes.com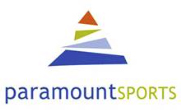 We are exited to welcome back long time sponsor Paramount Sports.  If you are in the Fargo Moorhead area please stop into see them, they will be sure you are ready for the race.   www.paramountsports.net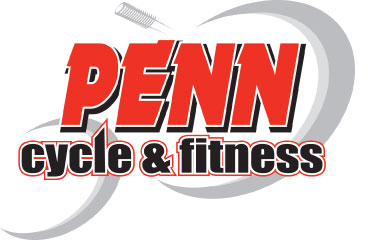 Penn Cycle has 7 Twin Cities locations and promotes a Thursday Night Mountain Bike racing series at Buck Hill in Burnsville, MN a great way to get ready for the Laddies Loppet.  www.penncycle.com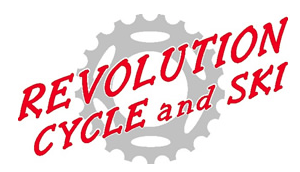 Revolution Cycle and Ski is dedicated to providing each of their clients with professional service in every aspect of their visit to their store in St. Cloud.  Their staff are experienced cyclists so they are ready to help you preapre for your next event.  www.revolutioncycleandski.com
Supporting:
1up USA is a Wisconsin company that manufactures and sells quality products directly to the customer. They guarantee everything they sell, and want all of their customers to be completely satisfied.  We are excited to partner with them.  www.1upusa.com

Established in 1950, Arvig has grown from the small, family-owned East Ottertail Telephone Company to one of the largest independent telecommunications providers in the nation. Like many family-owned businesses in Minnesota, an entrepreneurial spirit has driven the growth of the company.  www.arvig.com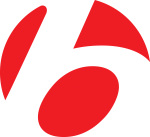 At Bontrager our existence is intimately linked to the exploration and enjoyment of playground earth while riding on two wheels. We make bicycle components, accessories and apparel, all firmly grounded in no-nonsense design philosophy, valuing performance and usability, not fads and gimmicks.  We are pleased to have them on board this year.  www.bontrager.com
Fargo Brewing: From a garage to a full fledged brewery in five short years sums up a dream come true for us Fargo natives with our heart set on bringing craft brewing to the heartland. Midwestern work ethic maintained a path, through thick and thin, to see an idea through and bring as fine a product as we can to our home. Sounds like a great fit for the Laddies Loppet!  www.fargobrewing.com

At Kühl, the passion remains to get outdoors and have fun. Kühl® is what it means to be comfortable and relaxed in the challenging environment of life and sport. Kühl® means creating the best environment for you and knowing the importance of following your own beliefs and desires. We are excited to welcome them as a supporter.  www.kuhl.com

At Planet Bike we dream about bikes. We dream about people riding bikes: riding to work, riding to school, riding bikes to the grocery store, concerts, sporting events, coffee shops and grandma's house, too. We also dream about the day when all cities and towns are safe and convenient places for cyclists.  The active cyclists at Planet Bike are a great match for Laddies Loppet.  www.planetbike.com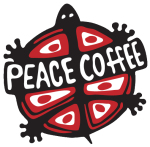 Peace Coffee is on a mission to craft a delicious coffee experience in collaboration with communities around the globe. We strive to make the world a better place one cup at a time and have fun while doing it! Proudly roasting, pedaling & brewing outstanding fair trade & organic coffee from the heart of Minneapolis since 1996.  We are excited to have Peace Coffee back as a supporter.  www.peacecoffee.com
St. Paul based Podiumwear creates custom quality made sublimated athletic apparel based on their clients specific design.  All of their clothing is made right here in Minnesota and they have produced jerseys for many teams including the Maplelag squad.  www.podiumwear.com
Our long time partner Skinnysk.com is back again this year providing media coverage all weekend.  Watch for outstanding photos from across all classes posted on their site.  www.skinnyski.com