Another beautiful late March day on tap. Temperatures down to the lower teens last night setting the base up hard again. Snow is in great shape and grooming from Saturday morning holding out nicely. South facing tracked areas will be glazed this morning before the sun does its thing afternoon. Monday we renovated and set new structure on Skaters Waltz and groomed out the skate lane on North Loup which is now groomed for both skate and classic this week in to the weekend. 
Looks like we should have very good to excellent late season skiing the rest of this week with possible more new snow on Wednesday. Early graph forecast calling up to 7″. (The NWS graph has been the most reliable weather tool we have found)
We have been grooming around 25km of trail for end of season skiing. We will continue grooming the same trails listed below until this weekend for sure and weather permitting, the first weekend of April. 
Trails groomed for classic include Sap Run, Sukkerbusk, JibFly, Twin Lakes and the side of North Loup.
Trails to be groomed for skate include Skaters Waltz and North Loup. 
As we transition to spring skiing be aware of possible variable conditions mid day if sunny or temps near or above freezing this time of year. Waxing can make for much better ski experience, even if you have no wax skis the fish scale zone will work much better if a paste wax is applied to this area to keep the dry base from attracting the moisture in the snow and icing or sticking on the bottom.
Lot of animals on the move and tons of tracks everywhere, especially on the inner trails. Wovlves, eagles, grouse, porcupines, fox and pileated woodpeckers some of the wildlife sighted….keep your eyes open!  
Fat bike trails are open, click here for latest report
Total snowfall this season at 72″. Compacted base on trail 9-14″.
There is no ski rental at Maplelag. MN Tru North in Perham MN is offering ski rental 218-346-5253
The Brant cabin available as a warming area with restrooms and sitting area and tables, parking available across from Brant cabin as well.
Trail passes can be purchased on our website. (scroll down to bottom of page)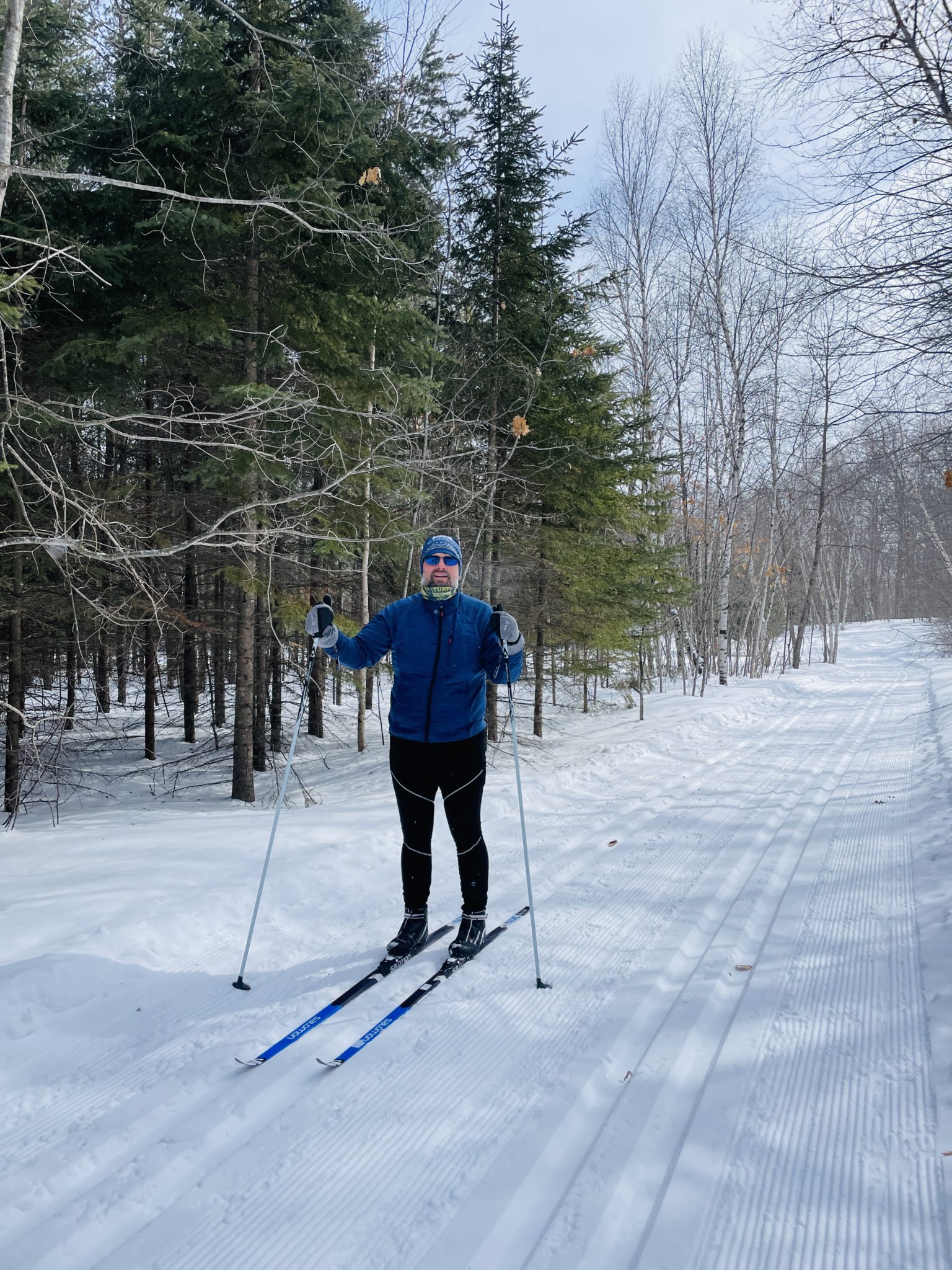 Posts navigation