Woods flocked beautifully after 4″ of snow on Saturday and 4-5″ of dry and fluffy early Monday. The snow was sticky and made for tough going at times over the weekend but gorgeous in the forest and lots of happy skiers. We are packing the trails today and set tracks once the trails are packed out. With northwest flow and cooler temps forecasted this week, should be some great skiing on tap.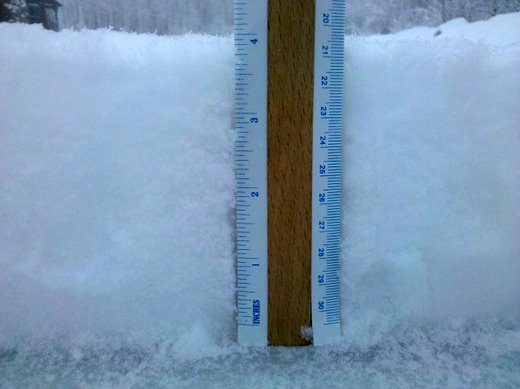 Measured new snow on the ice skating rink Sunday afternoon.
Album not found or account is not authorized.