Dry weather and relatively warm temps drying out the trails nicely. We are able to get in the woods now and do light trail work. We also checked out portions of the mountain bike course today and now have them open for riding. Click here for latest mountain bike trail report and information on mountain biking at Maplelag. The woods are active with many species of waterfowl enjoying the open water on sloughs and ponds. The bigger lakes still frozen over with almost 2 feet of ice on Little Sugarbush still.
Thanks to everyone who came to Maplelag this season and patronized the trails. Despite the low snow year, we had fair to excellent skiing from November 13th-Decmeber 13th, melted out than skiing again from January 1st until March 10th. Counting the skiable days in November and December, we had a total of 100 days we skied this year. This does not include the days we skied on the lake which would of put the total at 108 days. Total number of skier visits were right around 10,000. Total snowfall this season was 25″. We started out with 8″ of snowfall in November and December before that melted out the December 14th-15th weekend than 17″ between January 1st and March 7th, the last day it snowed. We groomed over 75 times this year, with Suicide Hill, Skaters Waltz, Sukkerbusk and Twin Lakes seeing the most grooming action. For the record, we also hauled over 50 pick up loads of snow from the lake and surrounding fields etc, to build up the base mainly on skaters waltz and the start area.
We spend just as many hours if not more on the trails outside the winter season to be prepared for low snow years such as this one to be able to open the trails on as little as 3″ of dense snow. We thrive on grooming and having the trails open on as little snow as possible and prepare the trails in the off season with this mindset. As soon as the frost goes out, we will begin working on the trails for next season! Also on the agenda is tree planting with over 3000 trees on order to be planted in late April and the finishing and building of new mountain bike trail. Check back frequently for spring photos and new trail work photos.
https://plus.google.com/photos/117475008862763984699/albums/6125832123268347089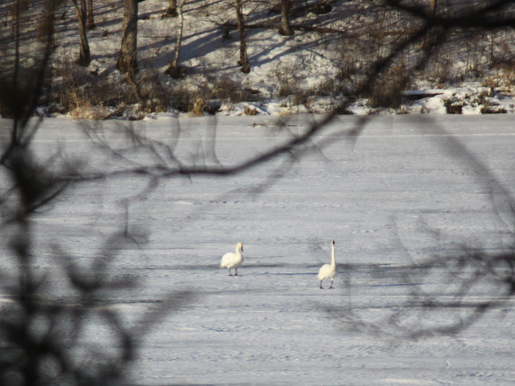 https://plus.google.com/photos/117475008862763984699/albums/6125056325739012241