Light snow falling this afternoon. Just under an inch of new dry fluffy snow. Snow forecasted tonight in to tomorrow with 3-6″ forecasted for Maplelag.(Check out the webcams for snowfall) We are ready to pack and groom out any new snow once an inch or two has fallen. We have had recent cold days and mornings with the cold temps over the weekend near 0 on Friday. The temps have been good for setting up ice on the ponds, sloughs and lakes and freezing down the ski trails.  Little Sugarbush lake, lake Maplelag is next two, mostly froze over on November 22nd and than completely froze over on the 26th.
The coverage of snow we have on the trails survived the warmer weather earlier in the week. The coverage is thin but the hard and crusty snow layer making for a good base for the next snowfall. It won't take much to have good early season skiing. We need 2-3″ additional snow to officially open the trails for safe skiing. We have been skiing a bit on the trails, mainly throwing off branches, deadfall etc.
We had 2-3″ of snow Thursday last week. We did our first formal grooming on Friday, combing and smoothing out Skaters Waltz, Sukkerbusk and Suicide hill.  The main purpose of grooming was to help set frost in the ground in these trails since the ground was not frozen yet and try to preserve the snow on these select trails during warm weather. It helped!  We did have a few skiers out "rock skiing" early on, making way to Suicide Hill which has the best coverage on the trails.
Overall the trails are in fantastic shape, thanks to a mild and mostly dry fall which allowed us to clear the trails up until the most recent snow. The formal mowing was finished the middle of September but since then we have been clearing leaves and deadfall of most of the entire trail system, except for the AMA sections.
We had a beautiful fall of color with some fantastic scenes in the forest. Photos of the fall color can be found on the fall color page or Facebook page.
The Twin Lakes mountain bike loop is now open for fat biking this winter. Latest report click here. 
https://plus.google.com/photos/117475008862763984699/albums/6222255047363133825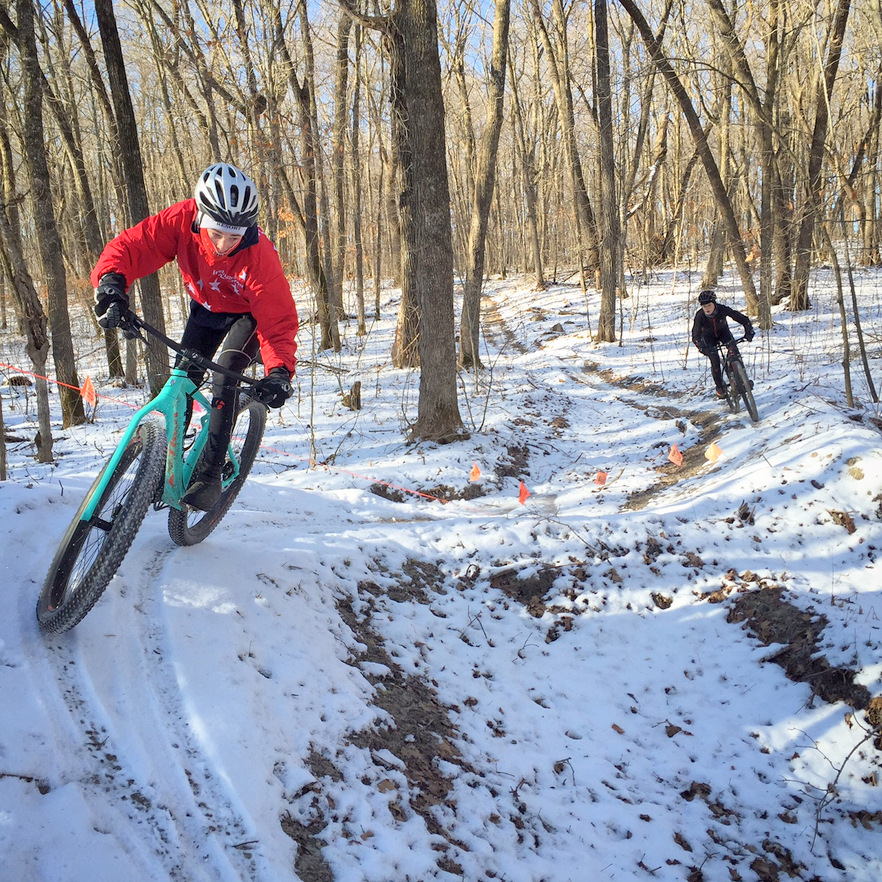 https://plus.google.com/photos/117475008862763984699/albums/6221165223415467233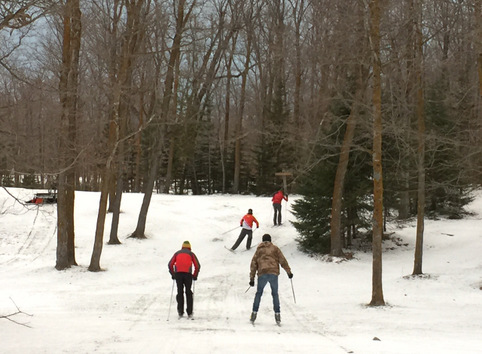 https://plus.google.com/photos/117475008862763984699/albums/6219661487400169457
https://plus.google.com/photos/117475008862763984699/albums/6219336686782445985