Crisp and sunny for Tuesday. Grooming this morning on Roy's Run and select inner trails. Great day of skiing on tap!  Two inches of super fluff snow Sunday night and light snow falling Monday morning resulting in another inch for a total of 3″ of new snow the past 24 hours.  Very very light but making for fun fluff busting  for Presidents day skiing. Monday morning grooming: Skate trails as well as new track cut on Sap Run, Sukkerbusk, Twin Lakes, Wavy Gravy, North Loup and Rootin Tootin.
A great Presidents weekend of skiing. Very good reports from the trails (thanks to everyone who has submitted reports to skinnyski) and despite cooler temps on Saturday, trails seeing solid skier traffic over the long weekend.
Just under 5″ of new snow the past five days. Conditions are fresh snow on top of hard, compacted base of 3-5″ Snow depth in the woods is 5-8″. Total snowfall since January 1st is 14″. Around 50km tracked for classic, 15km groomed skate. Sections of trail in the AMA area will not be groomed this year. Areas of thin cover and rough in the marshy crossings. Check the trail report board in the main lodge for the latest trail information.
Yes, the trails are open! We have been grooming and skiing since January 1st. We groomed and skied over 20 days in November and December. Trail fee for non-lodging guests is $15. Ski rental is $15 daily. Hours in the rental shop are 9am to 4pm. The trails are open during daylight hours and in the evening (headlamp or moonlight skiing). Lunch available for sale during the midweek. Contact us for reservations.
https://plus.google.com/photos/117475008862763984699/albums/6116684039730044177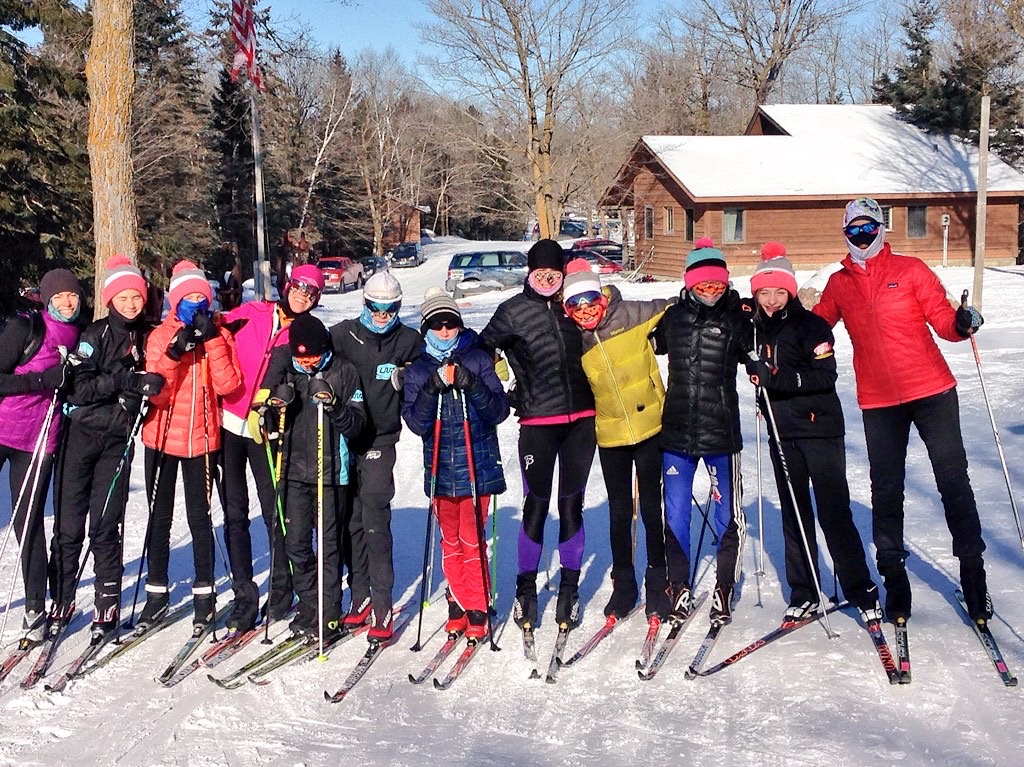 https://plus.google.com/photos/117475008862763984699/albums/6115575422403871633
https://plus.google.com/photos/117475008862763984699/albums/6115089881492243905