The coverage on the trails holding out great today with temps holding steady around 30-32. Beautiful morning with trees flocked with frost. Ski patrol early afternoon found good coverage and very nice early season on Skaters Waltz. Hard to get off the trail!! Conditions the best they have been all year! North Loup was also skied. Found a bit more fresh frost on top of the most recent groom on North Loup but also a few more rough spots. We have been working on Skaters Waltz this week, building up the base as much as possible, focusing on the south facing hills. Skaters Waltz to be groomed early evening, pressing the fallen frost and in effort to firm up the base as much as possible.
We have been working on a 4km loop which is mostly Skaters Waltz in anticipation of the DL Invite ski meet on Tuesday and the upcoming ski camp next weekend. We will make a decision on the DL Invite on Sunday night.
Forecasted temp on Saturday and Sunday look a little cooler than originally forecasted. However, we will still have the trails closed Saturday and Sunday to preserve the base as much as possible before it cools down again and hopefully fresh snow!! We are planning on opening the trails again Monday morning. Unfortunately we had to cancel the first ski camp this weekend because of warmer temps forecasted and vulnerable base to high volume of ski traffic.
Bottom line, there is good coverage on all the trails with 2-4″ of snow depth/base. If we can get through Saturday and Sunday okay and freeze the base down again, there should be a solid base for the next snowfall. Like always, we will be updating daily. Think Snow!!
https://plus.google.com/photos/117475008862763984699/albums/6092086179036024737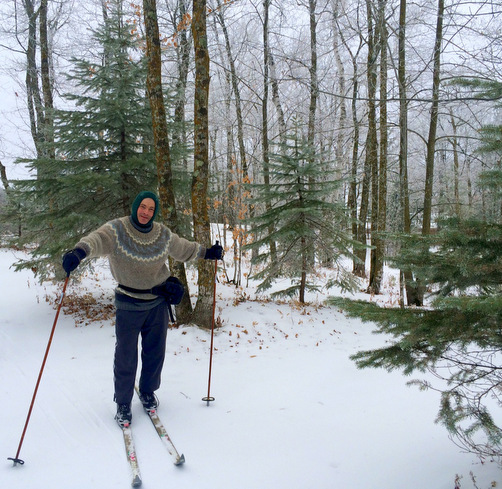 https://plus.google.com/photos/117475008862763984699/albums/6090932548800990193