Winter wonderland conditions! Around 4″ of dense snow Monday night. Light snow falling Wednesday as well. All the trails have been groomed the past two days.  Conditions a bit soft but no complaints as the new snow is making for some very nice skiing and lot of smiling happy skiers! Touch up grooming daily through the week and conditions for the Lotvola Cup should be excellent. We are grooming with the Pisten Bully now on select trails which helps set up the trails quicker and levels the deck nicely.
The trails will be open this weekend to skiing even with the ski and bike events scheduled. If you are on the trails during the events, just be aware of the skiers on Saturday and bikers on Sunday. The bike race will only use very short portions of the ski trails, North Loup and last half of Rootin Tootin but still open for skiing. The bike event should be finished by noon on Sunday. There will be plenty of parking. With 64km of trails, there are plenty of trails and skiing on the outer trails  and you will probably not see anyone else. The Lotvola Cup course follows Twin Lakes, Sukkerbusk, Bullhead and Sap Run. Again, all trails will be open for skiing the entire weekend.
Tuesday afternoon Jens packed out the lake for Lotvola cup start and we moved snow from the edge of the lake to the shore as the lake levels has dropped around 3 feet since the high point last summer.
https://picasaweb.google.com/117475008862763984699/February21stTrailReportPhotos02?authkey=Gv1sRgCIOxh-b5spfHBA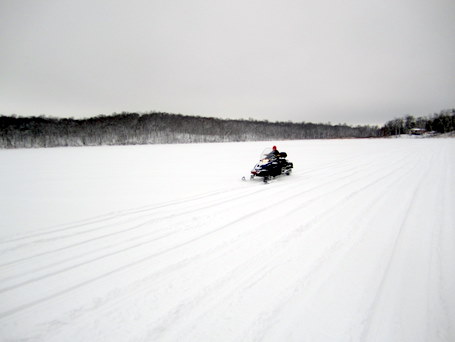 Packing out the start area. We will comb and than set track Friday night.