Temps warming up after a cold week which saw lowest temp at -5. Cold weather has set frost deep into the ground and made good ice on the lakes, sloughs and ponds. This week we packed around 5km of trail (Sap Run and early season loop) after a few dustings of snow. We still need 2-3″ of snow before we can open for skiing but packing the snow on the early season loop now makes it easier to open after additional snow.
Little Sugarbush lake, lake Maplelag is next to, froze over completely on November 7th. This is one of the earliest dates on record it has frozen over. Setting frost deep into the ground will be good for the first snowfalls.
The trails are now closed to the public until November 18th in respect to local landowners deer hunting. This includes the mountain bike trails a well. Winter riding season will open November 18th as well, weather permitting.
We had a great end to fall trail clearing until the cold weather moved in. Overall the trails are in good shape and ready for snow. We will continue with fall grooming right up until the snow accumulates enough to groom. Clearing the leaves and having a clean and smooth surface as possible allows the ground to freeze up sooner and open select trails on minimum snow for early season skiing. With dense snow, we can open select trails on just 3-4″ of snow for early season skiing.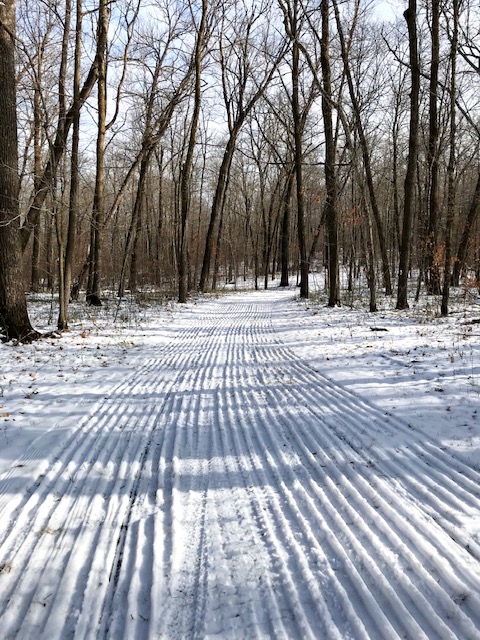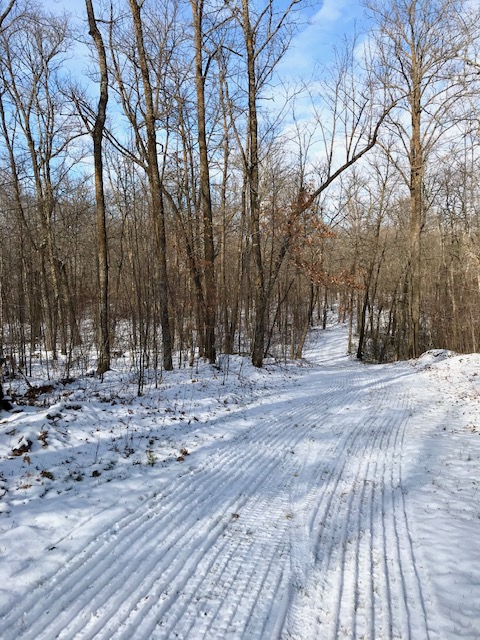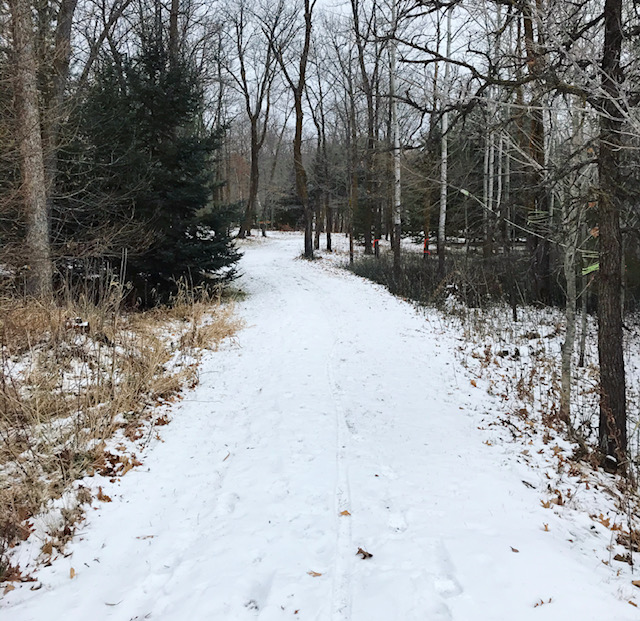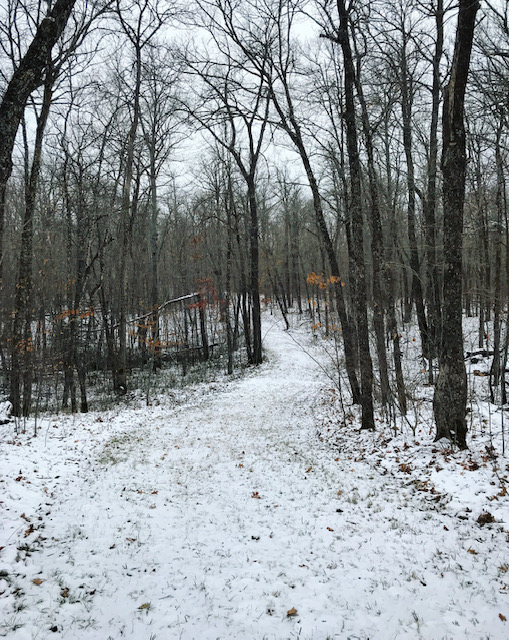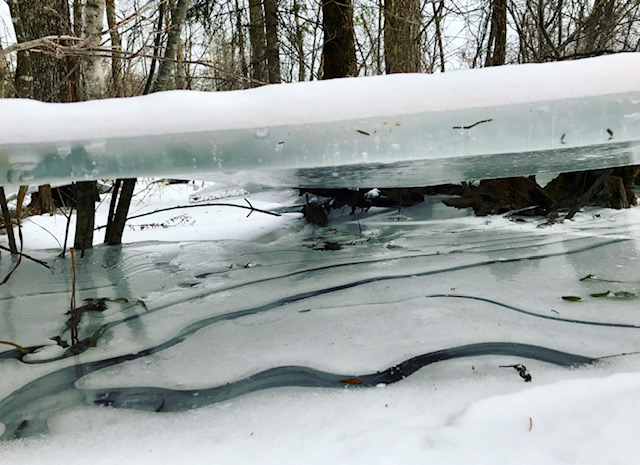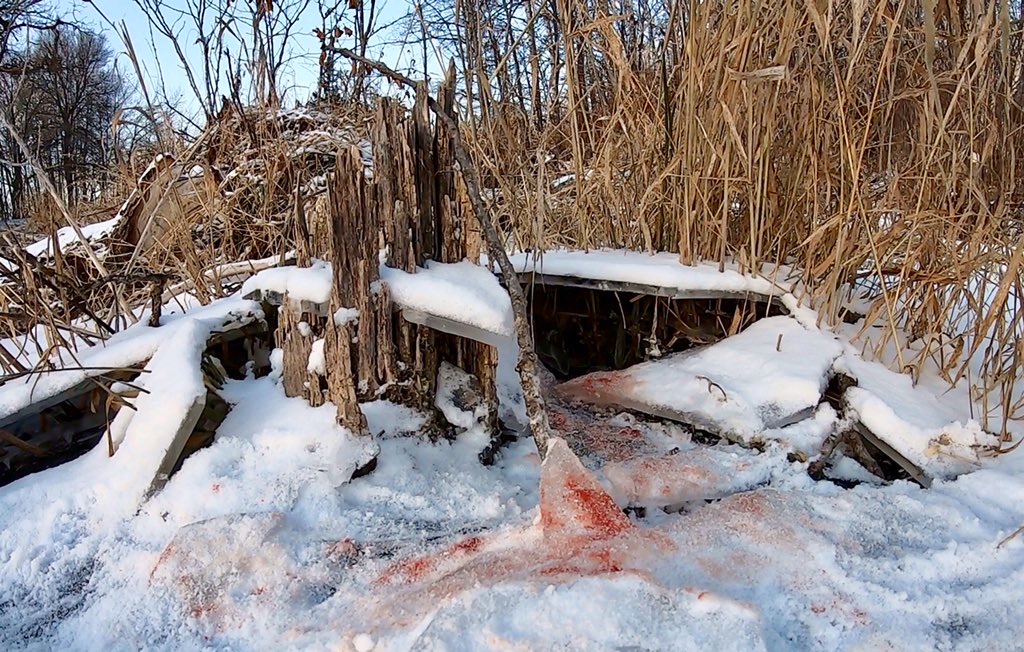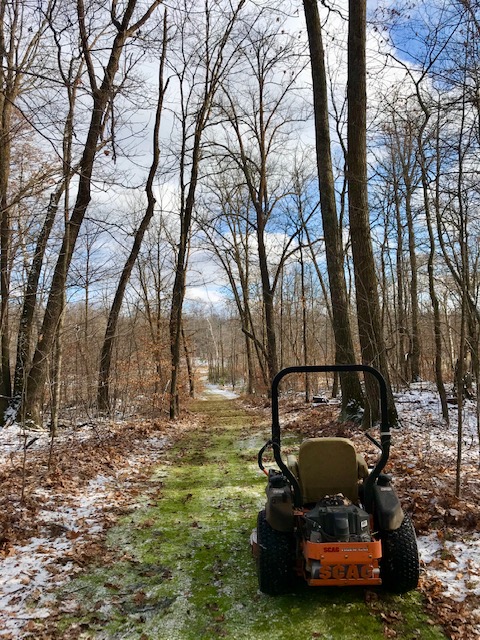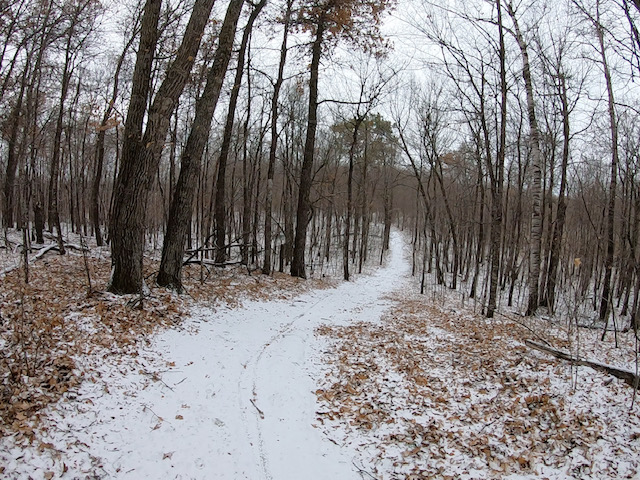 Around 5-6″ of snow accumulating on the trails from a storm October 11th and 12th. We groomed an out and back segment for the first grooming of the year. We were able to ski a few days and good to see a few other folks out enjoying. This is one day later than last year in October when we had snow enough to groom and ski.
Earlier this fall we did cat work on Mother Hen, making a new return and also made a new return on Wavy Gravy trail. We are excited to have Mother Hen back on the grooming plan for this coming winter season!
Other trail work includes cleaning deadfall along the side of the trails and cutting firewood for next season for the wood burning stoves at Maplelag. We also planted nearly a 1000 trees earlier this year.