Another nice day of skiing for early April. Fast fresh cord for the morning before getting a bit softer in the afternoon with warmer temps compared to previous two days.  We have been grooming a 8km loop for skate skiing after 12″ of snow earlier in the week. The snow did get a bit softer and slower mid afternoon but a application of a structure tool (see photos below) and the right wax, fine skiing all day!! The loop was groomed Friday night and should be some very nice skiing Saturday morning before 11am. We will not be grooming the loop again but Sunday morning should still be some good skiing for early April. No tracks set and no charge to use the trails. The trails will be closed after this weekend.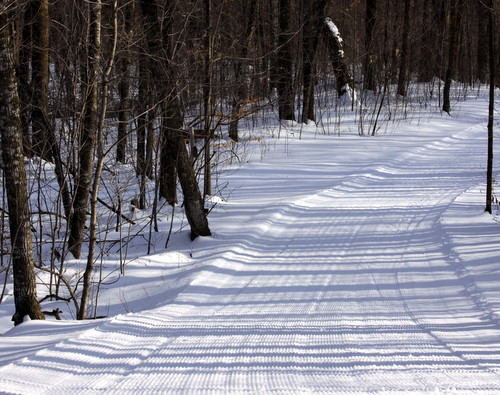 Photos below from Thursday early afternoon.
Album not found or account is not authorized.