With deer hunting season now ending, the mountain bike trails will be open for fat biking until more snow. We are hoping to maintain around 10km of trail for fat biking during the winter months. 
A great weekend on the mountain bike trails with the 24th running of the Laddies Loppet mountain bike race. Thanks to everyone who came and participated, sponsored, volunteered, and helped make it another great weekend. Coverage from Sunday and  coverage from Saturday's racing on skinnyski.com
The current loop being maintained, rated intermediate to advanced (Sport/Comp/Expert), is around 9 miles.   The sections of singletrack on the main loop branch off the ski trail to adjust desired loop accordingly. Follow citizen signs to get directly back to lodge. The west loop or Twin Lakes singletrack is 100% intermediate to advanced singletrack and is 3 miles in length (part of the 9 mile loop) this loop can be accessed off the driveway by the wooden bridge. The sport comp expert loop is around 9 miles and features over 1200 ft of climbing on the lap. The KidsComp/ citizen loop is just under 3 miles.
The Sport/Comp/Expert loop starts lakeside by the Northern Pacific building adjacent to the Lucky's Loype ski trail near the lakeside.  The advanced loop can also be accessed by starting left on Skaters Waltz to bypass the lakeside section. Please note that the section of trail that follow Bullhead bay is closed for riding. This section is marked off.  The majority of the Maplelag trail system runs on our property. We are riders and racers that hand built all the trail with help from other riders and racers. We maintain the trails privately with no funding or assistance but we are glad to share our dirt!  Please contact us at maplelag@arvig.net if you plan to ride or call 218-375-4466 if any questions on conditions or riding. Thanks and Enjoy!
Keep the wheels moving!!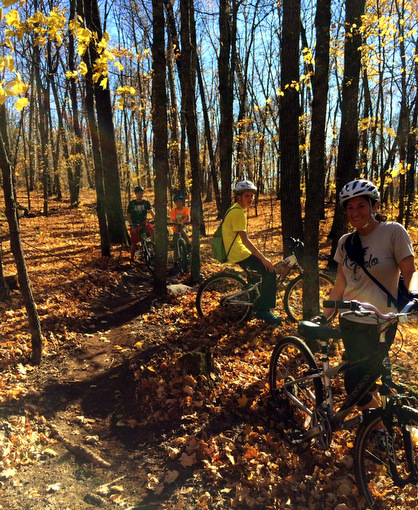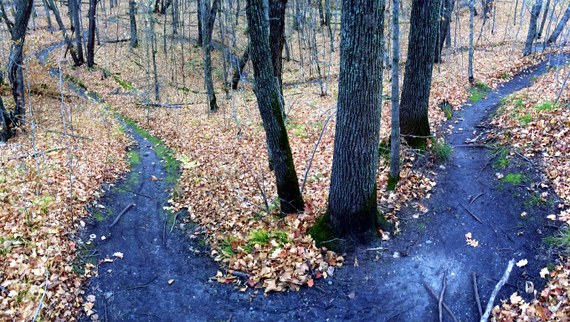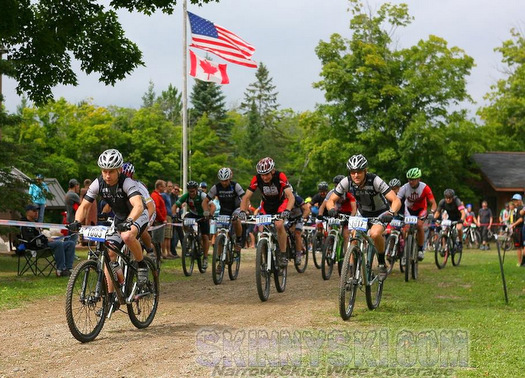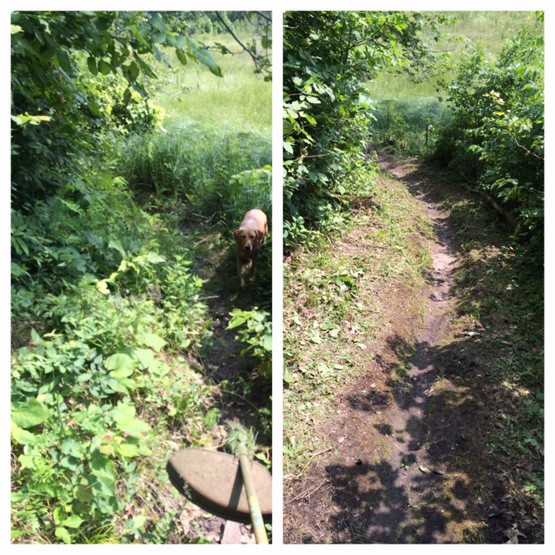 Work on new mtb singletrack, July 3rd, 2014.