The past week has been significant as we were able to open the trails on November 18th after a week of daily snowfall that resulted in nearly a foot of snow. Subsequent grooming and probably the most track set we've had going into Thanksgiving made for one of the best early seasons ever. It's been great seeing everyone out on the trails and appreciate all the season passes that have been purchased. This past week we also started going through the remains of the fire that destroyed the main lodge on October 10th, 2022.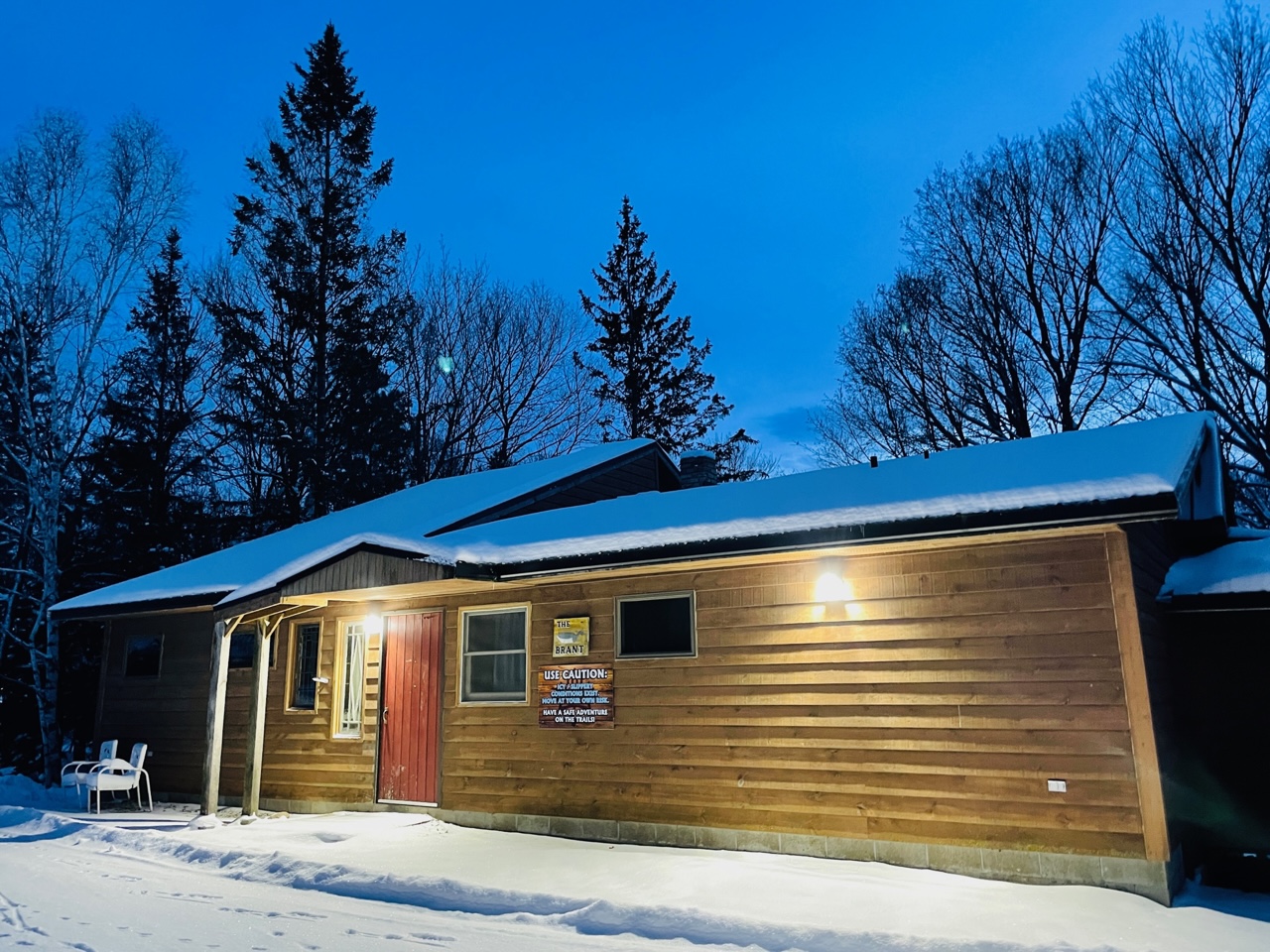 Starting this weekend, November 26th, we will have the Brant cabin for a warming area for day us. There are bathrooms, a living area with table to have snacks and the bedroom on the main level can be used for changing in addition to the bathrooms. Limited parking across from the Brant is available with immediate trail access. There is also parking in the first parking lot with porta potties.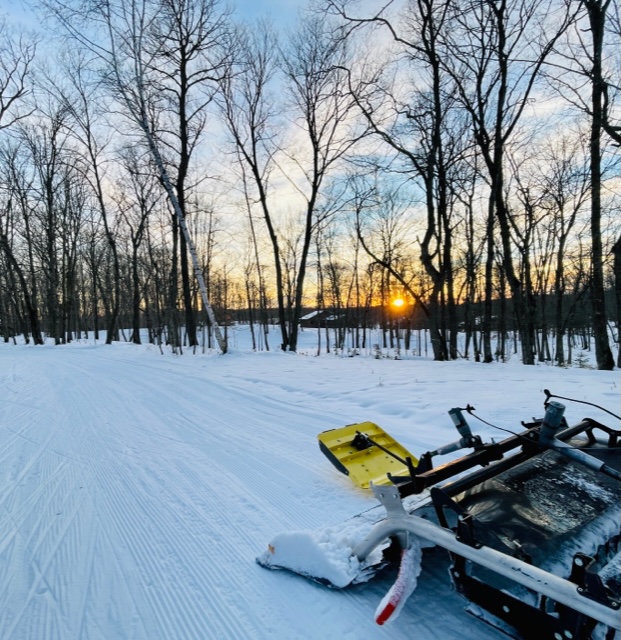 Despite consecutive days of above freezing temps, the trails have remained open. Best skiing conditions found on Sukkerbusk for classic skiing and Skaters Waltz for skate skiing. Full and daily trail reports on the trail report page.
This past week we started cleaning up the lodge site after the fire on October 10th, 2022. One of the builders of the lodge along with his crew, is sorting through the rubble, pulling out any lumber and timbers that did not burn that we had in inventory and also discovering a few signs that are salvageable.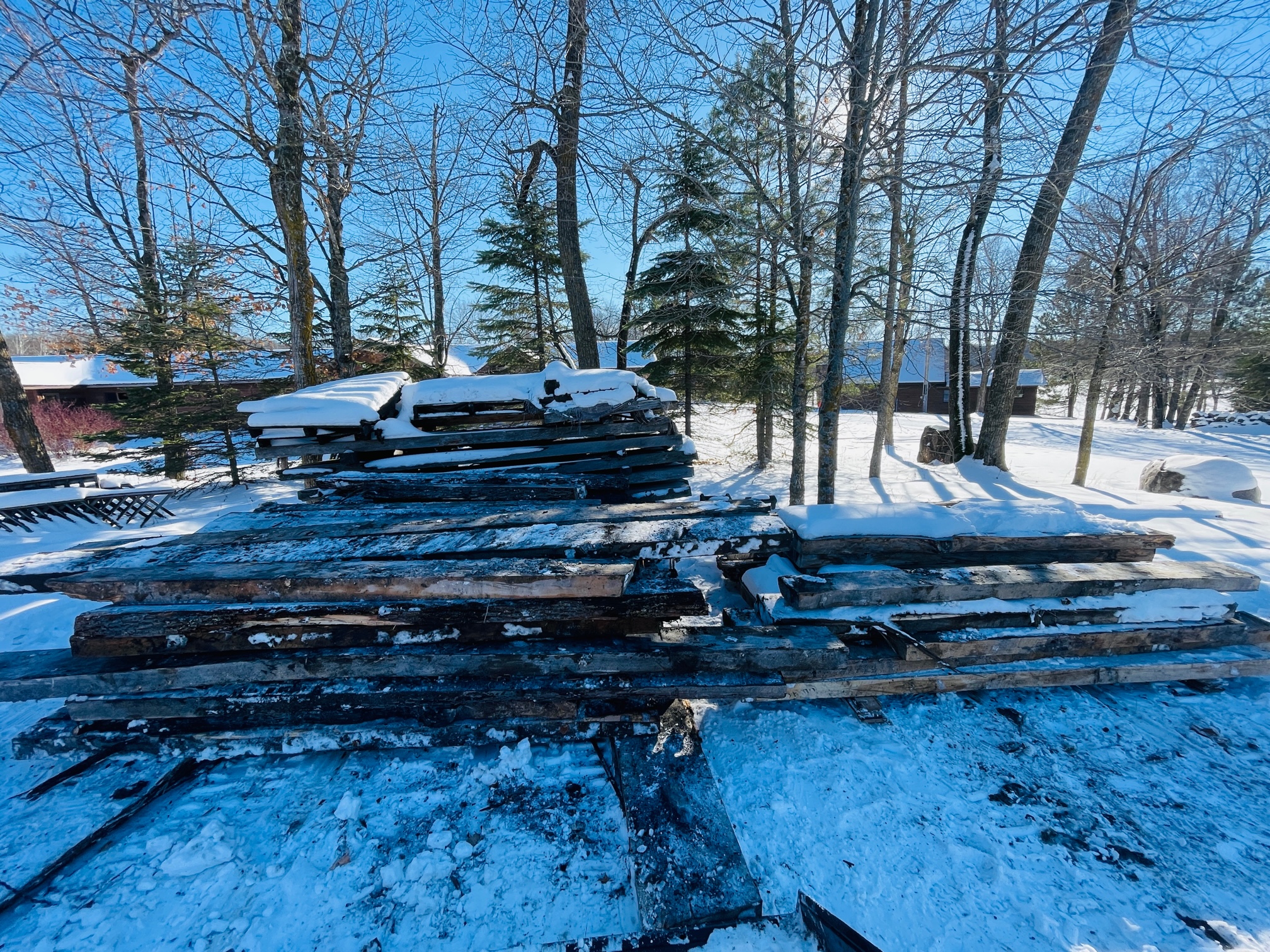 We hope to clear all the debris before the New Year. Once we clear the site, we anticipate better vision for the future.