On Monday October 10th a fire broke out in the main lodge at Maplelag resulting in a total loss of the lodge. Thankfully no one was hurt and we are all safe at Maplelag. We are at a loss for words and completely devastated. As a result of the fire, we are closed for lodging, meals and guest services until further notice. The trails remain open for skiing, fat biking etc.
Many of you have already reached out regarding the deposit. We are deeply touched for those reservations that have donated back the deposit. Thank you so very much. For those that wish to have a deposit returned, we will do that, as soon as we are able. The best way to reach us is through email at maplelag@arvig.net
We want to thank all the fire departments that came and their valiant efforts to keep things in control to prevent further damage to the outlying cabins, as well as all the emergency personnel that assisted and monitored the situation days after.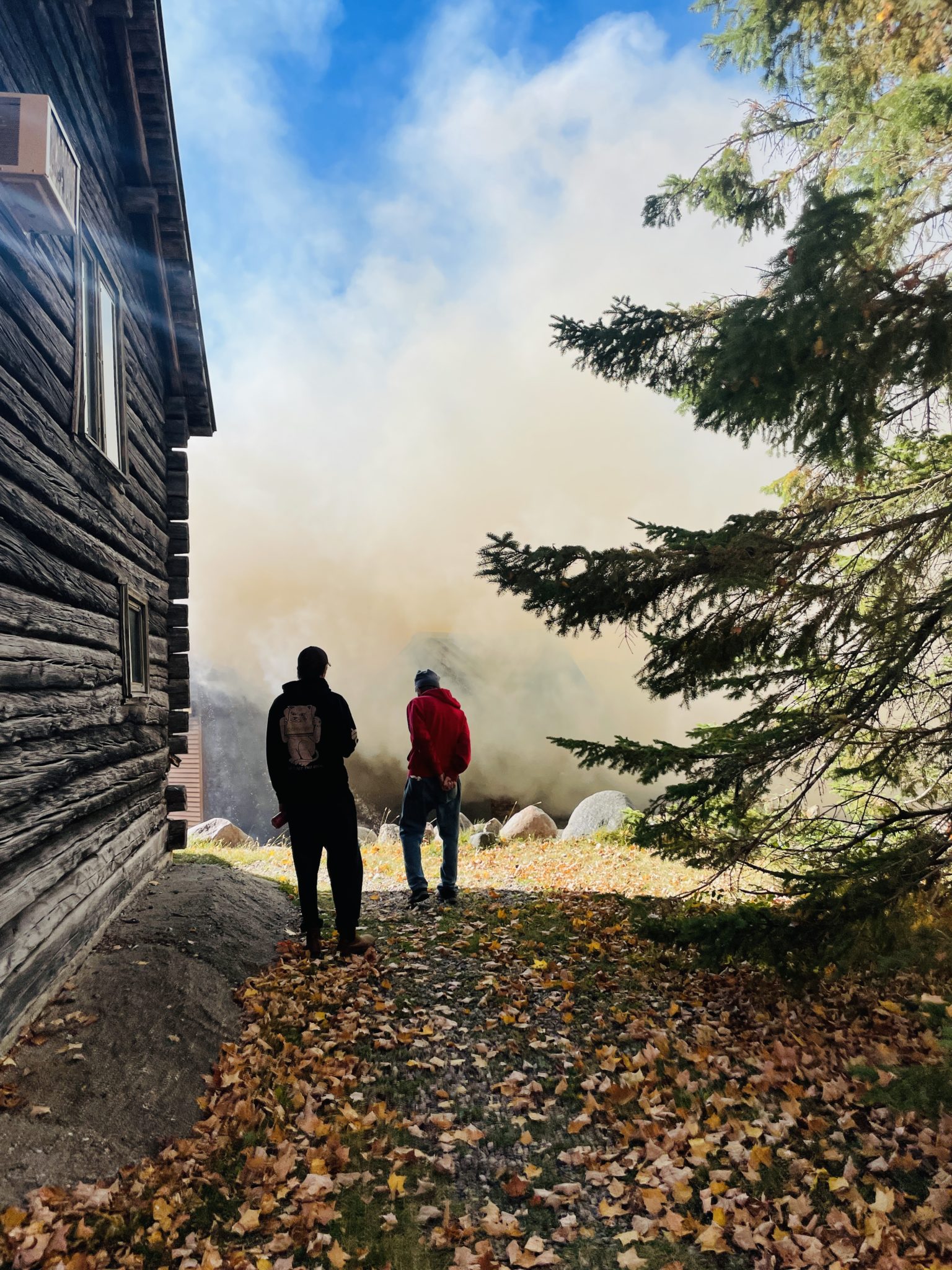 We are touched by local acts of kindness, messages and heartfelt words and offers of financial support. Please keep us in your prayers as we move forward and follow the next steps for Maplelag. To allow the support teams to perform continued tasks and for our privacy and space, please do not enter Maplelag at this time. Thank you.