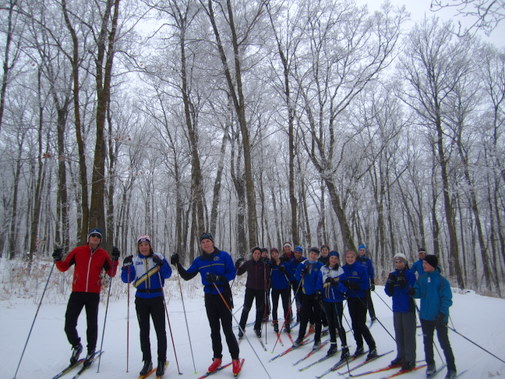 Tuesday we will be hosting the Section 8 Nordic Ski Championships. The skate course will follow Skaters Waltz ski trail, cut over on double green trail to Suicide hill, up Suicide than finish loop on Skaters Waltz. The classic course will start on Sap Run until Mother North Star, take right on Mother North Star and follow until the end of Sap Run.
The above trails will be closed on Tuesday for the racers but all other trails open for overnight guests and day skiers.
Race times and details will be posted once available.
Lunch will be provided for bus drivers, coaches, and race officials.
Lunch will be available for sale in the main lodge for fans and parents.
Rooms will be provided in the basement of the lodge for the teams. We ask the ski teams stay in the lower level and use the outside stairs to access their assigned rooms.
Please no pets. Please do not walk on the ski trails. If you wish to spectate in the woods, please walk on the side of the trail off the trail. Thank you.
We look forward to hosting the races and a great day!