Sunday starting out a bit warmer before chance of snow later today, tonight and Monday morning. Beautiful Saturday morning with early morning sunrise lighting up the east side of the trails nicely. Temps in the single digits overnight setting up the snow enhancement. Good to see folks out on the trail Saturday morning.
Great week on the trails! With no new snow, we worked on building up the base on Skaters Waltz and the start area, farming snow from the rink, court and fields.  We also did some "test" track setting, placing track on most of Sukkerbusk. Ski patrol Friday afternoon found it skiable with a few thin areas but good glide and firm base. Few sections where thin, no track was set. Skaters waltz is skiing very nice for skating with the snow that we have and the shoveling this week.
The trails are open. Recommended to stay on Skaters and Sukkerbusk, trails groomed this week. Twin Lakes has been skiable, few thin spots on the high ridges. Use caution if adventuring to other trails. We have packed other trails but waiting for more snow before grooming additional trails. We are focusing on 20-25km of trail. We have been grooming for over 2 weeks on this 20-25km.
There is no charge to use the trails and be advised the base is thin with some rough areas. Best to use older skis or "rock" skis. With that said, there is some fun skiing to be had if careful! The compacted base is 1-3″, solid and hard after a melt freeze cycle before Thanksgiving weekend. Total snowfall this season has been 8″ of mostly light fluffy snow and snow depth in the woods is around 4″.
There are no services available in the lodge with no ski rental lodging available until the weekend of December 12th-14th. We are working on the flooring in the main lodge, please access the lower level and use wax room and restrooms downstairs.  Just Ski and Think Snow!
https://plus.google.com/photos/117475008862763984699/albums/6089880197658123921
 December 5th Trail Report Photos
https://plus.google.com/photos/117475008862763984699/albums/6089192406056149233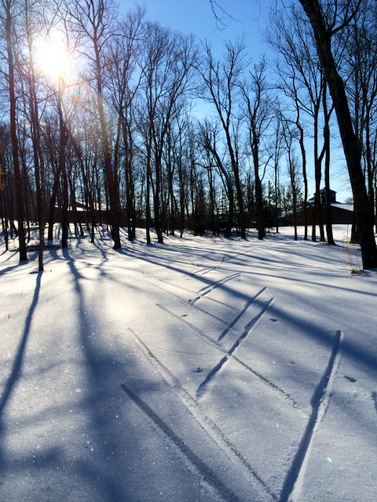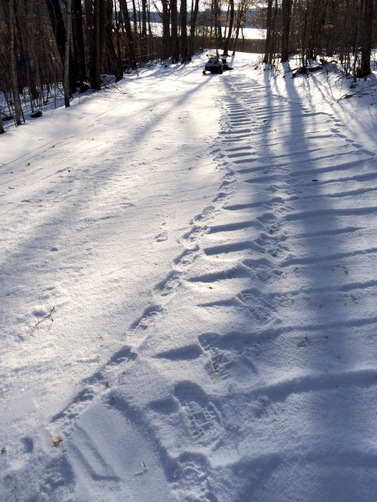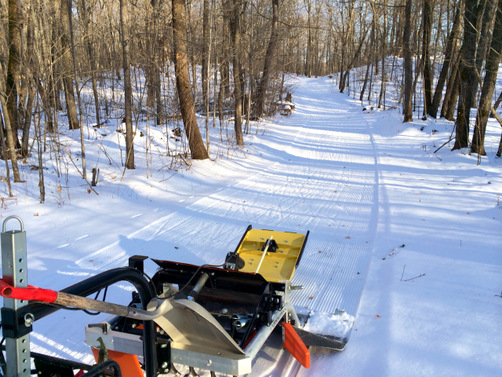 Fat Biking Trail Report Click Here
https://plus.google.com/photos/117475008862763984699/albums/6088374718702797985
https://plus.google.com/photos/117475008862763984699/albums/6088255190326338049
https://plus.google.com/photos/117475008862763984699/albums/6086831112069723121
https://plus.google.com/photos/117475008862763984699/albums/6086109071666091185