Despite the record warmth temps the past few days, we have been able to hang on to a little bit of snow. We are still skiing on some sections  just because we love to ski! The areas hanging on to snow are the north facing sections.  Not great conditions but has been fun nonetheless. Chance of snow the rest of the weekend and the areas that have coverage, will be a nice base for any snow that does fall.  Think Snow!
Riding on the mountain bike trails is done for the year and the last report of the year is posted.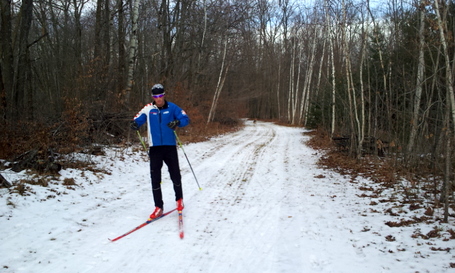 Album not found or account is not authorized.