Around 6-7″ of snow falling Thursday night. Appeared to be more with the wind blowing snow in to the trail and big drifting from snow blowing off the sloughs and open areas. Chance of more snow this evening! We groomed the entire trail system except for Island lake and Bullhead lake trails. Roy's Run was packed only and skier tracked thereafter. Compacted base 6-9″. 57 km tracked for classic only, 15km groomed for skating.  The north end of Bullhead is a bit rough but skiable throughout or take skis off and walk.  All trails are groomed for classic.  Skaters Waltz/ extension Single and Double green, Suicide Hill and North Loup groomed for skating.  There is also a track set on North Loup for classic.
Total snowfall  this season has been 42″.  The trails are open for day skiing and the current fee is $15 to use the trails for the day.  (Maplelag ski reports on skinnyski and link to share ski experience!)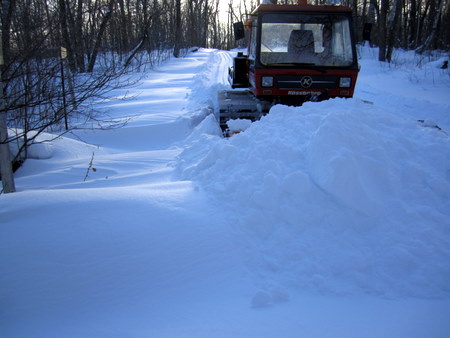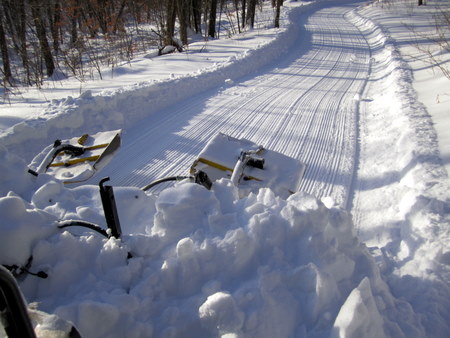 Album not found or account is not authorized.