The trails are now closed for the season.
The snow/sleet that fell Thursday night made for nice skiing on Friday, Saturday and Sunday mornings. Great late season
conditions the end of March and start of April skiing on a corn snow base.
Thanks to everyone who helped make it a great season. The trails are closed until the frost goes out which looks to be 2-3 weeks. A good indicator is when the ice goes off the lake. As of April 5th, there was still 12-16″ of ice on the lake. The mountain bike trails will open when they dry up. Updates will be posted on the Bike report page.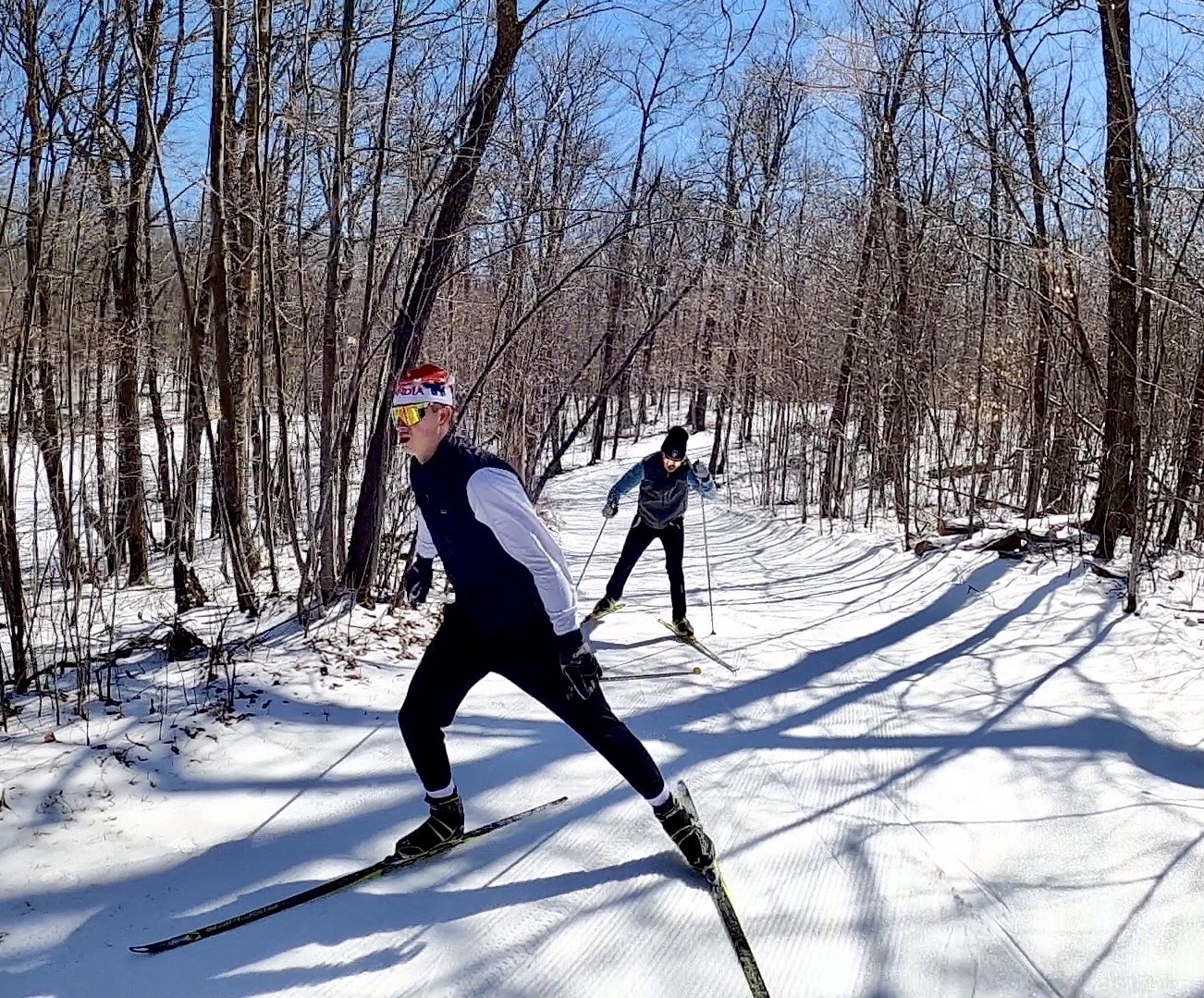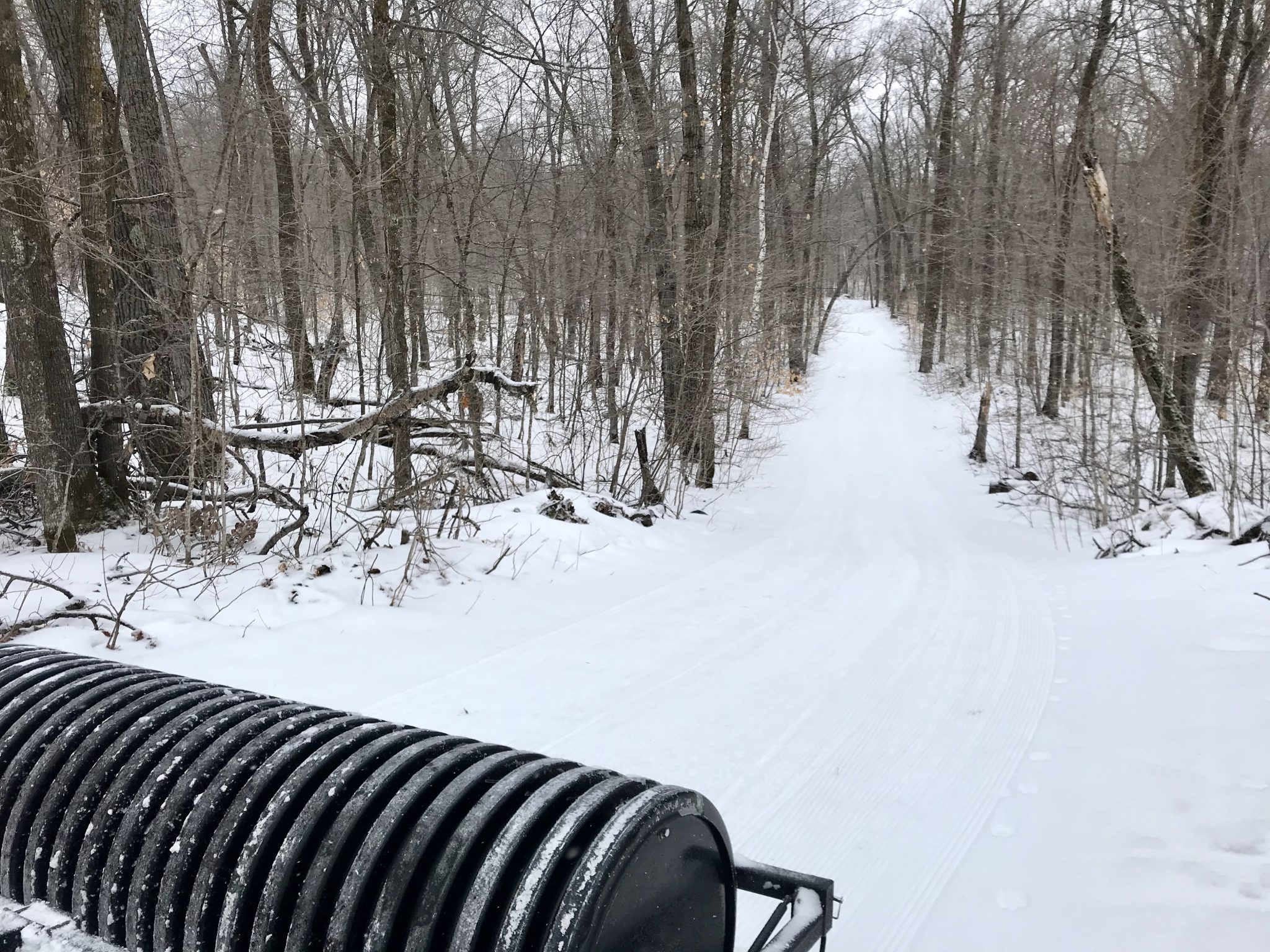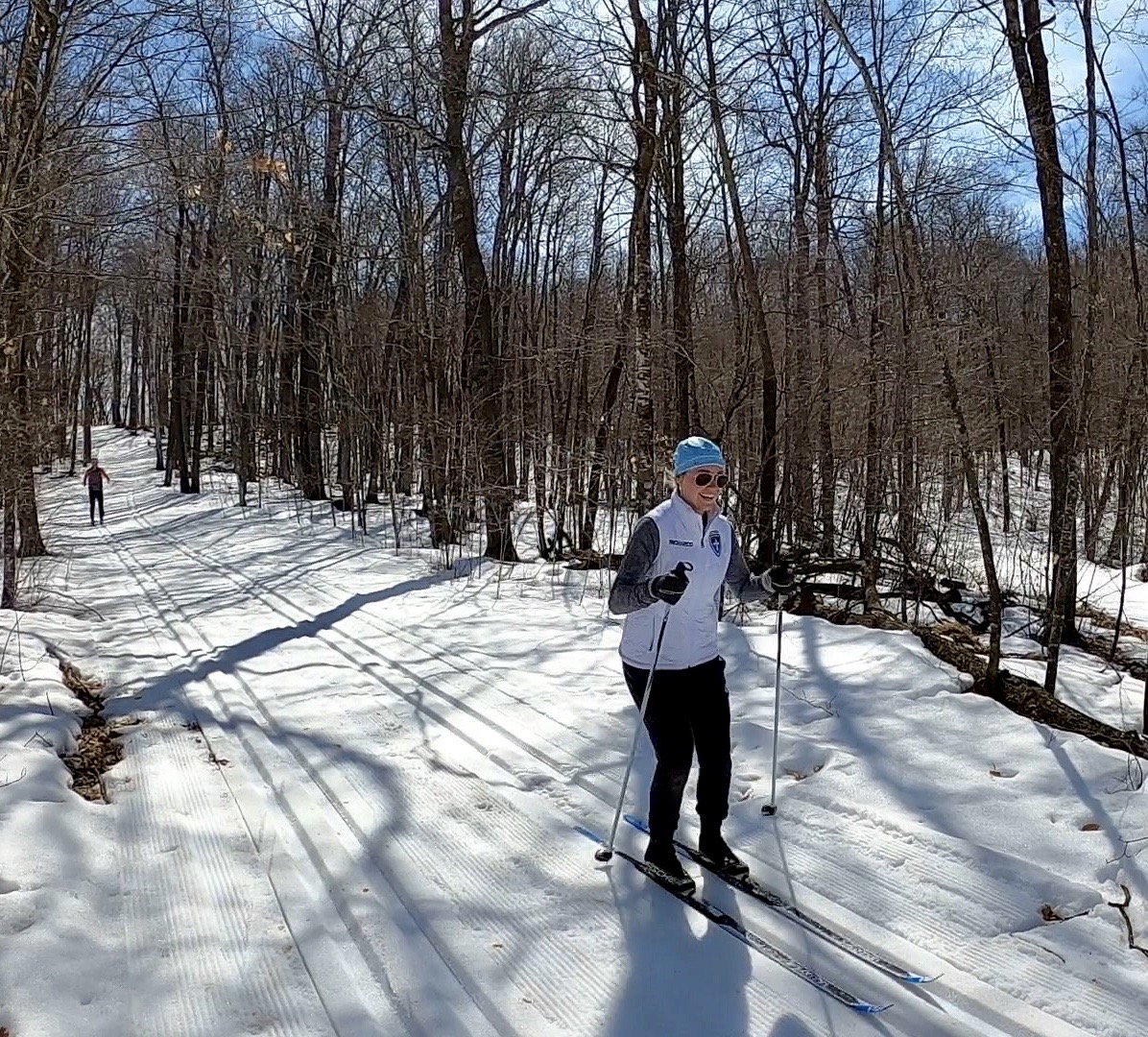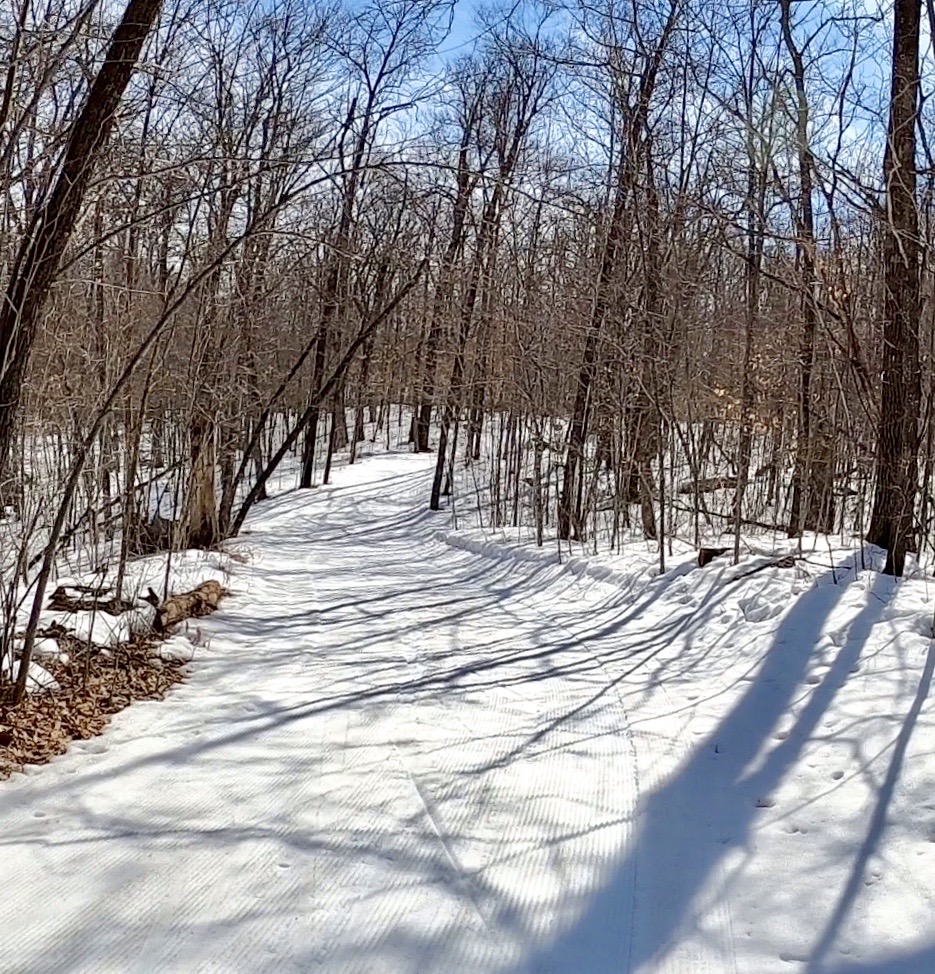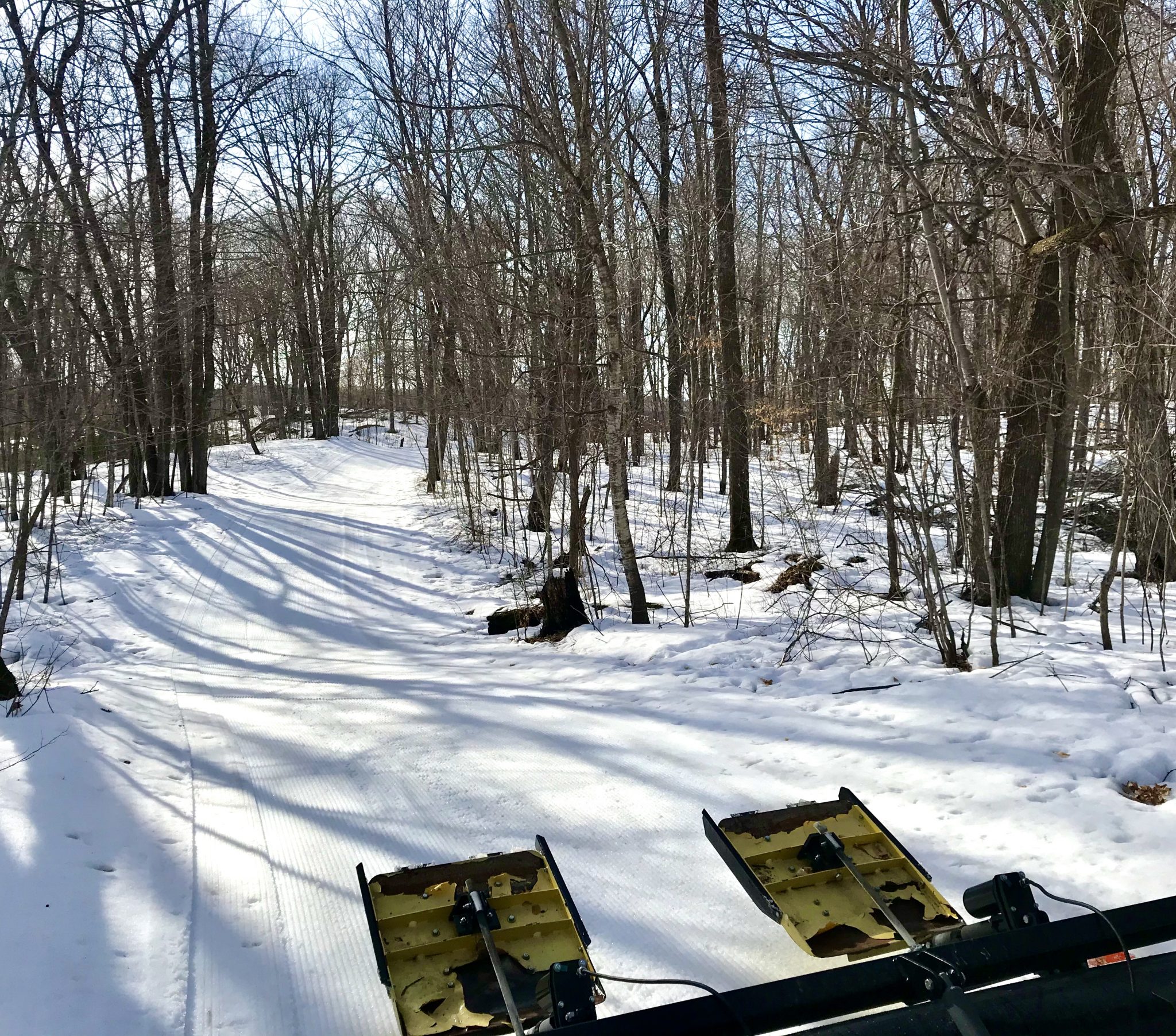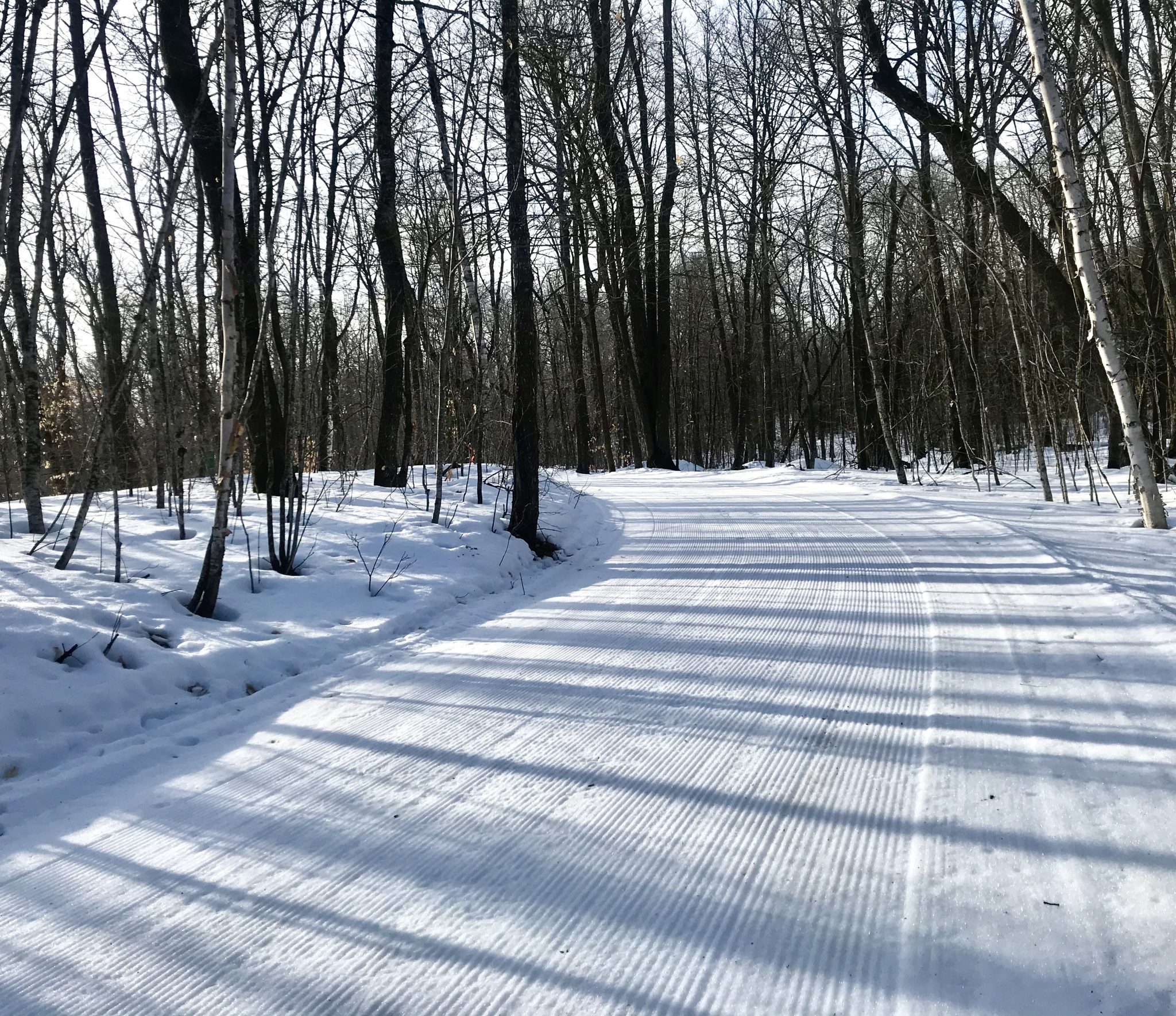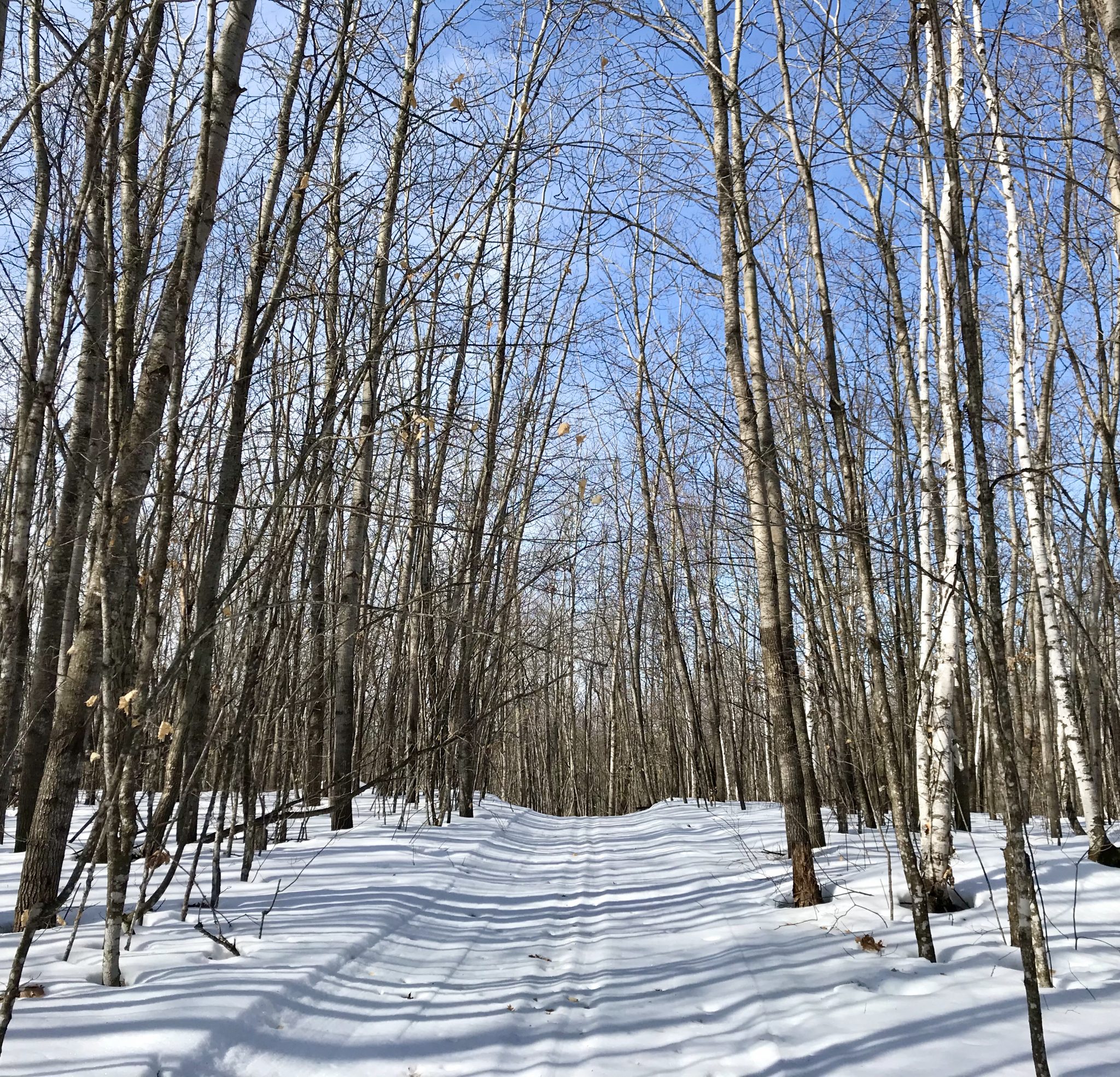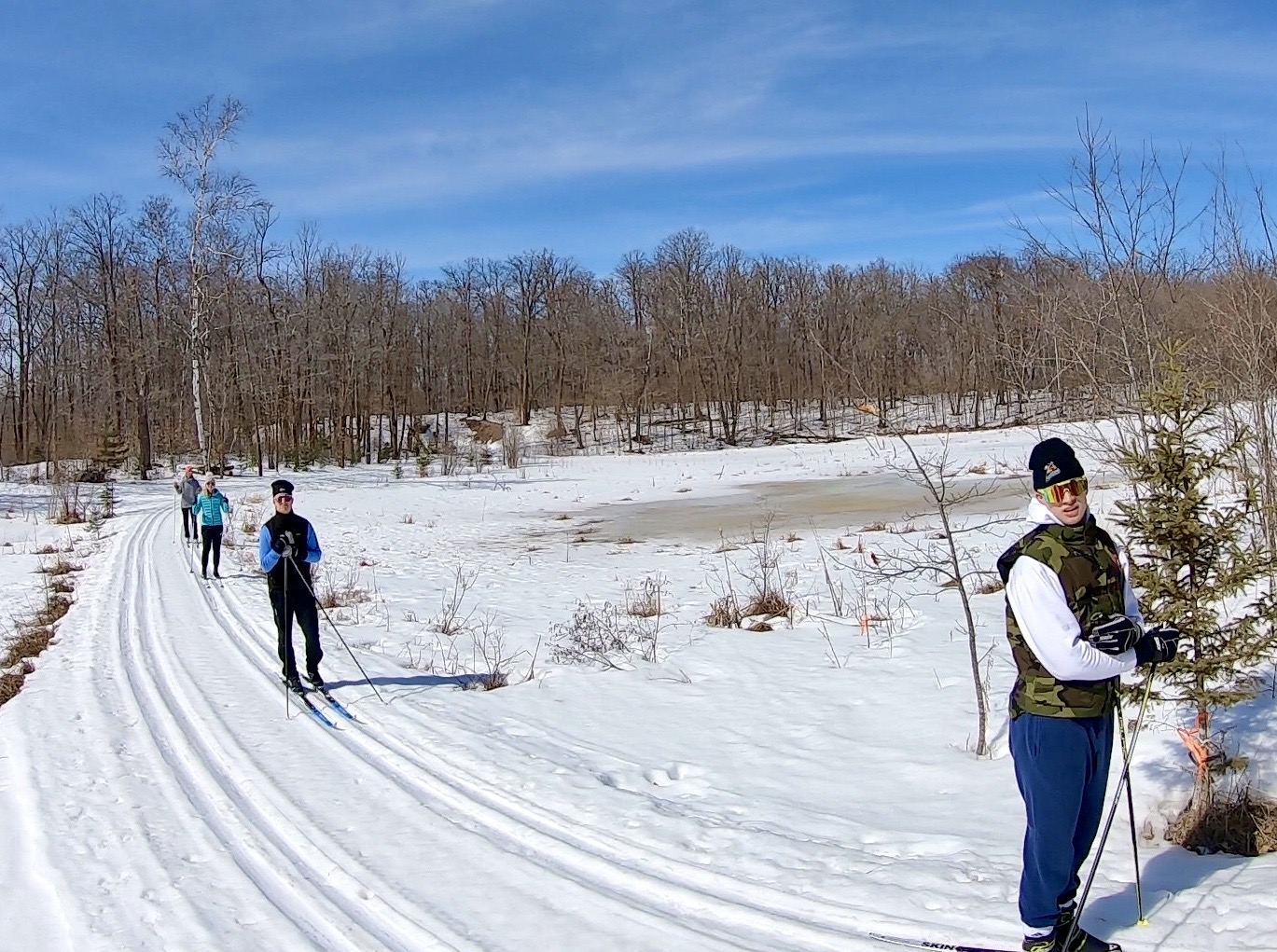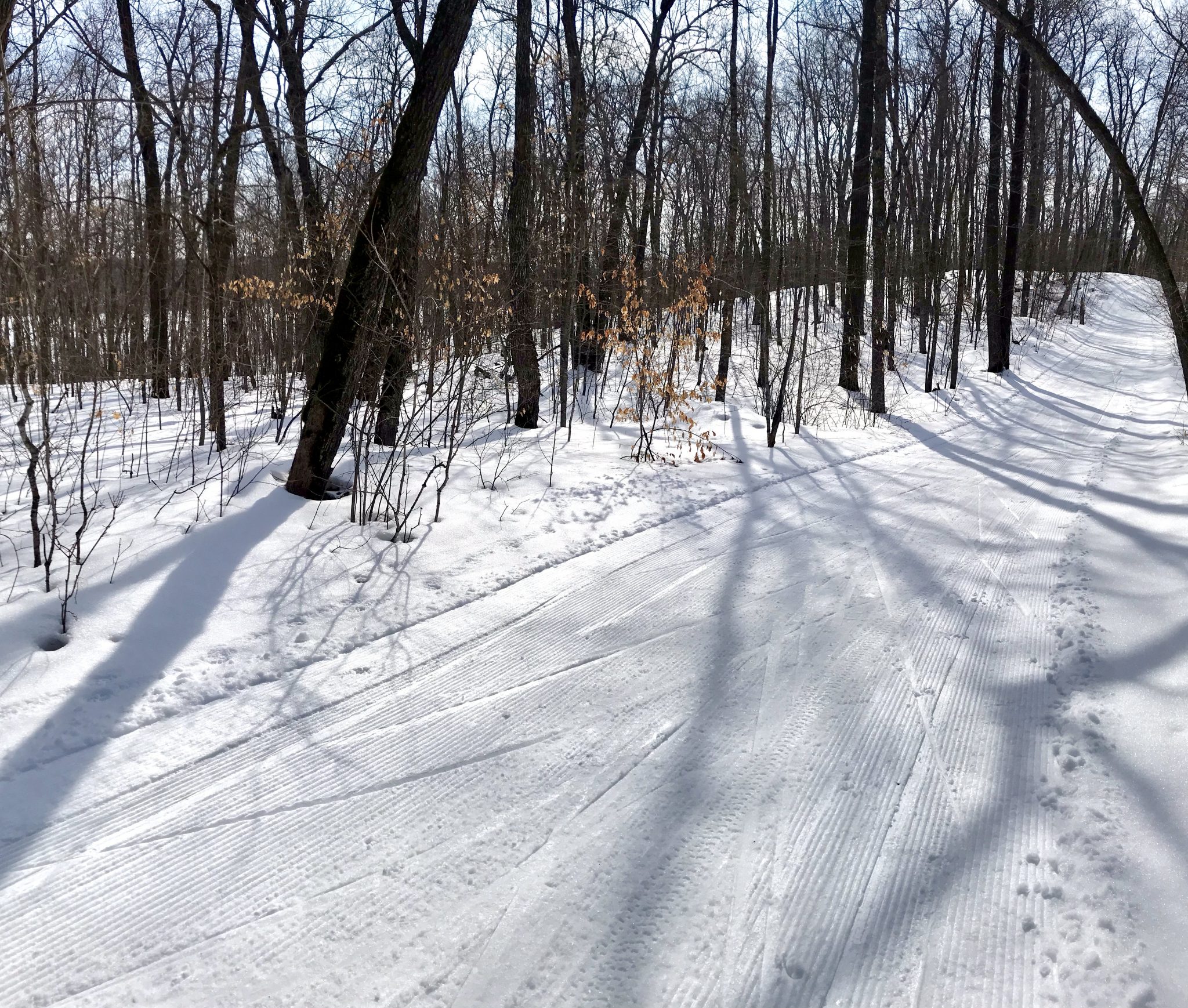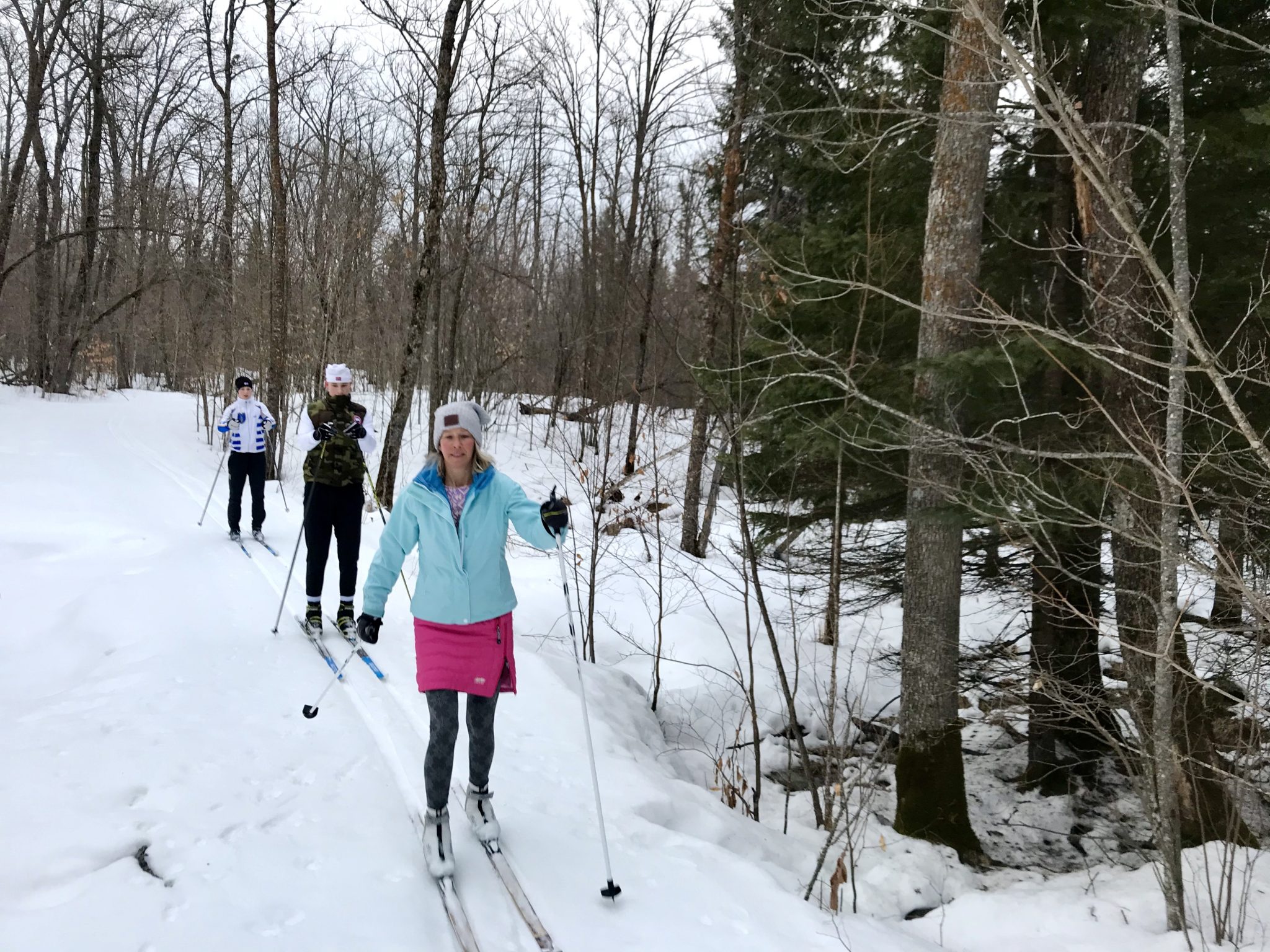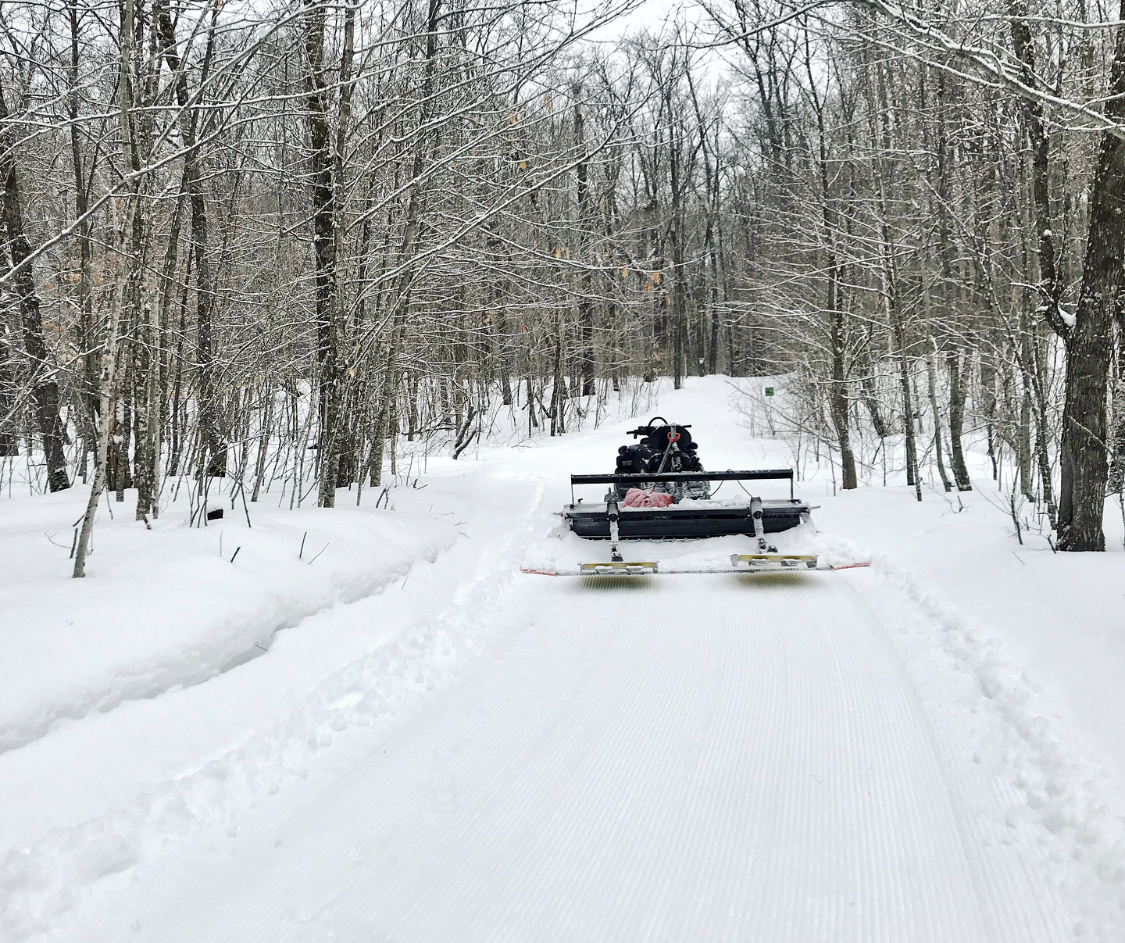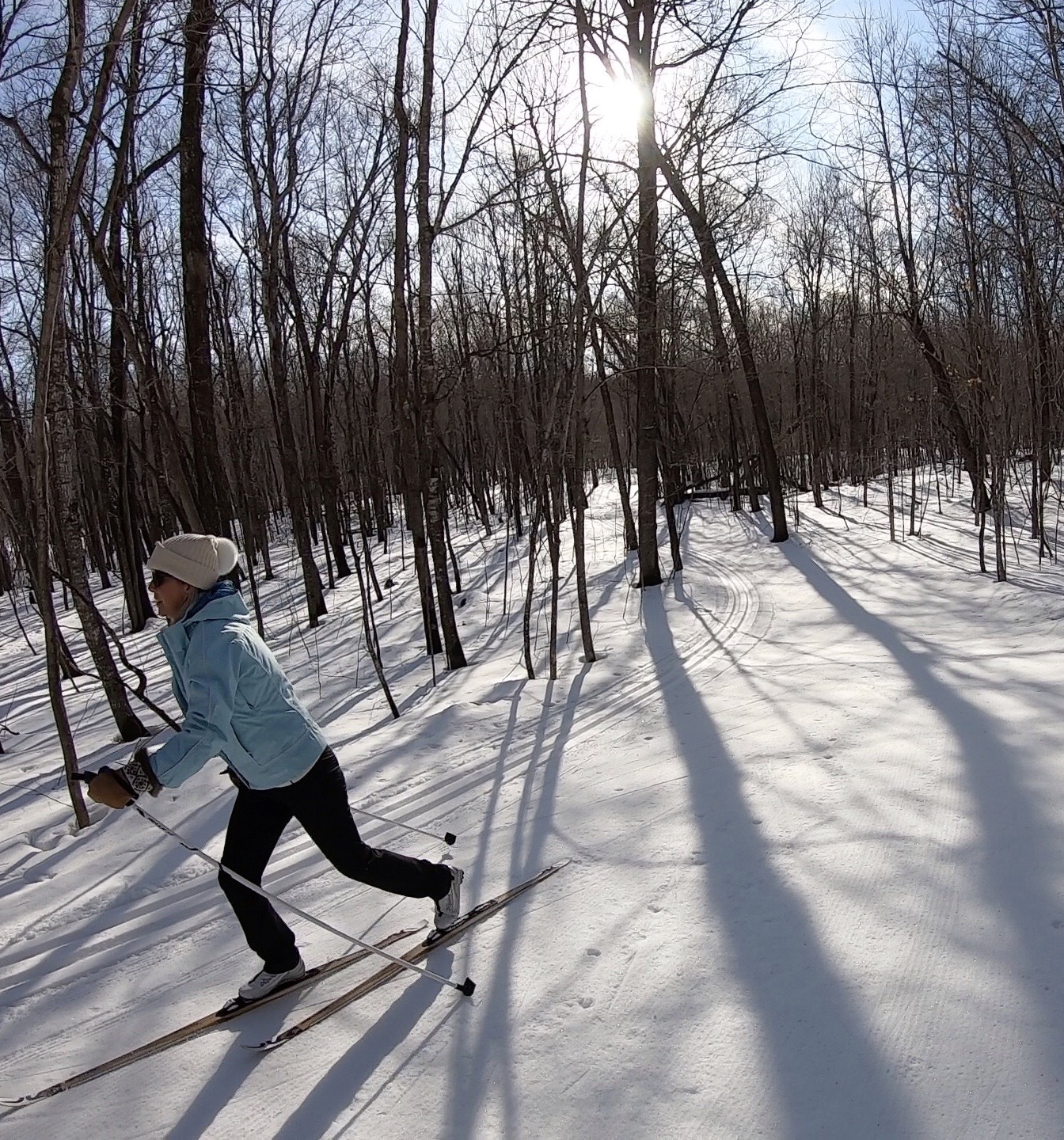 Striding on North Loup, March 20th, 2020