Maplelag — To provide a healthy atmosphere in a safe and welcoming outdoor environment. Offering family oriented outdoor themed experiences that give guests a sense of comfort and belonging, leaving them feeling rejuvenated and relaxed after their stay.
| | | |
| --- | --- | --- |
| "People rarely come to Maplelag only once, and now I understand why" — Pamela Hill Nettleton, Minnesota Monthly | "Maplelag lures its customers with a simple combination: great food, good skiing, camaraderie, and lots of fun" — Will Goddard, Cross Country Skier Magazine | "In the winter, there is no place like Maplelag" — Beth Gauper, MidwestWeekends.Com |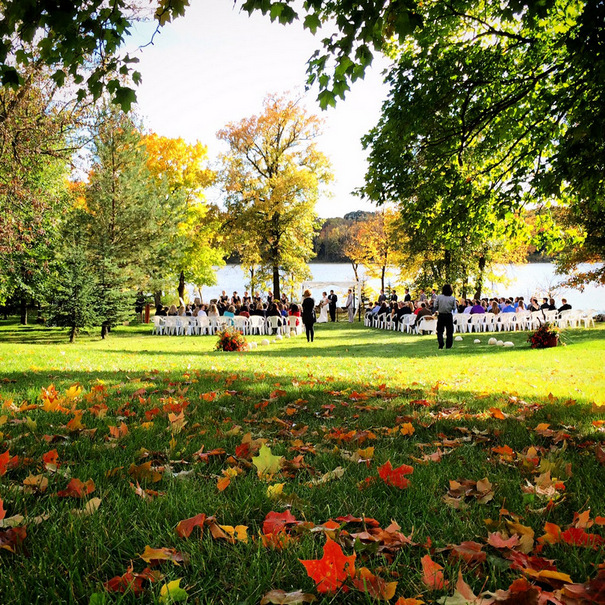 Wedding photos archive on the wedding event page. 
Contact us at maplelag@arvig.net for more information on weddings at Maplelag. Select weekends remain available for 2018.
---
After nearly becoming extinct, the trumpeter swan story has been a huge success in our area and a treat to around Maplelag cruising and passing over the local waters.
---
All meals are home cooked, prepared from scratch. We use only fresh and as many local ingredients as possible, and serve the meals family style. We are able to accommodate all dietary needs with advance notice. Food is something we take very serious at Maplelag!
---