Misty morning as the snow from this past weekend slowly melts off. Looks to be dry this afternoon and on through the weekend which will allow us to resume trail work. Many branches coming down from snow load on the leafy trees we will clear.
Around 5-6″ accumulating on the trails from snow storm Friday night and Saturday morning. We groomed an out and back segment Saturday morning including Suicide Hill. We were able to ski a few days and good to see a few other folks out enjoying. This is one day later than last year in October when we had snow enough to groom and ski.
The snow making for beautiful scenes and we always get excited to see the white stuff even if it delays trail work and creates more trail clearing.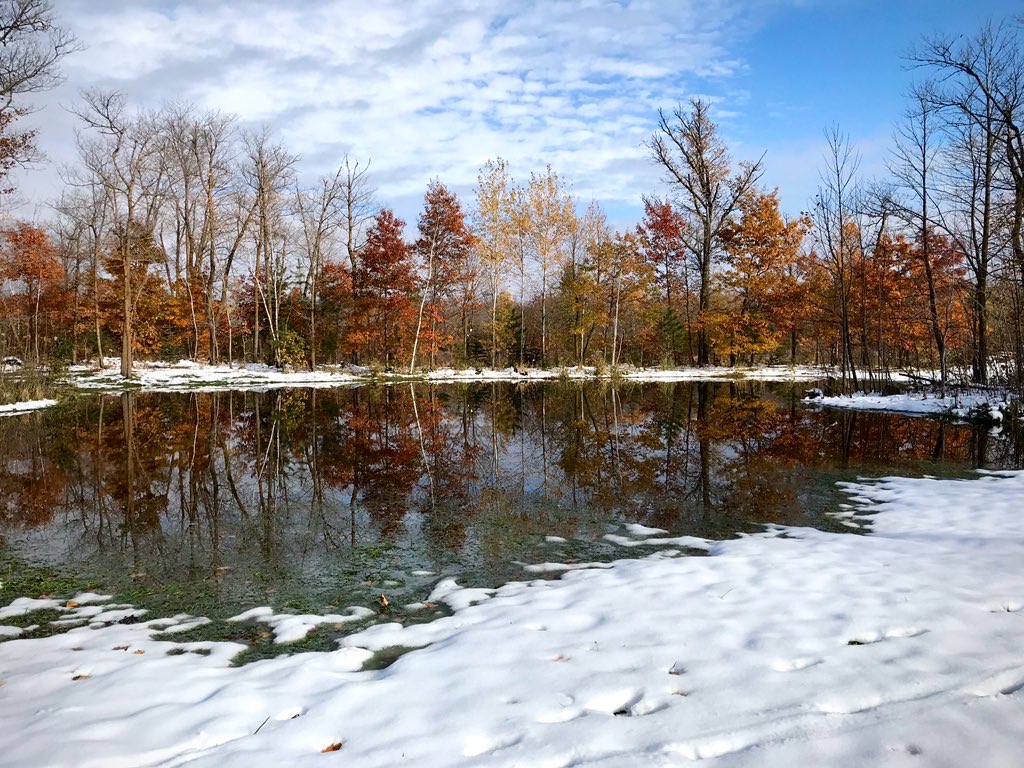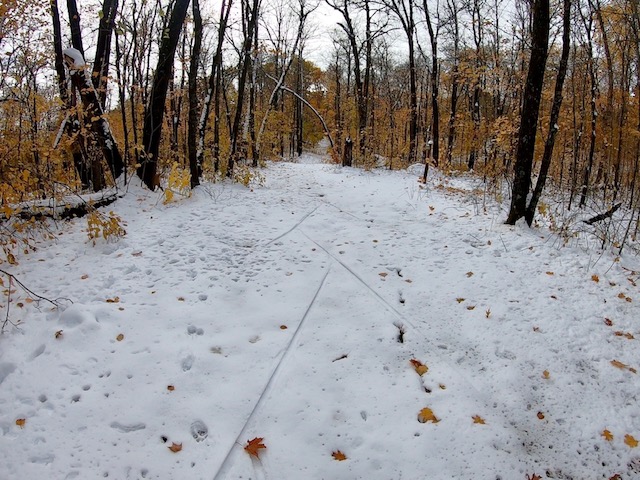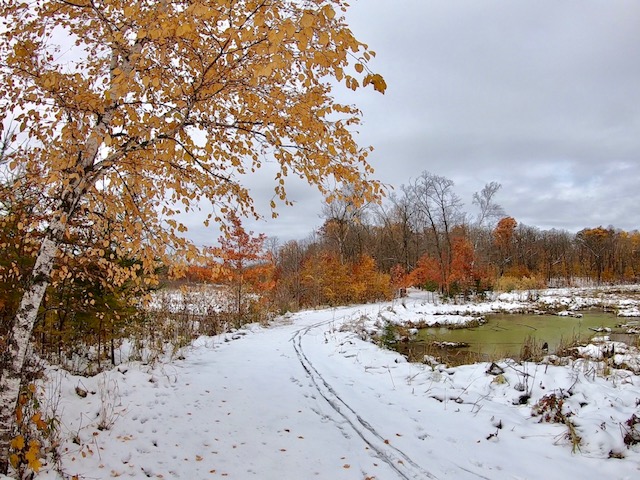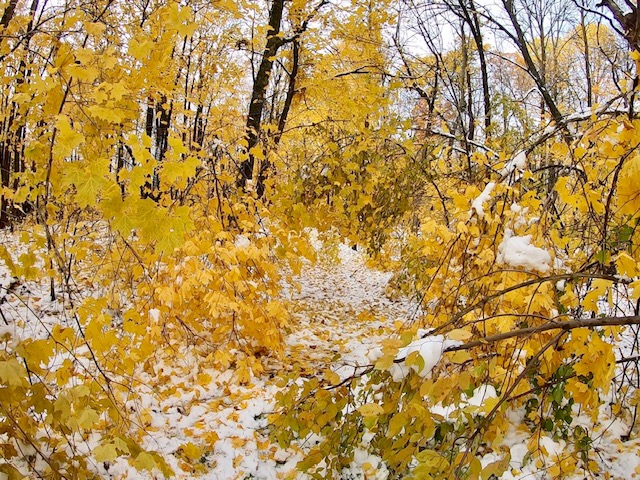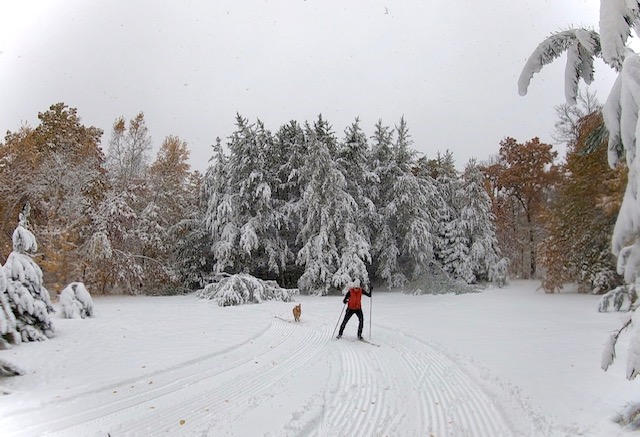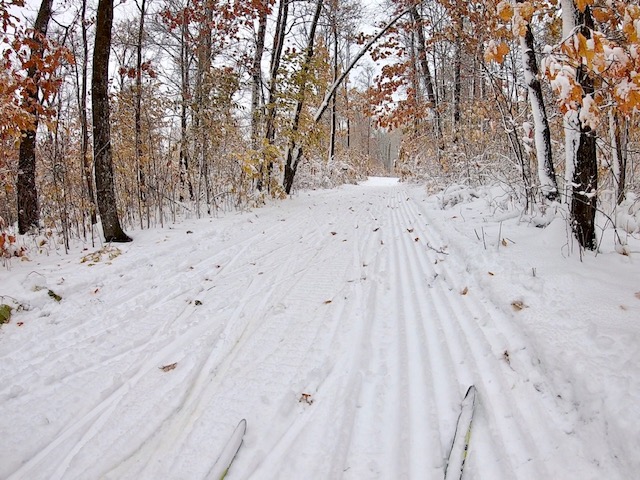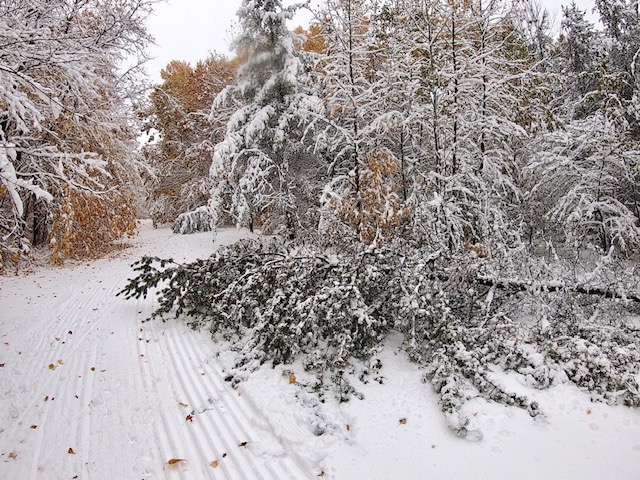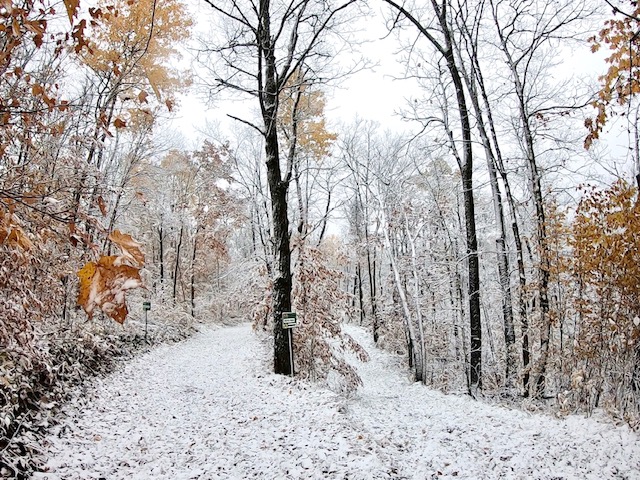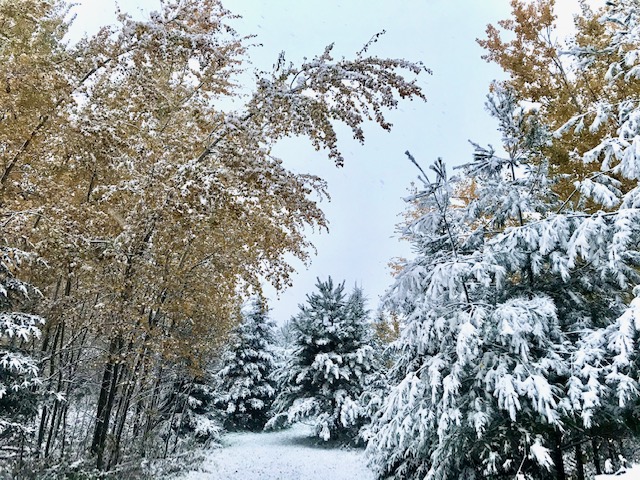 Beautiful start to the week with pleasant temps and incredible golden Autumn scenes deep in the woods. Despite the mostly wet weather this fall, we getting out on the trails as much as we can, preparing for the winter season. We are waiting for conditions to dry to get north for trail work but unusually high water tables making it challenging to access certain areas.
It has been another beautiful fall with great color scenes. We should have a another week or so of color even though many maples have peaked and leaves have fallen. The oak, tamarack and poplar trees still have yet to reach their peak. With leaves falling down rapidly, we have already started clearing select trails. It will be a process continued right up until the snow flies. Doing this allows us to open select trails on with minimum snow.
Last week we did cat work on Mother Hen, making a new return and also made a new return on Wavy Gravy trail. We are excited to have Mother Hen back on the grooming plan for this coming winter season!
Other trail work includes cleaning deadfall along the side of the trails and cutting firewood for next season for the wood burning stoves at Maplelag. We also planted nearly a 1000 trees earlier this yearand continue to plant potted pines
We have been working on the mountain bike trails continuously, tuning and also adding nearly 5 miles of new singletrack this summer and fall. We plan to add 3 more miles yet this fall. Latest mountain bike report click here.