Category Archives: Sports
Parent section — don't assign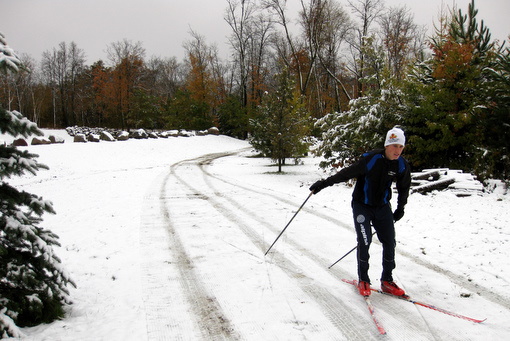 Another shot of October snow. Photos and report on trail report page.
Great weather and record number of participants over the weekend highlighted the 2009 Laddies Loppet stage race weekend. Participants competed in a time trial and exciting short track races on Saturday that ran near the cabins and main lodge. Sunday featured cross country racing on the Maplelag cross country ski trails and famous singletrack.
Skinnyski.com was at Maplelag over the weekend catching the short track race on Saturday and cross country and kids races on Sunday. Click on the links below to view the great photos and links to results.
Read the race recap on skinnyski